Edna St. Vincent Millay Biography
Edna St. Vincent Millay was born in Rockland, Maine on February 22,1892. Her parents, Cora Buzzell Millay, a nurse, and Henry Tolman Millay, who worked for a time in the insurance business, and as a teacher, divorced in 1900 when Vincent was eight. Vincent and her younger sisters spent their early childhood in the Maine towns of Union, Rockport and Camden as well as Newburyport, MA. Vincent, who had a close relationship with her mother and sisters Norma and Kathleen, was named for St. Vincent Hospital in New York City, where her uncle had received care after an accident at sea.
Called Edna by her friends, the young poet was known to her family as Vincent, the name she preferred and would use throughout her life. Although the Millay family did not have much money they did place a great value on culture and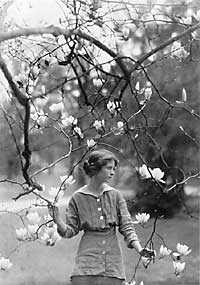 literature. Vincent eventually learned to speak six languages and also studied the piano. Vincent lived in Camden from 1903-1913 and during that time she began to make her mark in the literary field.
The young writer had an active life in Camden and belonged to several clubs including the "Huckleberry Finners (Reading Group), the "S.A.T." (Saturday Afternoon Tea), and Genothad (Sunday School). Her family worshipped at the Congregational Church in Camden.
As a young girl, Vincent studied piano at the Cushing House on Chestnut Street in Camden. Also active in theatre, Vincent also participated in many amateur plays while residing in Camden. At Camden High School, where Vincent graduated in 1909, she was a member of the basketball team and served as the class correspondent. She was also the editor of the school publication "Megunticook." During this time she also made several literary contributions to St. Nicholas Magazine.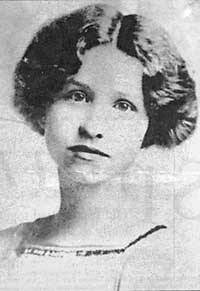 When Vincent was 20, she wrote one of her most famous poems, "Renascence" which was also published in 1912 in the publication "The Lyric Year." That same year she read this memorable piece at the Whitehall Inn in Camden. Her reading was well received by the public and this recitation was instrumental in starting her literary career.
Vincent lived in Camden until she was 20. She entered Vassar College at age 21 and graduated in 1917 with an A.B. degree. Vincent won the Pulitzer Prize in 1923 at the age of 30 for her fourth book "The Ballad of the Harp Weaver." She is perhaps best known for the famous lines of the poem "First Fig" from 1922: "My candle burns at both ends; it will not last the night; but ah my foes, and oh my friends it gives a lovely light."
"Renascence and Other Poems" was Vincent's first published book. During her career she wrote 15 books including fiction using the pseudonym Nancy Boyd. She also wrote some dramas including work produced by the Provincetown Players on Cape Cod, MA.
The recipient of many honors and awards, Vincent received honorary degrees from Tufts College (University), University of Wisconsin, Colby College, New York University, and The Russell Sage Foundation.
In 1923 Vincent married Eugen Boissevain, a Dutch businessman. She remained in New York City most of her life, where as a feminist and political activist, she lived a Bohemian lifestyle. Boissevain was endlessly devoted to his wife and purchased Ragged Island in Maine for her in 1938. Her life on this tiny island off the Harpswell Coast was the inspiration for her poem titled "Ragged Island." Vincent and Boissevain later settled in Austerlitz, NY, on a 700-acre farm named "Steepletop," now a national historic landmark. Vincent died at her home in Austerlitz on October 19, 1950. She is buried at Steepletop.
The Walsh History Center collection contains the scrapbooks created by Millay's high school friend, Corinne Sawyer. The collection also includes photos, letters, newspaper clippings, and other ephemera.