The Camden Public Library has once again received a Five-Star Rating from Library Journal's Index of Public Library Service. 2022 is the 15th year in which Library Journal has scored U.S. public libraries and awarded Star Ratings to a select number of them.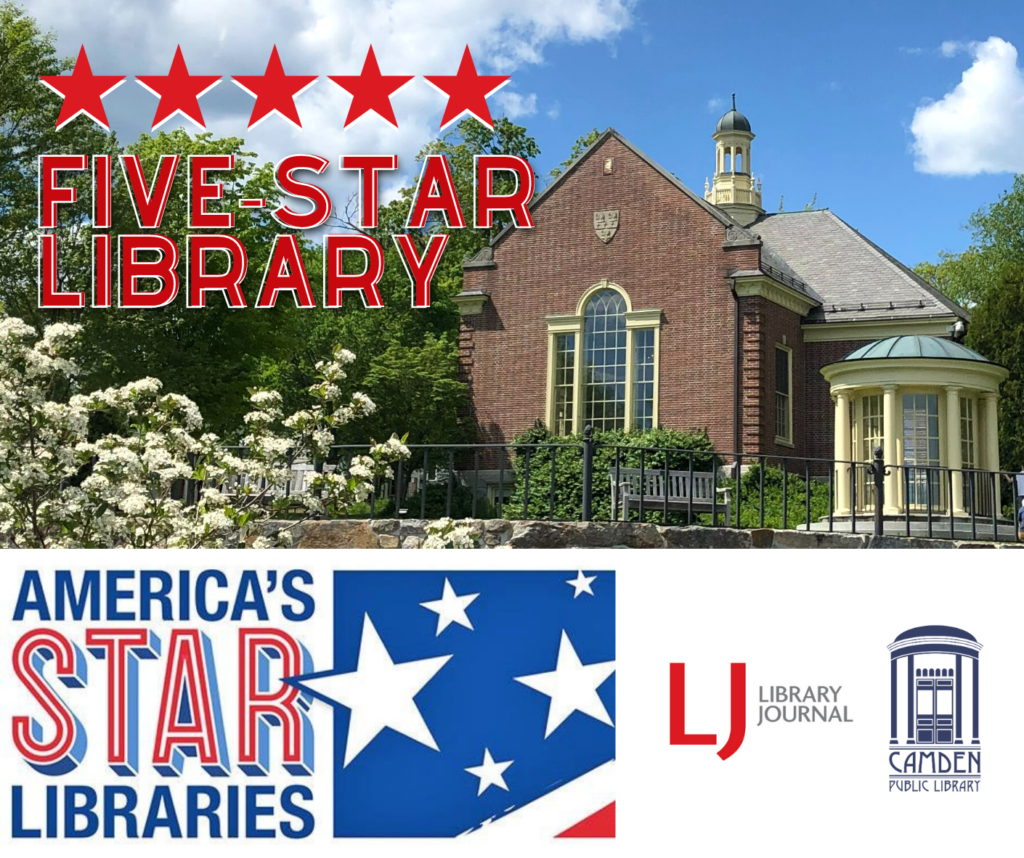 The 2022 scores and ratings are based on 2020 data from the Institute of Museum and Library Services (IMLS) Public Library Survey, as this is the most recent nationally available data.
Four libraries in Maine have been awarded Star Ratings this year. The Camden Public Library is the only Maine library to receive a Five-Star Rating in 2022. Across the country, a total of 85 libraries received a Five-Star Rating this year.
The other Maine libraries to receive Star Ratings from Library Journal in 2022 are:
Southwest Harbor Public Library (3 Stars)
Rockland Public Library (3 Stars)
Northeast Harbor Public Library (3 Stars)
The ratings are produced by measuring a library's statistics and comparing them to the averages of other libraries that are similar according to their expenditure level. The statistics are derived from per capita output measures including:
Circulation (both physical items and electronic materials)
Library visits
Program attendance
Internet computer use
Public wi-fi sessions
Electronic retrievals (from online databases)
Library website visits
The Camden Public Library's Five-Star Rating reflects how our community and visitors engage with the library, and the support received for the library's services and programs—even during the unprecedented changes of 2020.
Thank you to the staff and volunteers at the Camden Public Library for all the work they do to provide this constant for our community. And thank you to our members, visitors, and the entire CPL community for your support!
Read the complete article "America's Star Libraries: The LJ Index of Public Library Service 2022" from the December 2022 issue of Library Journal in the PDF below, or online here.