Summer Reading Program Imagine Your Story
Our summer reading program will look a little different this year, but don't worry, you can still access books, keep a reading log, and earn prizes. We will have weekly Zoom programs beginning Thursday, June 25th, and we will share stories, craft activities, make and takes and more! Sign up begins June 15th – Complete the form below to register for the Camden Public Library's Summer Reading Program.
Print at home: Imagine Your Story – Summer Reading Log, or call us at 236-3440 and we can give you one along with some great books to read!
Catch up with Miss Amy
Stay connected with Miss Amy through our library Facebook page, Instagram, and by following Miss Amy on Youtube, where she continues to share stories, crafts, activities, STEAM ideas and more. Posts go up twice daily.
Storytime every weekday morning
Craft time every weekday afternoon
Booktime for Babies every Wednesday morning
S.T.E.A.M. programs
Book talks for middle grade readers– Thursdays afternoons
Creative Art Afternoons on Wednesdays
Shark Week is almost here! Watch for cool stories, costumes, crafts and activities for the entire week of July 27th-July 31st. Beware of Sharks!!!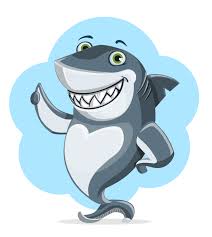 Children's Book Fair By-the-Sea
August 15th ~ 1 to 4 pm
Halloween Spooktacular
October 29th
Pumpkin Palooza
October 30th