Be a part of something special and make your mark with us in celebration of Peter Reynold's International Dot Day!
Inspired by Yayoi Kusama's Obliteration Room, we will be creating incredible dot art that will be on display in the rotunda for the month.  We will have white furniture, a lamp, basket, dishes, etc. that we will encourage everyone to decorate with colored dots!
All ages.  Please call to sign up, if you would like to participate with a piece of your own!  All dotted pieces are due by Monday, September 16th!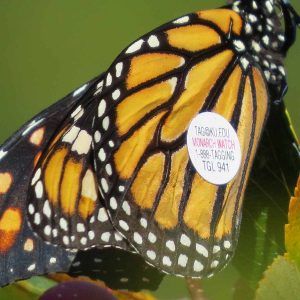 Adopt a Monarch Butterfly Caterpillar
In August, a $5.00 donation adopts one of the Monarch larvae.  You can name and watch your own caterpillar grow.  See them eat their milkweed, form a chrysalis, and hopefully emerge as beautiful butterflies ready to fly to Mexico in the fall.  Learn some really fun butterfly facts and read some great books about these important creatures.  In September, we will have a Butterfly Tea (date to be determined based on the butterflies).  We will have a butterfly tagging and release party when they are ready to be set free.