We are excited to participate in this inaugural Maine Library Quest online game.  Libraries from across the state are participating this summer.  Search our website our clue!
You can register for the program at their website and download a clue tracker there, as well as see the images of the suspects. The program will run from July 1-August 16. After August 16.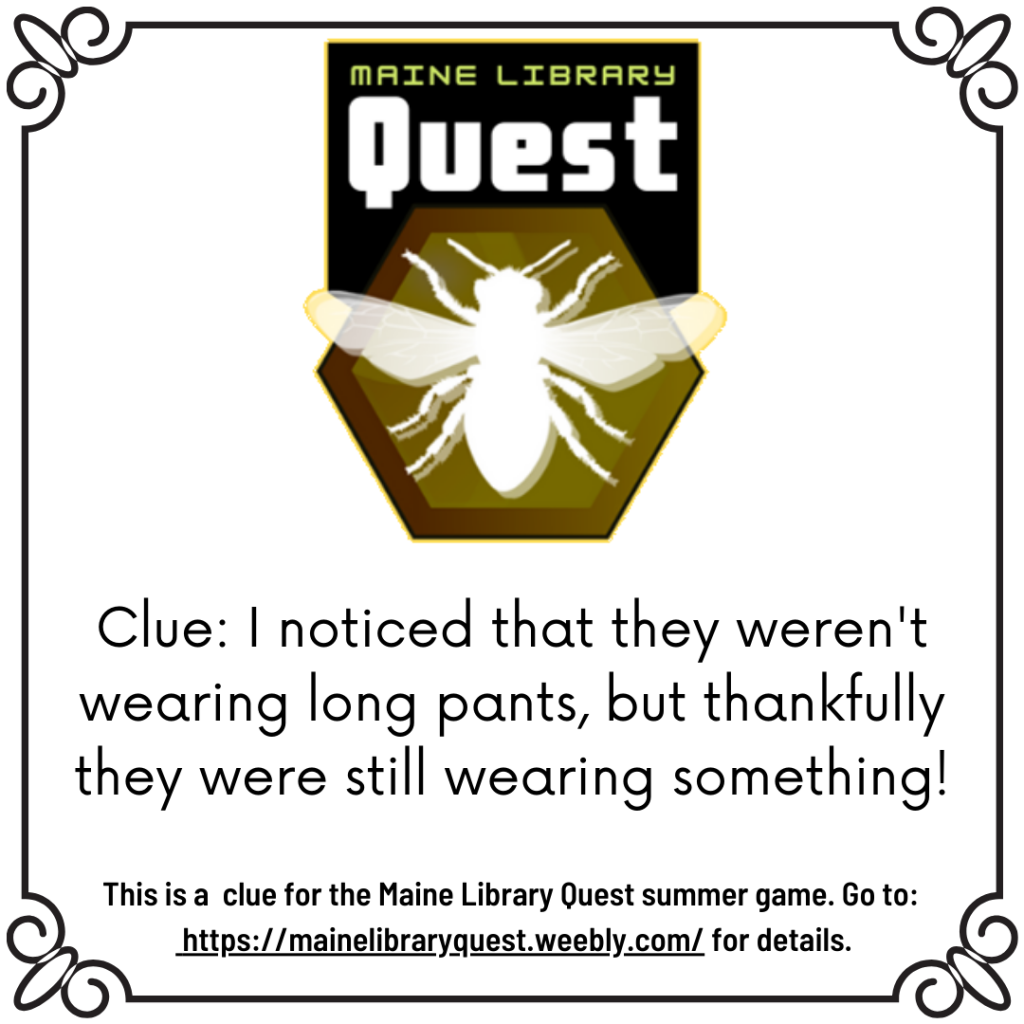 Catch up with Miss Amy
Stay connected with Miss Amy through our library Facebook page, Instagram, and by following Miss Amy on Youtube, where she continues to share stories, crafts, activities, STEAM ideas and more. Posts go up twice daily.
Storytime every weekday morning
Craft time every weekday afternoon
Booktime for Babies every Wednesday morning
S.T.E.A.M. programs
Book talks for middle grade readers– Thursdays afternoons
Creative Art Afternoons on Wednesdays
Halloween Spooktacular
Pumpkin Palooza