Camden on Canvas: Plein-Air Weekend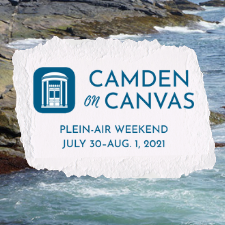 The Camden Public Library and artist Colin Page, owner of Page Gallery, are collaborating to present "Camden on Canvas," a plein-air fundraiser being held July 30 to August 1.
This unique event will unite twenty notable landscape artists from around New England for a weekend of painting outdoors. The occasion will culminate with a "wet-paint" exhibit, followed by a ticketed reception and lively auction in the historic Camden Amphitheatre.
This is an exciting opportunity for the public to observe painters as they capture the beauty of our community—where the mountains meet the sea. Collectors can bid on newly created works of art and know that their purchases are helping to secure the library's future.
Learn more and purchase tickets for the reception & auction at librarycamden.org/CamdenOnCanvas.
BRICK BY BRICK, WE BUILD OUR FUTURE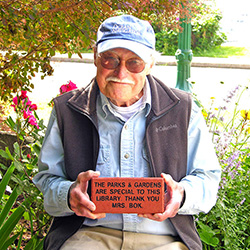 Become a vital part of the library's Campaign for the Future. Join in the library's Brick Garden. With your investment of $250 per brick, you will have a visible legacy of your commitment to our town's shining treasure. In the Brick Garden, located alongside the library's Atlantic Avenue wall, your message will be nestled among the crocuses that bloom in spring.
What words would you like to share with future generations? Honor your loved ones (two- or four-legged). Share your favorite quote. It's up to you!
Find out how to reserve your brick.