So Many Ways to Give…
Your Gift
When you make a gift to the library, it goes right to work to help provide some of the many services and programs a
vailable to the public year round. The library is the heart of the community, with over 680 programs available to the public each year. To learn about what's happening at the library, you can click here, sign up for our online newsletter, The Underground, or stop by the library – we are open 7 days a week.
---
The Millay Society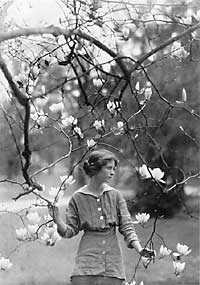 The Millay Society recognizes individuals and businesses who support the future of the library with minimum unrestricted donations of $1,250 per year. These donors will take up the mission of ensuring a solid base of support for continual improvement of library collections, programs, and the grounds of our Harbor Park and Amphitheatre. The Millay Society is named in honor of Edna St. Vincent Millay (1892-1950). Millay, raised in Camden, was the first woman to win the Pulitzer Prize in poetry. Her life and her poetry are celebrated examples of freedom and individualism. Millay was committed to intellectual pursuits and the liberation of ideas – ideals kept alive at the Camden Public Library.
The Camden Public Library is pleased to include in the Millay Society individuals who provide support as follows:
 Founder ($1,250 – $2,499)
 Partner ($2,500 – $4,999)
 Benefactor ($5,000 – $9,999)
 Poet Laureate ($10,000 – $24,999)
 Library Fellow ($25,000 and above)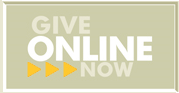 Members of the Millay Society receive special mailings about library events. In addition, Millay Society members are invited to literary events and to help plan for the library's continued growth and community responsiveness. Most importantly, Millay Society members will have the benefit of knowing that they are supporting the Library to help ensure its continued place as a cultural and intellectual center of Midcoast Maine.
---
Campaign for the Future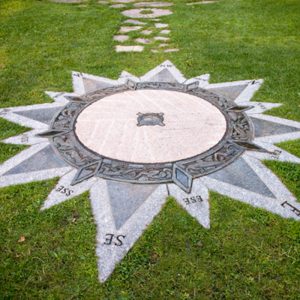 The Camden Public Library is much more than the place you borrow a best-seller or see a film outdoors in the summer. It's the center of public life, a place where residents and visitors from all over the world get a sense of the very thing that makes our community so special.
You might know that we are a Five-Star Library – one of the top 85 libraries in the nation. You might *not* know that we are currently underfunded, causing the library to take extraordinary measures each year to overcome a serious budget gap. The library is working hard behind the scenes to fill this gap and prevent the need to cut services, hours, and staff. The success of this effort will directly impact our ability to create young readers, foster lifelong learning, and sustain our historic building and parks. If you would like your library to be fully funded and remain our center of public life into the future, please make your gift today.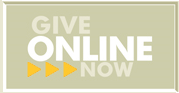 ---
Brick Garden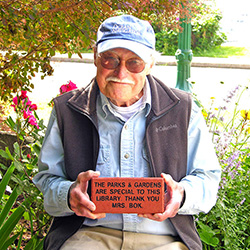 As part of the Campaign for our Library's Future, we are inviting our neighbors and friends to purchase a brick that will be part of the Library's brick garden, to be located alongside the wall on Atlantic Avenue. For an investment of $250 per brick, you will
be a vital part of this campaign and have a visible legacy of your commitment to our town's shining treasure, a place where generations to come can read the names of generous contributors like you, the names of people you love, or any messages you would like to leave behind.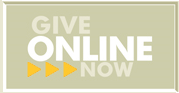 Each red brick is 4 X 8 X 2 ¼ inches and will be sandblast engraved in Helvetica font. Donors have up to four lines of 21 characters per line (including spaces and commas) to memorialize their donation, their loved ones, or a special message.
---
Business Underwriting and Support
Connections ~ Transforming Our Community
Some 230,000 people walked through Camden Public Library's doors in a typical year. The library has become a vital community hub for literacy needs, cultural presentations, family programs, historical research, online and print communication, and business information needs. With the popularity of our programs and high visitor traffic, the library can offer your business numerous opportunities to connect directly with local and visiting audiences.
Become a Camden Public Library supporter and make a meaningful difference. Your contribution will directly support transformative community services and programs.
From children's literacy activities to adult lectures and classes to monthly cultural presentations, the Camden Library provides essential programs that strengthen our community and its families.
Adding Value to Your Support
A gift to the Camden Public Library can also open new avenues to connect with your prospective audience. At various levels of giving, the library can offer your business brand-enhancement opportunities—adding promotional value to your gift:
Logo inclusion on promotional and public relations materials.
Web links on our Business Sponsor page.
Business brochure inclusion in our local "business supporter" kiosk.
For information about becoming a library support please call us (207) 236-3440.
---
Memorial & Tribute Gifts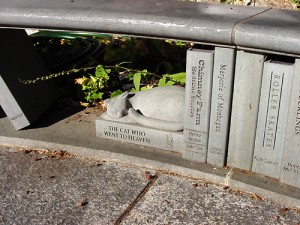 You may remember a loved one, celebrate an event, or honor a friend by contributing to Camden Public Library. A memorial gift is a thoughtful way to honor the life and legacy of a loved one. An acknowledgement note is sent to the family. Tribute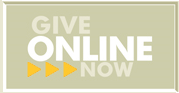 gifts may be made in honor of birthdays, anniversaries or other special occasions. A library Book Plate will be placed in each item added to the collection. Books generally cost between $25 and $50 each. A note is sent to the honoree, letting them know of this special gift.
---
Leave it to the Library: For today and all the tomorrows
Community member and philanthropist Mary Louise Curtis Bok had the vision that was instrumental in creating the Library, the Amphitheatre, and Harbor Park in 1928. When you Leave it to the Library, you will be part of this tradition of community giving. We are grateful for planned gifts as your expression of loyalty, confidence, and support. Please call or contact Marketing & Development Director Jenni Parmalee at (207)236-3440 or jparmalee@librarycamden.org.
---
Bequests
The library is grateful for those who recognize the library as a worthy of a bequest gift. If you'd like to help build the long-term financial strength of the Camden Public Library, your solution may be a charitable bequest. Gifts to the library through your will or trust can support your personal goals of supporting Camden Public Library into the future.
A bequest can:
 allow you to significantly and positively affect the future of the library
 assure that your estate is shared as you intend it to be
 inspire others to give to the library when they hear your story
Charitable Gift Annuities and Other Trusts
Make a gift and create an annuity income for yourself or a loved one, with the Camden Public Library as the beneficiary to receive the residual.
Life Insurance
Designate the proceeds of an insurance policy to the Camden Public Library, or transfer ownership of the policy to the Camden Public Library at a designated date during your lifetime.
Real Estate and Collectibles
There are several ways to gift real estate, whether outright or deferred, as part of your estate planning. Gifts of value such as antiques, art, cars, coins and securities are sold or auctioned upon receipt to benefit Library programs and services.
Retirement Plan
Name the Camden Public Library as a beneficiary through your IRA, your 401(k) or other retirement assets.
Company Matching Gifts
You can maximize your gift to the Camden Public Library through a matching gift from your employer. Many businesses will match gifts made by their employees, retirees, etc. Please check with your employer to inquire about their matching gift policy.
Volunteer Opportunities
Give the gift of your time and talent to the Camden Public Library by helping with collections, book sales, mailings and special events. Please contact us at
info@librarycamden.org
or (207) 236-3440 – find out about the many ways that you could help.
DISCLAIMER
The material presented in this website is not offered as estate, legal, or tax advice. Please seek the advice of your legal, tax and/or financial advisor(s) to make certain a contemplated gift fits well into your overall circumstances and planning. Camden Public Library follows the Model Standards of Practice for the Charitable Gift Planner, which you can find online at pppnet.org.
"Someone is sitting in the shade today because someone planted a tree long ago." -Warren Buffett