Saturday, September 2
–
Friday, September 29

The Camden Public Library is delighted to welcome artist Sandra M. Dickson for a solo exhibit of her watercolor and oil paintings, titled "Work, Play, Rest, Enjoy" in the Picker Room Gallery during the month of September*. Dickson's subjects include horses, portraits, Maine landscapes, and seascapes.
The public is invited to view the exhibit, enjoy catered refreshments, and meet Sandra M. Dickson during the Opening Reception on Saturday, September 2, from 3:00 PM – 5:00 PM in the Picker Room at the Camden Public Library.
---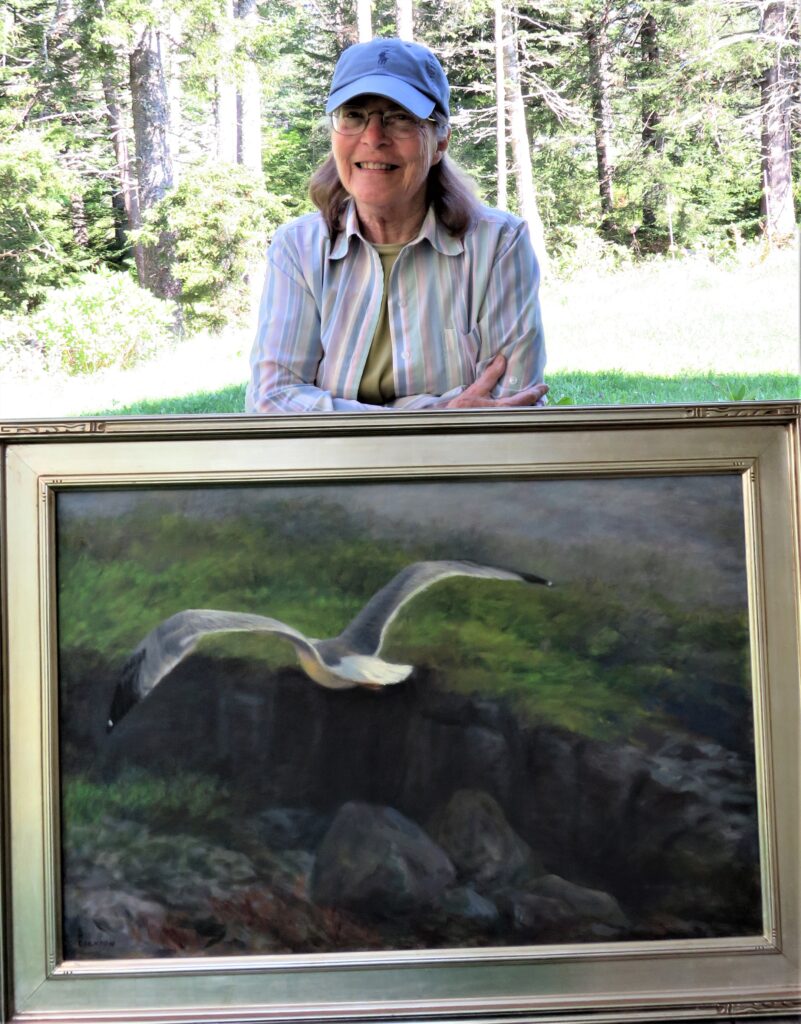 Sandra M. Dickson maintains studios on Monhegan Island and in Port Clyde and offers private and semi-private drawing classes. Dickson is also an author and has published several books, including a biography of her artist grandmother, Mary Townsend Mason: Yuletide Greetings; an illustrated children's chapter book, Ted's Memoir; and The Solar Path, a local guide to solar electricity.
A portion of the proceeds from the sales of artwork in the Picker Room Gallery will benefit the Camden Public Library. Learn more by visiting librarycamden.org, or by calling the library at 236-3440.
*The Picker Room hosts meetings and library events and is not always open for viewing. Please call ahead or check our website calendar to see what's happening daily.