Friday, June 2
@
10:00 am
–
Thursday, June 29
@
6:00 pm

The Camden Public Library is delighted to welcome the three accomplished book artists, Joelle Webber, Nan Haid, and Barry McCallion for a joint exhibit in the Picker Room Gallery during the month of June*. Don't miss this chance to these unique, large-format artist books, in both sculptural and codex formats with literary and artistic themes. Here, the three artists join together in a journalistic journey of interests and personal expression, brought to life with modern book arts materials.
The public is invited to view the exhibit and meet the artists during the Opening Reception on Saturday, June 3, 2:00 PM – 4:00 PM in the Picker Room.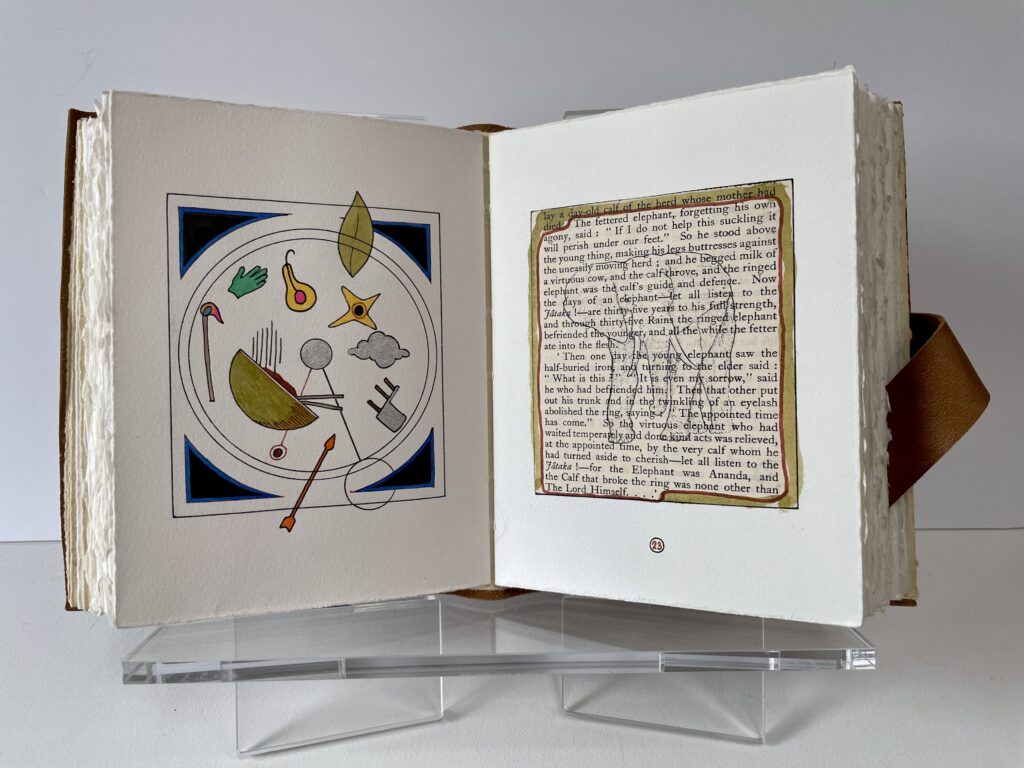 Barry McCallion was born in the Bronx, New York and received degrees from Columbia College (English Literature) and Claremont Graduate University (Sculpture). His natural inclination to travel has been officially sponsored by the DAAD artist in residence program to Berlin, the Cite des Arts Atelier in Paris and most recently, by the Visual Arts Board of the New Zealand and Australian Arts Councils. The artist currently lives and works on the east end of Long Island, New York.
Left: Kipling's Kim by Barry McCallion
Showing an early interest in the book arts, Joelle Webber had the good fortune to learn from many talents in the field. She began her career providing binding support in other's studios. Later, she earned a certificate degree from the Iowa Center for the Book, then home to set up Mermaid Bindery. More recently, Joelle has begun creating her artist books and teaching workshops. She combines her forty years of collected binding techniques with her love of philosophy, nature, writing and sculpture.
Right: Milkweed Seed Fairies by Joelle Webber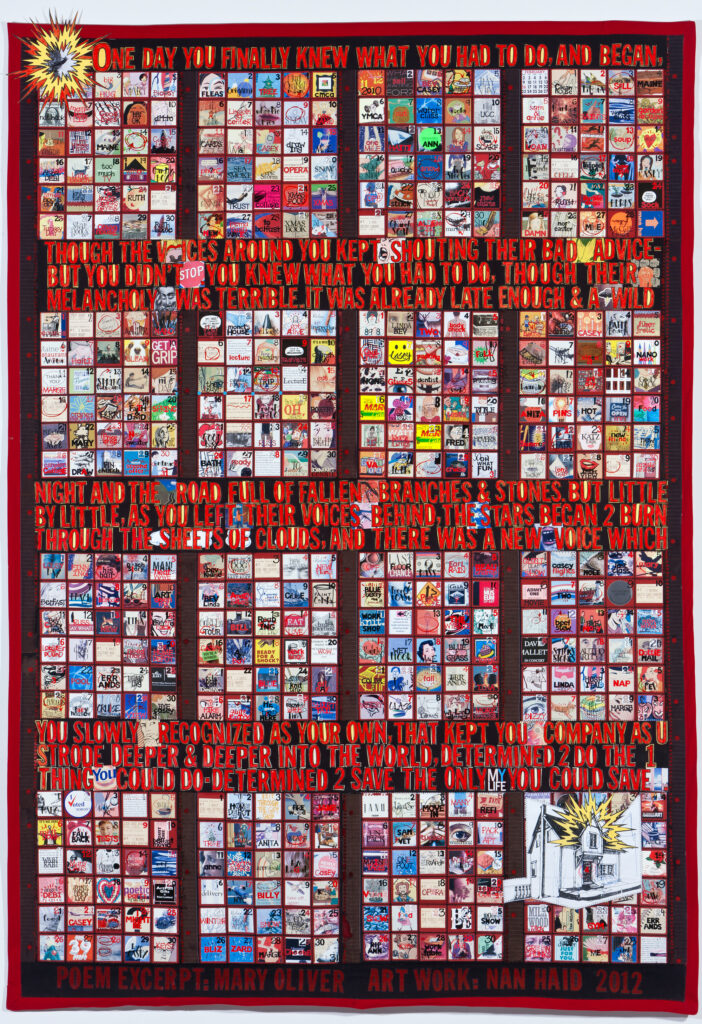 Nan Haid is a professor emeritus, having taught printmaking, drawing and design for 35 years at two colleges. She has exhibited nationally for 50 years, including several times at the National Museum of Women in the Arts, in Washington, D.C. For decades, Nan has created an ongoing series entitled NANOSECONDS. A nanosecond by definition is a very short moment. Her visual diaries record NAN seconds, daily collaged squares used to form her greater book arts sculptures.
Left: Journey Quilt by Nan Haid
*The Picker Room hosts meetings and library events and is not always open for viewing. Please call ahead or check our website calendar to see what's happening daily.