Tuesday, May 16
@
3:30 pm
–
5:30 pm
The Camden Philosophical Society meets on the third Tuesday of each month for reading and discussion.
At its regular third-Tuesday-of-the-month gathering — on May 16, from 3:30-5:30 pm — the Camden Philosophical Society is turning to a contemporary exploration of humanity's relationship to the non-human world and the question of what has "agency." The readings are from political theorist Jane Bennett's Vibrant Matter: A Political Ecology of Things. All are welcome to participate in this hybrid session, in-person at the Picker Room of the Camden Public Library or by Zoom.
If you wish to participate via Zoom, please let us know by return email (Reply All). You will receive a Zoom invitation on the morning of the meeting, Click on the "Join Zoom Meeting" link in that invitation at the time of the event.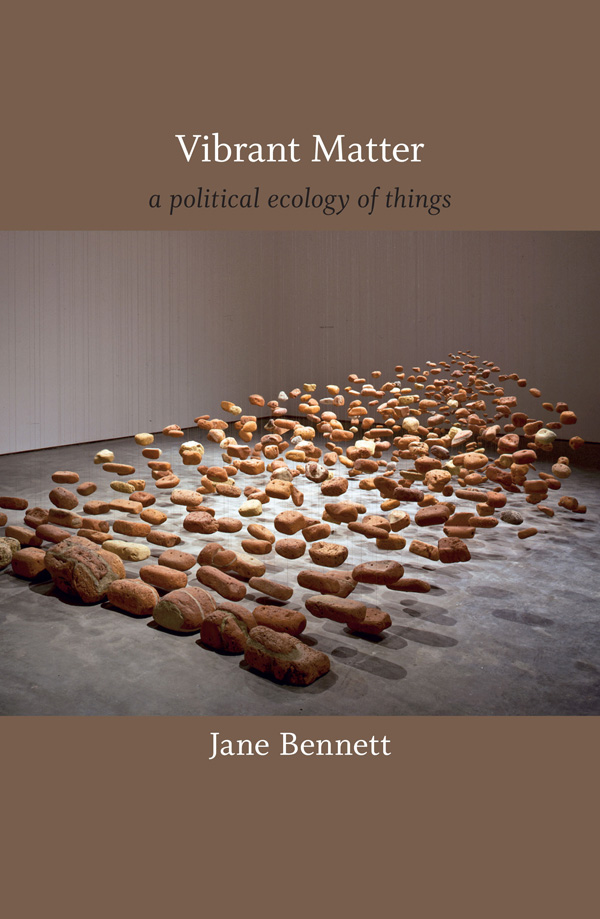 Bennett says we must throw away the antiquated idea that there is a hierarchy of life, with humanity sitting at the pinnacle of creation. She challenges even our notions of what constitutes life. She states that "things" are all vibrant materialism, from the lowly pebble by a stream to people. We vibrantly interact with all that is around us, and all that is around us vibrates with us. She replaces our vertical hierarchical views of life with a horizontal spectrum of vibrancy. Without vibrant colonies sustaining us, we would cease to exist. Bennett quotes Thoreau, Kafka, Spinoza and Darwin, sometimes within the same chapter. She replaces cause and effect with emergence, or better expressed, co-emergence.
A free online version of the book can be found here: https://www.paradigmtrilogy.com/assets/documents/issue-02/jane-banette–vibrant-matter.pdf The book can also be obtained for free in ebook or mobi format via the Amazon Kindle reader.
The discussion will focus particularly on chapter 1, in which Bennett introduces us to vibrant materialism and chapter 8 in which she defines a new paradigm of being vibrant in a world of vibrancy. Society member Mike Beaudry also recommends chapter 7, in which she starts by discussing Darwin and earthworms and ends by redefining the demos. She says we must include the inert, plant, animal and technological at the table in her new definition of democracy. The book is "an easy but profound read," in Mike's words.