Tuesday, June 13
@
6:30 pm
–
7:30 pm
The Camden Public Library welcomes Maine author, humorist, and radio man Eddie Adelman on Tuesday, June 13 at 6:30 PM. Adelman will read from his new (mostly humorous) collection of newspaper columns and radio essays called, Don't Get Me Started. The book also contains 4 one-act plays. Adelman will also discuss the creation of the book, his writing process, and sign books in an evening filled with laughter and sentimentality.
This program will take place in person in the Picker Room as well as on Zoom. We hope to see you there! To attend virtually, register here: https://us02web.zoom.us/webinar/register/WN_EhZiRrmOSG2uaMk2p-zo8g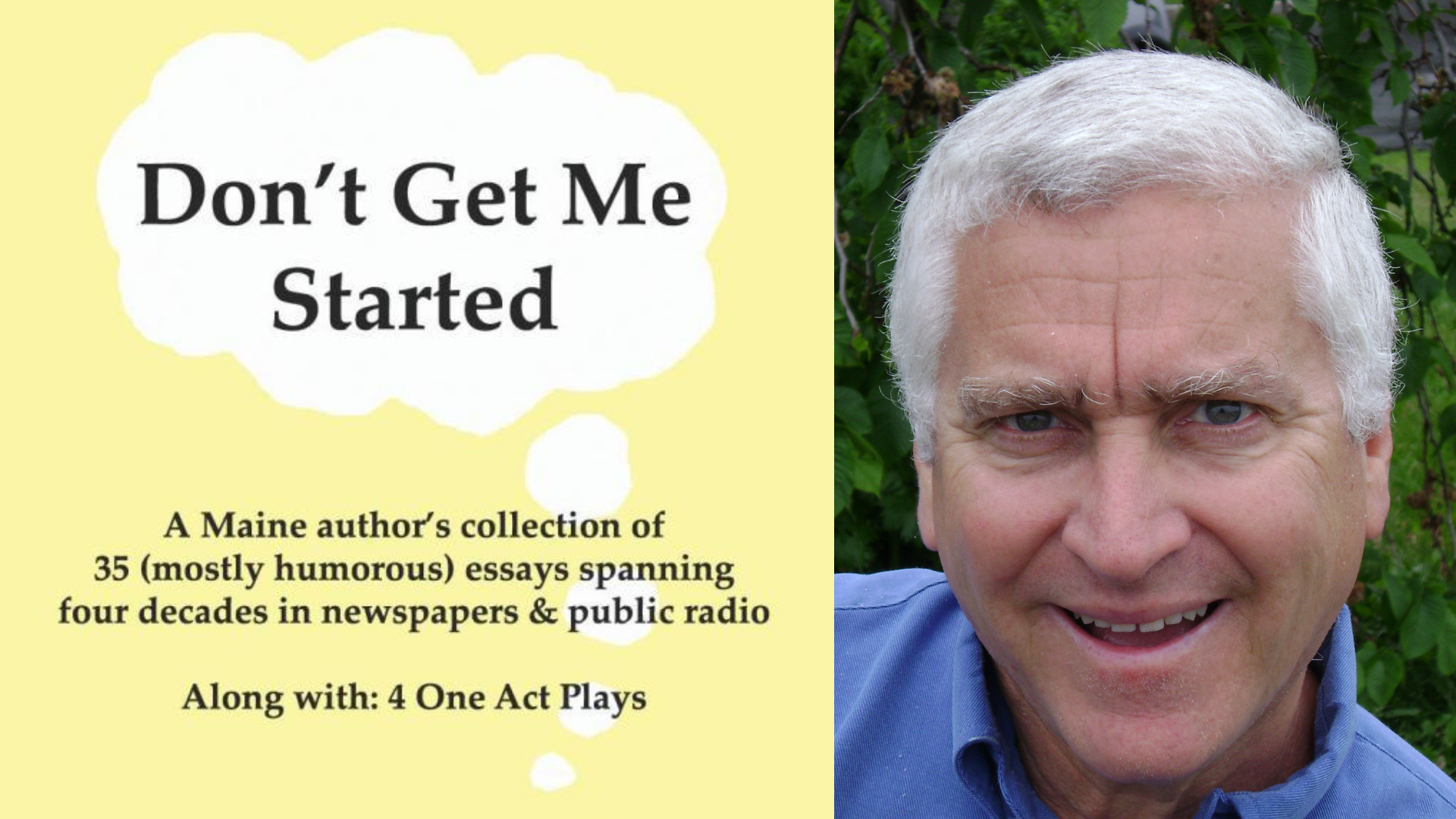 Eddie Adelman is an AP award winning essayist whose columns and short essays have appeared in the Portland Press Herald, the Bangor Daily News and on Maine Public Radio since 1998. His plays have been produced in Los Angeles, Portland and Belfast Maine. Eddie also hosts a weekly radio show called "Soundings" every Saturday at 10 am on WERU community radio.
"What a delightful new collection of essays. Mr. Adelman's natural wit and excellent ear for life's ironies and absurdities elevate these essays. Don't Get Me Started will dish up just the right dose of silliness to lighten anybody's day."  Tim Sample, Maine Humorist.
"Eddie Adelman's collection of essays and plays is called, Don't Get Me Started. But you'll be very happy he got started. And I promise you'll want him to keep going. He's hilarious. And he'll hit you in the heart when you least expect it." John Cariani, Playwright and Novelist of Almost, Maine.   
/