Tuesday, August 22
@
6:30 pm
–
7:30 pm

The public is invited to the Picker Room and on Zoom on Tuesday, August 22 at 6:30 PM for a reading, discussion, and book signings with Maine-based journalist, science writer and author Ret Talbot. Ret Talbot is the author of the new book Chasing Shadows: My Life Tracking the Great White Shark, written with shark biologist Greg Skomal. Scientific illustrator Karen Talbot, who created the illustrations for the book, will also be present to add hand-drawn, original illustrations to a limited number of books for sale at the event.
This is a hybrid event and will take place in the Picker Room as well as on Zoom. To attend virtually, register here: https://us02web.zoom.us/webinar/register/WN_X064VLoRTHmbG1L8a-2xwA
Attend in person for a book signings, live science illustrations, and more!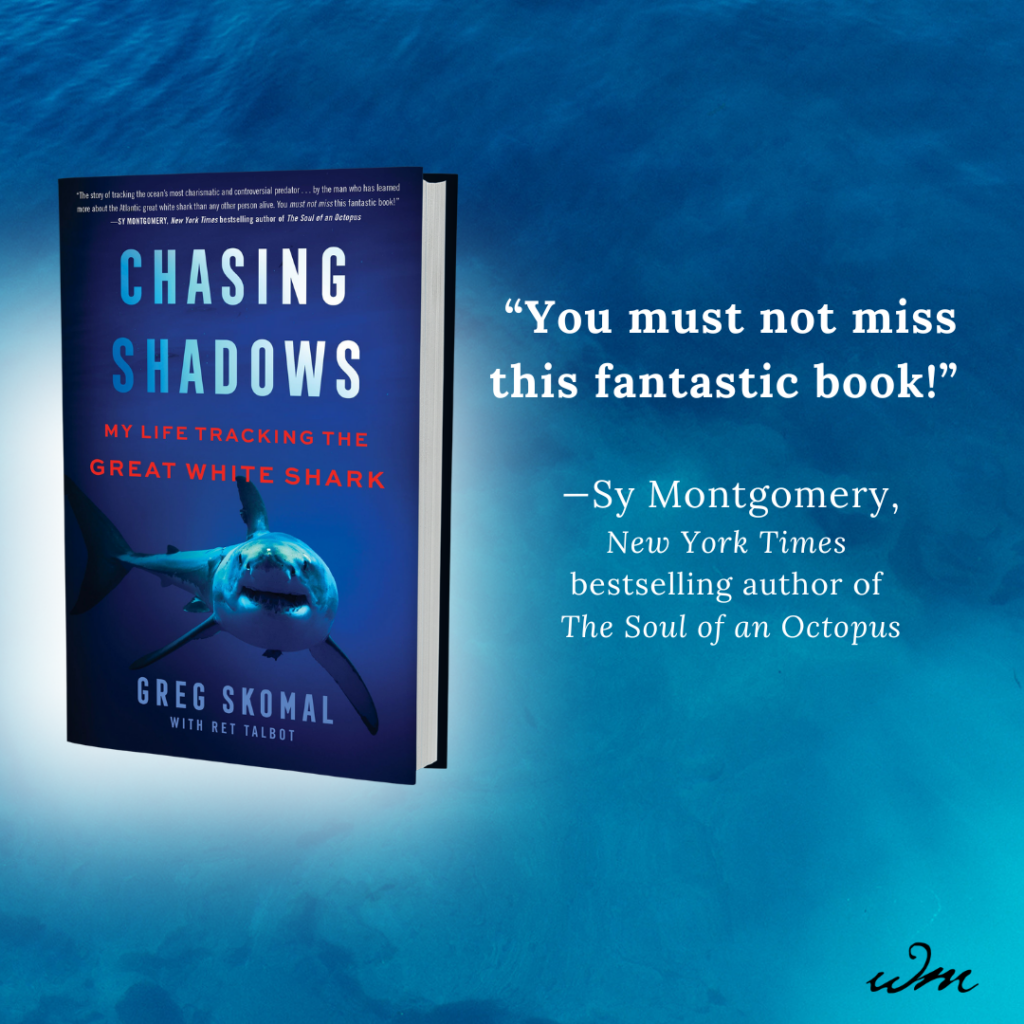 Restoring an apex predator to an ecosystem is a remarkable achievement we don't often get to celebrate, but that's the heart of this critically acclaimed new book. Talbot will take readers on a journey from a time when "the only good shark was a dead shark" to the recent resurgence in the white shark population in the western North Atlantic. Of course having an apex predator mere meters off many of New England's best beaches and resort communities comes with its own set of challenges–challenges not unlike those that accompanied the reintroduction of wolves to Yellowstone. Talbot will share his experience writing the book and as a science writer who frequently collaborates with scientists to share complex stories of science and conservation with readers.
Ret Talbot is an award-winning journalist with over two decades of experience covering stories from some of the more remote corners of the globe. From the icy summits of the Andes to the reefs of Papua New Guinea, his assignments have taken him off the beaten track and put his readers face-to-face with stories of adventure, new ideas and innovative approaches to commonplace and not-so-commonplace ideas and issues. Read more about Ret Talbot's own story here.