Tuesday, May 30
@
6:30 pm
–
7:30 pm

---
The Center for Wildlife Studies "Wild Maine" Series, in partnership with the Camden Public Library, continues in May with a presentation by wildlife epidemiologist Dr. Tristan Burgess. Join us for an immersive journey, not only into the life of a fascinating marine mammal, but also a story of science, ecosystems, and an exploration of why this smallest of marine mammals has taught us so much about the world we live in.
This is a hybrid event and will take place in person in the Picker Room at Camden Public Library as well as on Zoom. To attend via Zoom, use this link to register:
https://us02web.zoom.us/webinar/register/WN_gTfZx2g3SaSbEdeeGDIHHA
---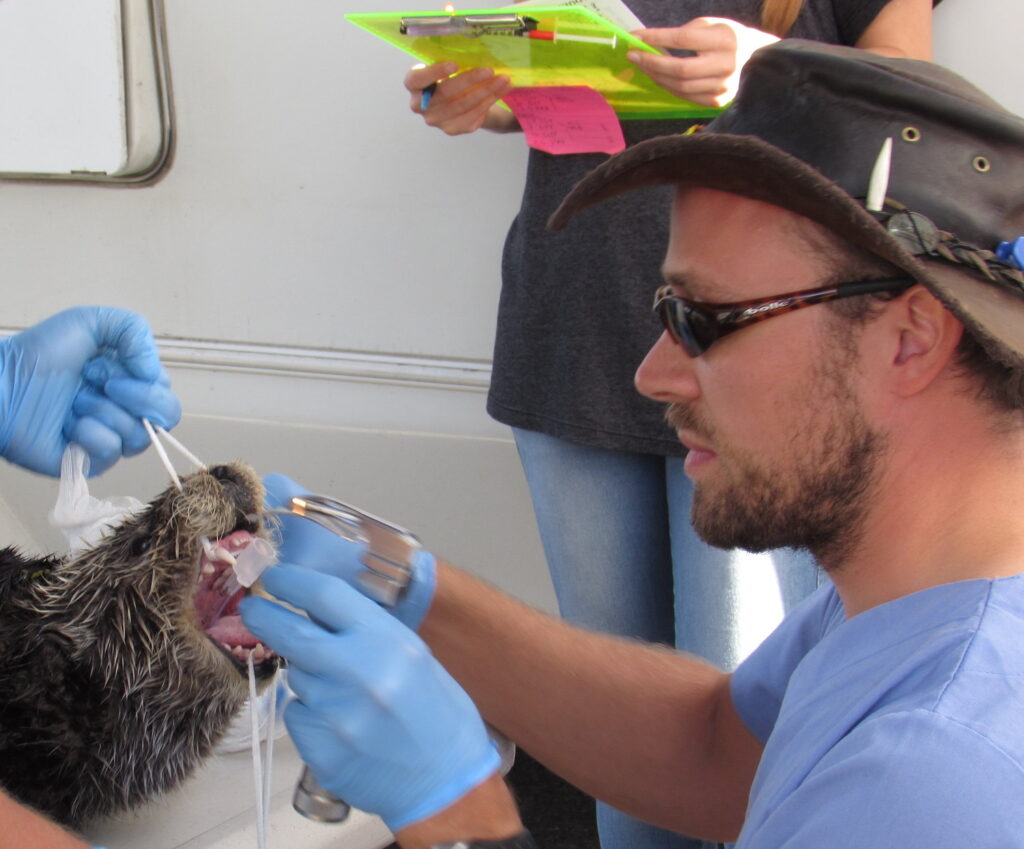 Dr. Tristan Burgess is a wildlife veterinarian and epidemiologist working primarily in marine mammal health and emerging pandemic threats. His research investigates i) the ways in which health and disease can impact, or be used to measure, conservation outcomes; ii) drivers of spillover risk in emerging infectious disease and iii) the intersection of behavioral/foraging ecology and animal health.
Tristan provides field veterinary services and consults on wildlife health management for state and federal governments as well as conservation NGOs and some of the world's finest zoos and aquaria. He has handled and worked with a wide range of captive and free-ranging wildlife from lions and Tasmanian devils to penguins, pinnipeds and yes, sea otters.