Tuesday, May 2
@
6:30 pm
–
7:30 pm

The Center for Wildlife Studies "Wild Maine" Series, in partnership with the Camden Public Library, continues with a presentation by Rosemary Seton, Marine Mammal Stranding Coordinator at Allied Whale on the marine mammal stranding response in northeastern Maine.
This is a hybrid event and will take place in person in the Picker Room at Camden Public Library as well as on Zoom. Use this link to register on Zoom: https://us02web.zoom.us/webinar/register/WN_-8nitJDGS-GrU7BnCWmIBQ
Rosemary Seton, the Marine Mammal Stranding Coordinator at Allied Whale, the marine mammal lab at College of the Atlantic, will talk about marine mammal stranding response from Rockland to Calais. Rosie will also discuss the various marine mammal species we see here and what to do when you spot a seal ashore. Is it in distress or just resting? With harbor seal pupping time fast approaching, those delightful pups will soon be making their appearance on beaches and boulders. Rosie will discuss what to do and what not to do.
Rosie is the Marine Mammal Stranding Coordinator at Allied Whale, College of the Atlantic. She holds a B.A. in Physiological and Neuropsychology from McGill University in her hometown of Montreal, and an M.Sc. in Marine Mammal Science from the University of St Andrews, Scotland. She curated the North Atlantic Humpback Whale Catalogue at Allied Whale beginning in 1998 and took on the position of stranding coordinator in 2003. She has worked with marine mammals especially seals and humpback whales in Newfoundland and Labrador, Canada, and the United States for over 30 years and loves giving talks about these charismatic megafauna.
---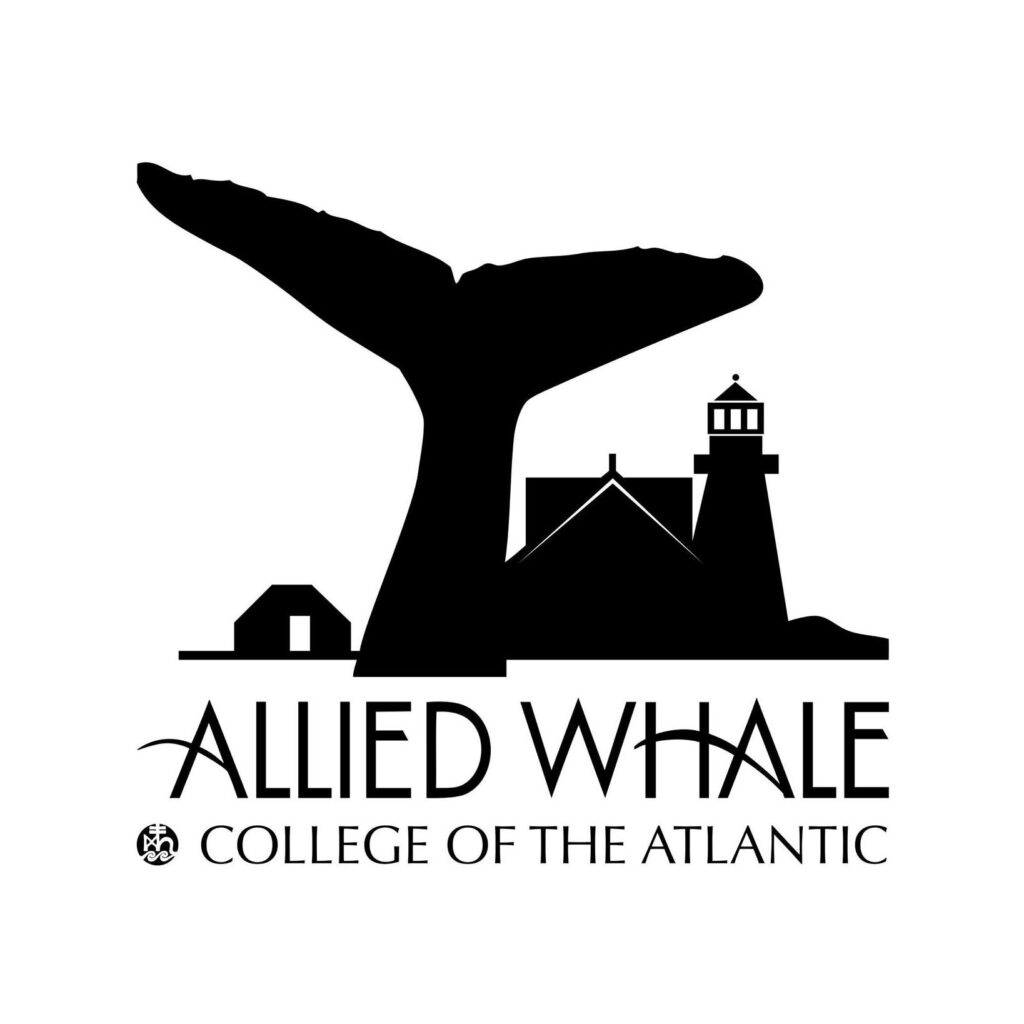 Allied Whale is involved in field research projects that are far ranging, both scientifically and geographically. Our biologists and students study whales not only in the Gulf of Maine, but often work in many other areas of the world on collaborative projects with both American and foreign institutions. In recent years, our researchers' studies have taken them to Canada (finback, humpback and right whales in the Bay of Fundy, finbacks off Nova Scotia in winter, and humpbacks off Newfoundland), the Antarctic (humpback whales), New Zealand (Hector's dolphins), Dominican Republic (humpback whale breeding and calving ground), and Bermuda (humpback whale migration).
---