Thursday, September 14
@
6:30 pm
–
7:30 pm

How do we approach a crisis that's all around us and yet without seemingly actionable solutions? On September 14 at 6:30 PM, Camden resident Molly Mulhern will present "Camden, the Climate Crisis, and You," an overview of the latest climate science and opens the dialogue for Camden citizens to identify how the crisis is impacting them and to consider solutions.
Mulhern will share stories of our community and other local actions, highlighting work already being done and exciting initiatives throughout the state. Not a doom-and-gloom talk, this evening is designed to provide actionable ideas and connections leading to a fossil-fuel-free Camden.
This event will kick off the CamdenCAN (ClimateActionNow)'s fall series of town-wide climate panels and topics, organized in collaboration with the Town of Camden. This is a hybrid event and will take place in the Picker Room and on Zoom. To attend virtually, register here: https://us02web.zoom.us/webinar/register/WN_6NLoe2_LRN6FYo530btf_A
Formed in the spring of 2023, CamdenCAN is a citizen-led organization committed to reducing Camden's climate change through local action, education, advocacy, and resources. We help our community take advantage of climate solutions with actionable steps. Together we CAN make a difference. At the September talk, there will be sign up sheets for committees and events sponsored by this group, as well as information on state-wide initiatives for climate action.
The Camden Public Library will also be hosting Camden Climate Conversations at 1:00 PM on select first and third Thursdays. These sessions are open to all. Click here for more information!
---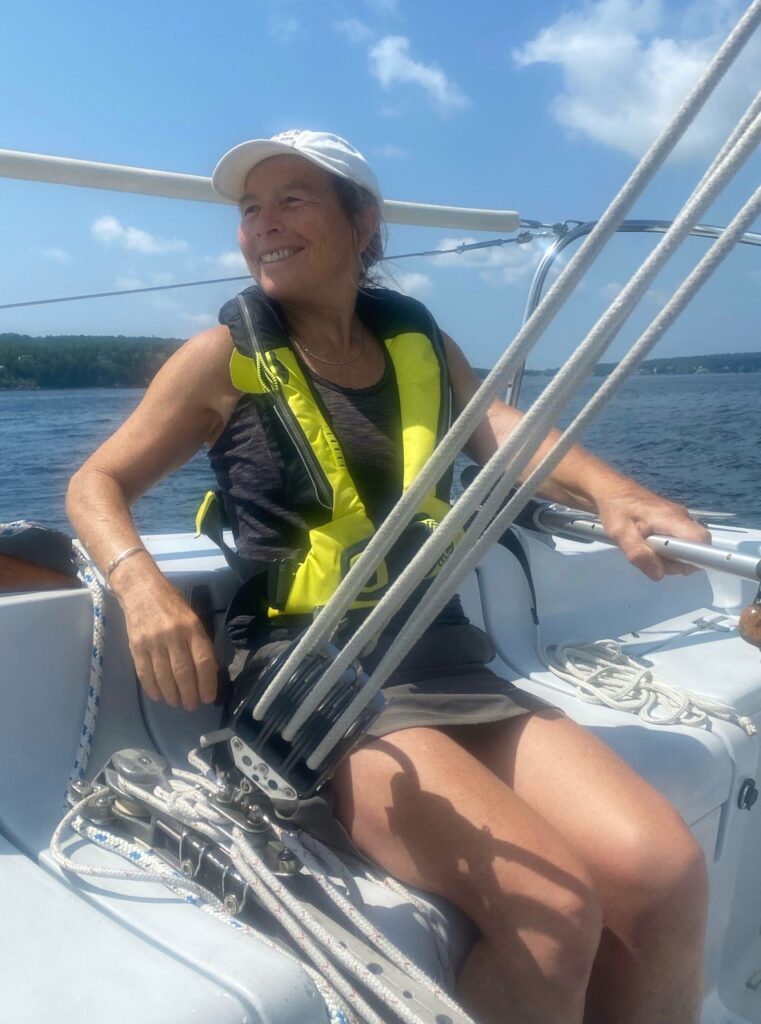 Molly Mulhern fell in love with Maine as a 7-year old wading in a tide pool. Since that time she has grown up (some), worked in nautical publishing, written on nautical and social topics, raised a family, skied and sailed, refit a 40-year-old sailboat, and trained as a climate activist. Her September 14 talk at the CPL, entitled "Camden, the Climate Crisis and You," provides insights into the local impacts of climate change and provides exciting information about a new Camden climate action group. Molly is a Climate Ambassador with A Climate to Thrive(MDI) and a presenter in Al Gore's Climate Reality Project. Molly is also the communications committee chair for Third Act Maine.
Learn more about Molly Mulhern's experience as a Climate Ambassador on Mount Desert Island here.