---
---
More to come! This page is a work in progress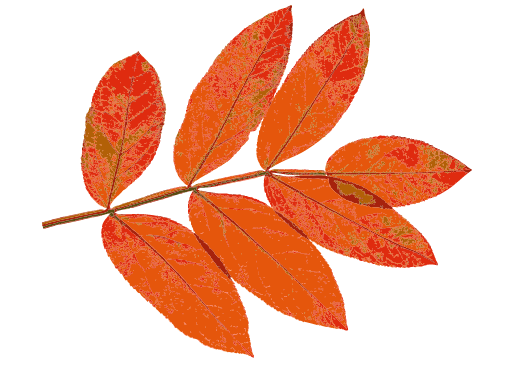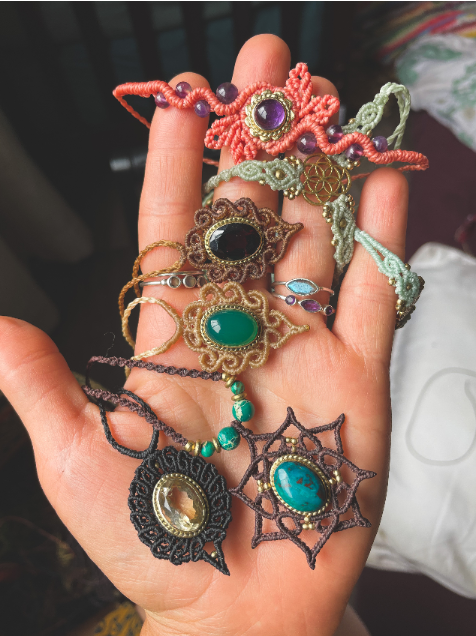 Chandler Adams
Corinna, ME
Jewelry
Knotty magic, fine macrame jewelry made with genuine gemstones and highest quality thread, sterling silver or solid brass beads.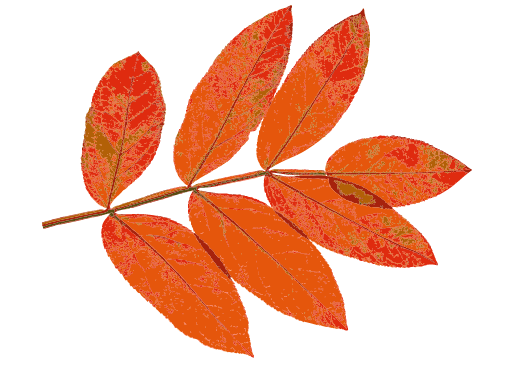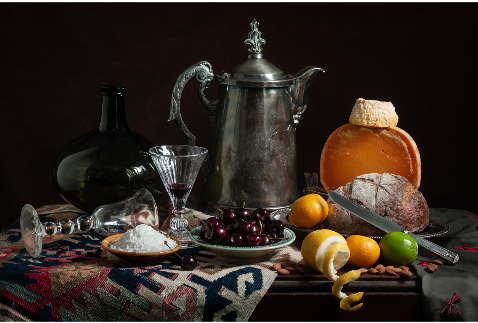 Lori Adams (Lori Adams Photo)
Hopewell Junction, NY
Photography
Fine art photography custom printed and framed by me. Mainly botanical portraits, still lifes, and select landscapes in cards and larger matted, unmatted, framed and unframed. Range from $5 – $800.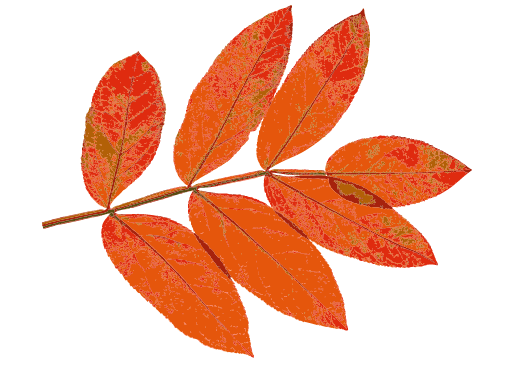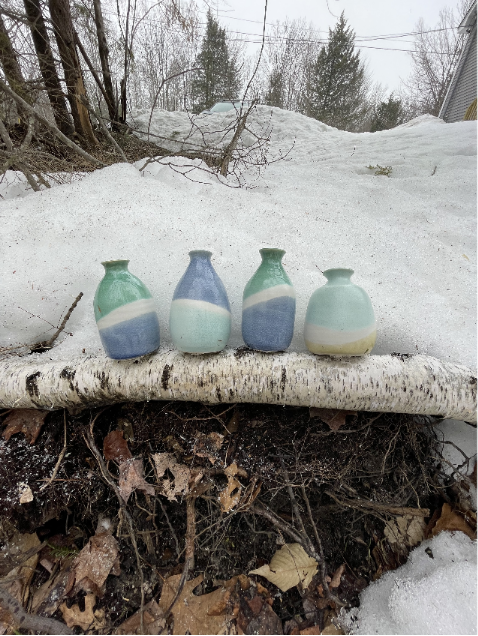 Emma Andrew (Emma T Pottery)
Bridgton, ME
Ceramics
Handmade functional ceramics using both wheel throwing and hand building techniques. Additional design techniques include relief stamping, water etching and sgraffito.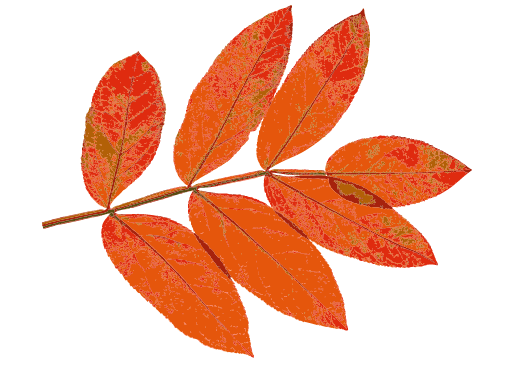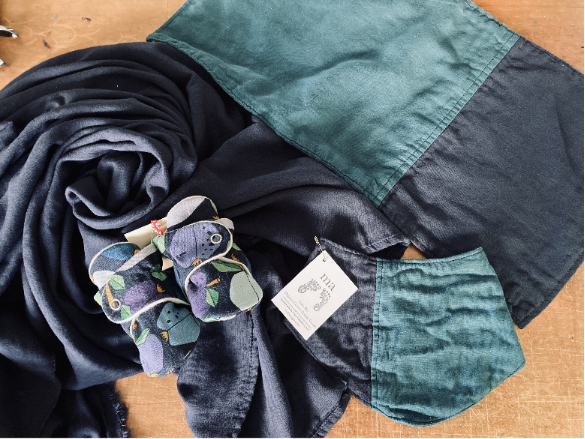 Molly Angie (ma)
Cape Elizabeth, ME
Fiber
Molly designs and manufactures her clothing and baby products from a home studio using organic and natural materials.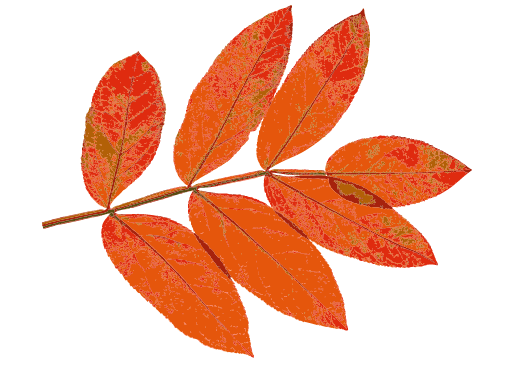 Jennifer Armstrong (JAK Designs)
Kennebunk, ME
Fiber
I design my knitwear with natural, organic, and sustainable yarns. Using 200 needles I create detail and intricate patterns. Hand-stitch manipulation reveals an understanding of the body & the knit.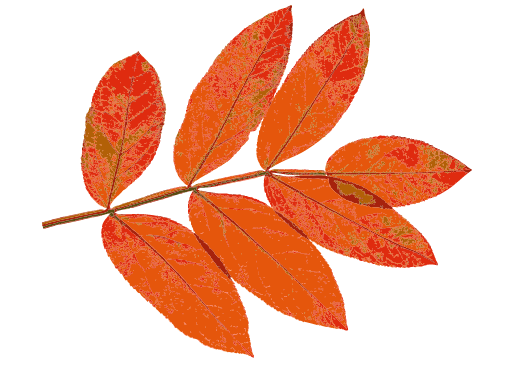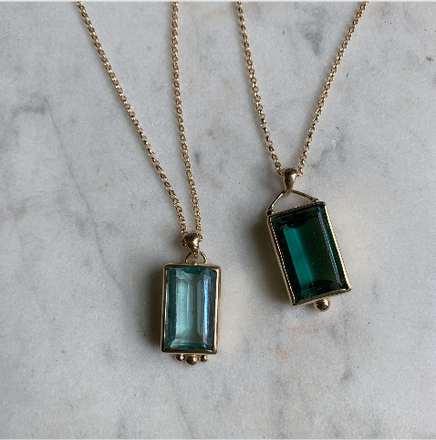 Marrick Auger (Marrick)
Biddeford, ME
Jewelry
Seeking inspiration for design though life while fulfilling a passion for creativity, adventure and wellness. Why not share the love along the way.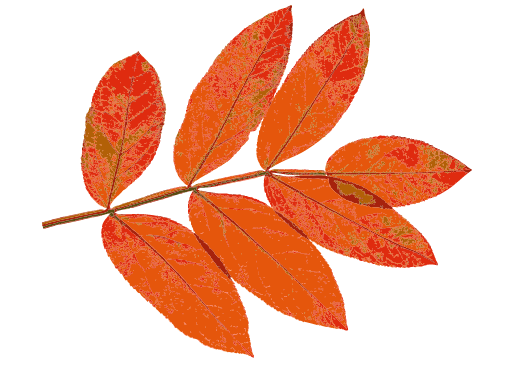 Christopher Augustus (Heirloom Lures)
Seal Cove, ME
Wood
I create reproductions of antique patented wood fish lures, turned on my wood lathe and wood fish decoys.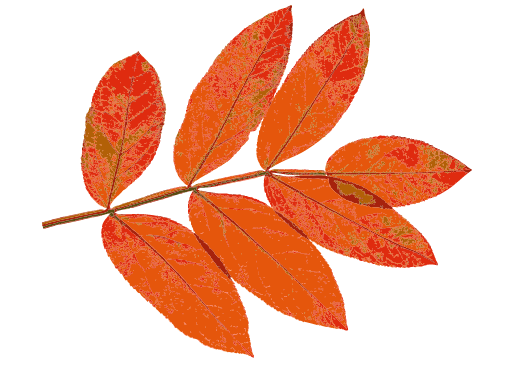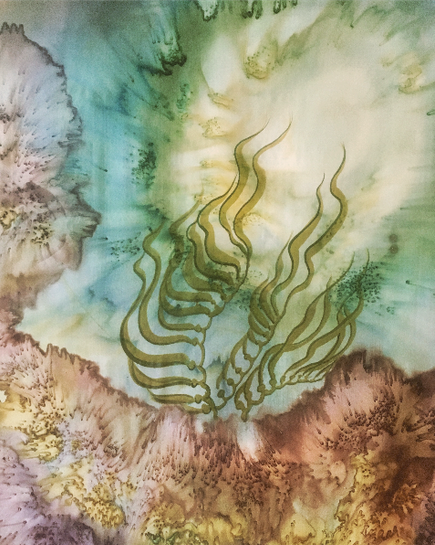 Laurel Averill (Woven Willow Designs)
Edgecomb, ME
Mixed Media
I am a silk painter. I use techniques similar to batik and watercolor with specialized silk dyes to create unique and original wall art, mostly inspired by the natural world.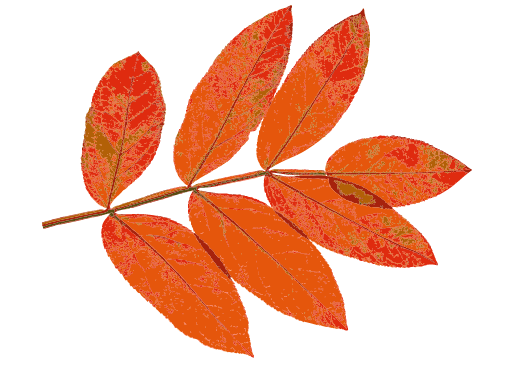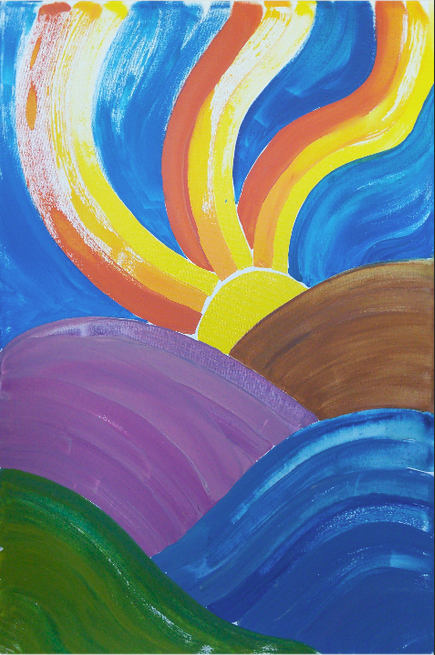 Jeff Bailey
Livermore Falls, ME
Painting
Through painting, I bring my feelings and mind into a cooperative state. I am inspired by nature, culture, and personal experience. I aggressively attack the canvas with a variety of weapons!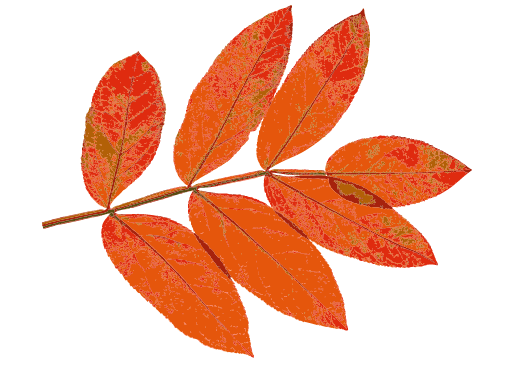 Betty Barrett (bbarrett Jewelry)
Charlamont, MA
Jewelry
Caption: Blue on Stone
My jewelry is made with mixed metals and components such as beads and beach stones. I use cold connections such as rivets to construct my pieces. Each piece is handmade and one of a kind.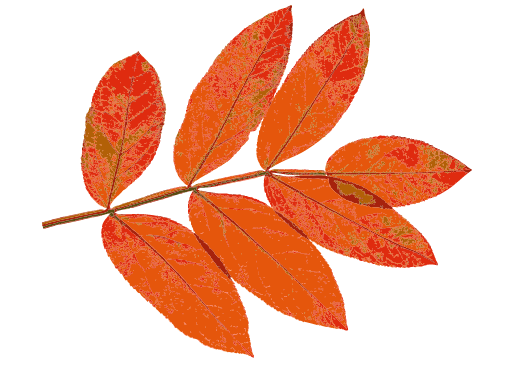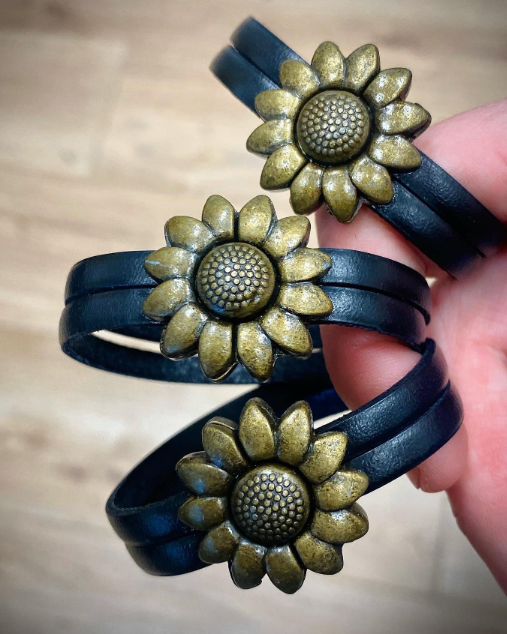 MacKenzie Bowker (MacKenzie Rose Designs)
Portland, ME
Jewelry
MacKenzie Rose Designs' jewelry consists of leather bracelets, hand-stamped brass jewelry, abstract sterling silver earrings, and beautiful resin earrings.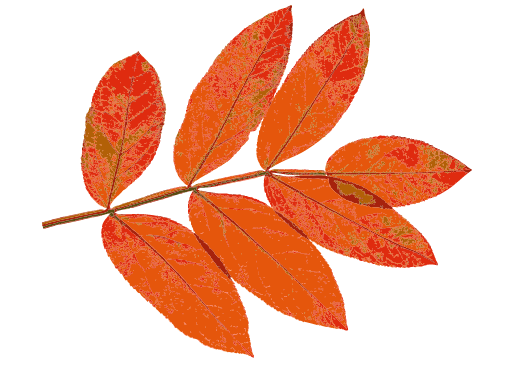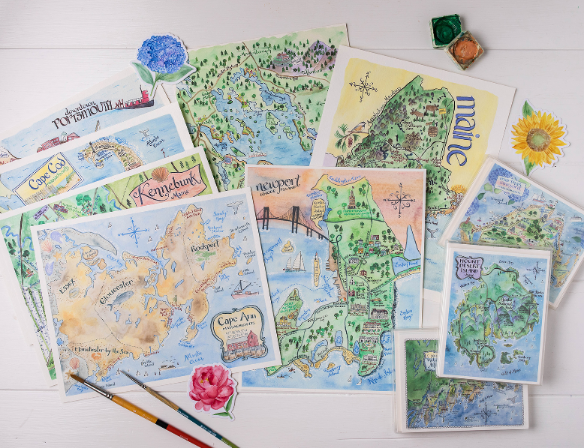 Ellen Braley (el's cards)
Greenland, NH
Works on Paper
Watercolor designs with calligraphy style writing. Designs used to create greeting cards, note cards, calendars, note pads, gift tags, gift wrap, sticker sheets, whimsical maps and tea towels.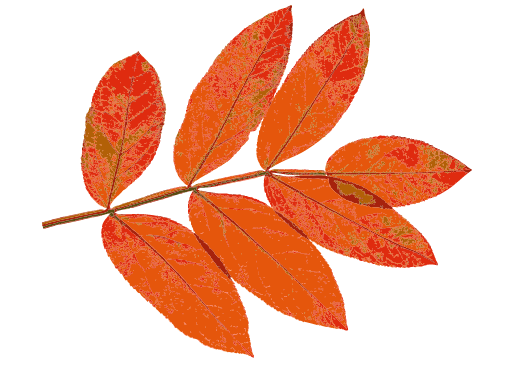 Connie Brown (Buzy B's Studio)
Bucksport, ME
Fiber
My products are hand-woven in my studio in Bucksport, Maine. I weave all of the fabric, then hem the pieces or make products from the fabric. Then everything is machine washed and dried.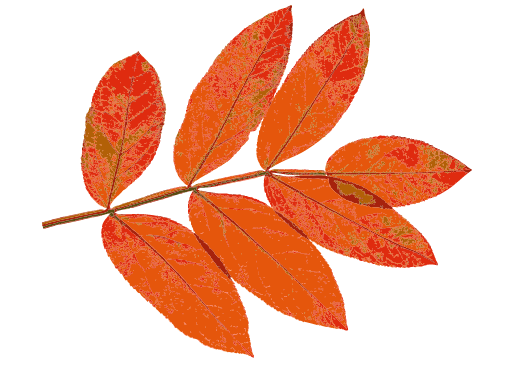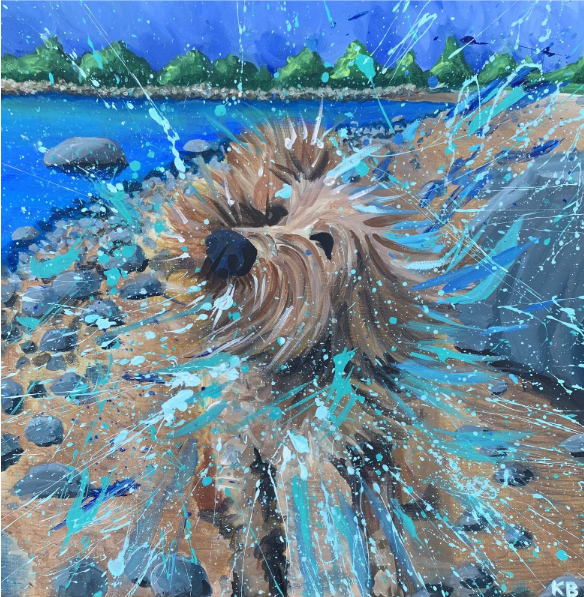 Kaitie Bubier (Kaitie Bubier Art)
Harpswell, ME
Painting
I work primarily in acrylic paint. I enjoy using vibrant colors and playful subject matter. I bring a detailed perspective to coastal life by emphasizing pattern and moments in time.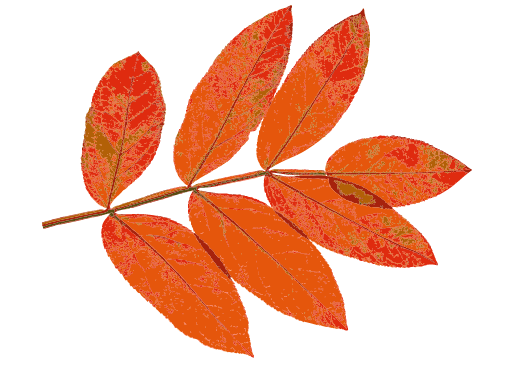 Chris Cambridge
Ellsworth, ME
Mixed Media
All of my Scrimshaw is engraved entirely by hand and includes men's and ladies' jewelry, collectible display pieces, pocket knives, desk accessories, and more. My work is done on ancient Fossil Walrus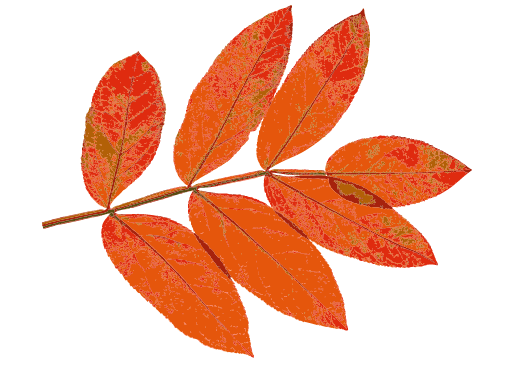 Tim Caverly (Allagash Tails)
Millinocket, ME
Mixed Media
I am a Maine author who has written and published and printed 12 books about Maine using Maine businesses. The genres range from pre k-adult. All based on my 32 years as a Maine Park Ranger.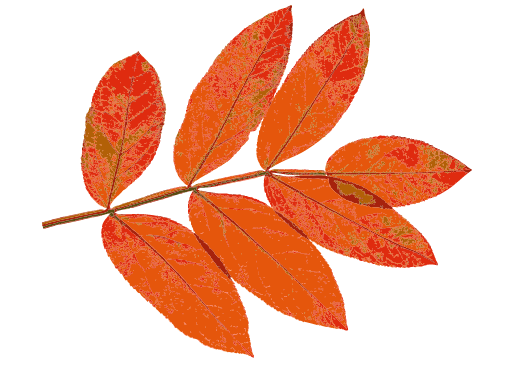 Kai Christie (ADHD Collective Studio)
Orland, ME
Jewelry
The jewelry at ADHD__Collective is made using sustainably foraged plants native to Maine. The plants are primarily medicinal and are preserved in epoxy resin with gold, wood, or silver bezels.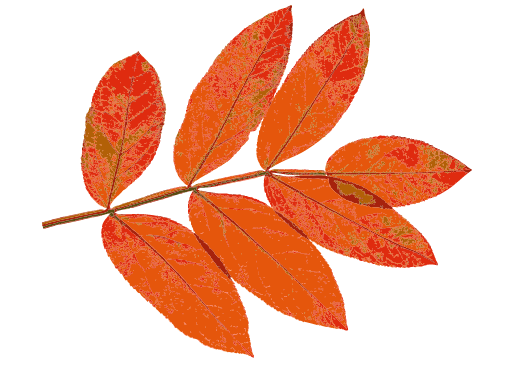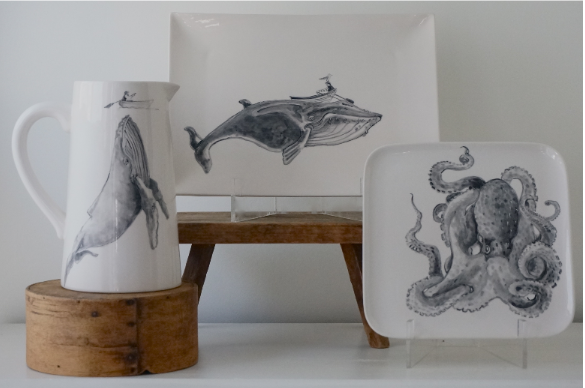 Jennifer Connor (Jennie Blue Ceramics)
Belfast, ME
Ceramics
I am an illustrator, my canvas, earthenware. Each of my ceramics pieces is hand painted.
I have added tea towels, printed locally on 100 % cotton using water based, environmentally friendly inks.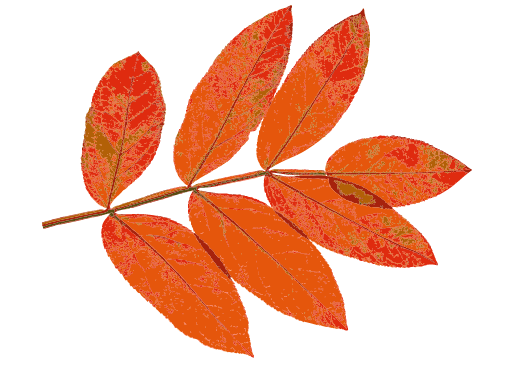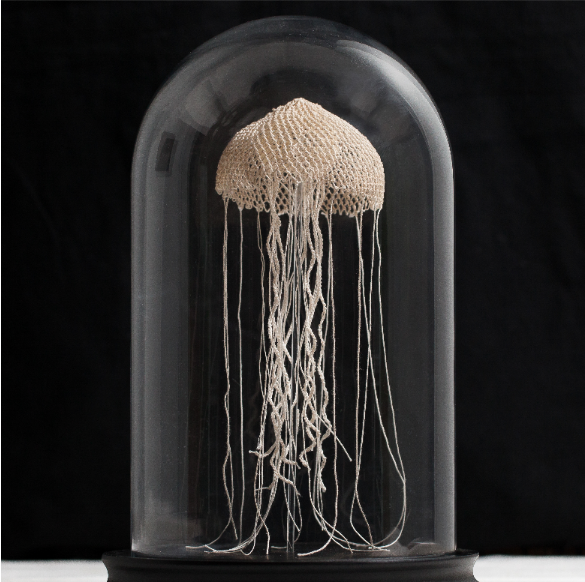 Stephanie Crossman (Stephanie Crossman)
Vinalhaven, ME
Fiber
Handmade knotted netting shaped into 3D sculptures are original designs made with antique tools by me. Cotton thread & cloth are materials used. Framed or displayed in domes. Handmade shopping bags.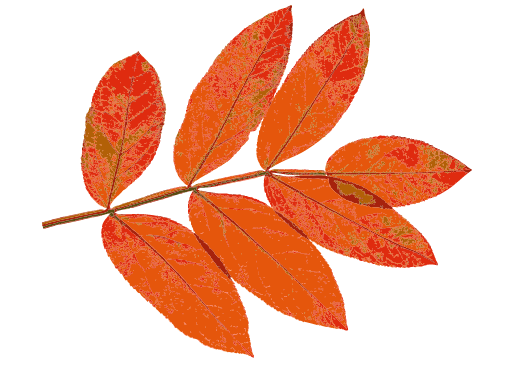 Eric Darling (Eric Darling Art)
Appleton, ME
Mixed Media
Drift Rope Project-recycled pot warp adhered to birch panels creating fine art wall panels, garden sculptures, and functional forms.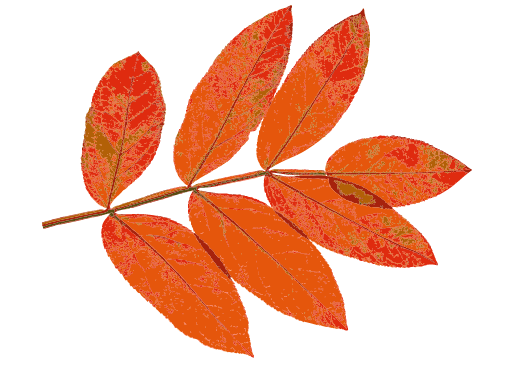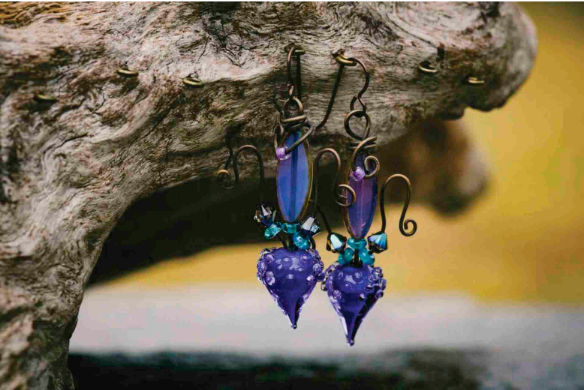 Linda Davidson (Quilibet)
Columba, CT
Jewelry
Quilibet, Linda Davidson. My jewelry designs are unique, fun and made with only the finest elements and artisan made components.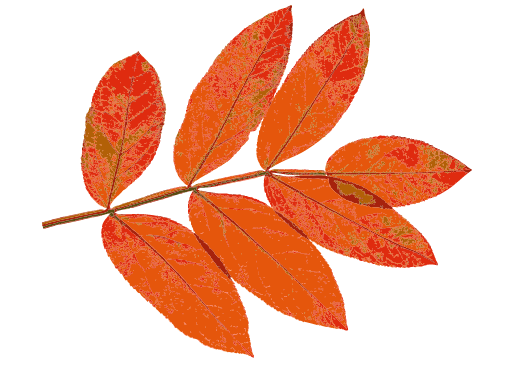 Ania Davis (Epoca)
Belfast, ME
Jewelry
Baltic amber jewelry created with passion, one at a time. All amber gems are hand polished and accompanied with subtle accents of sterling silver, 22 karat gold and other natural stones. All handmade.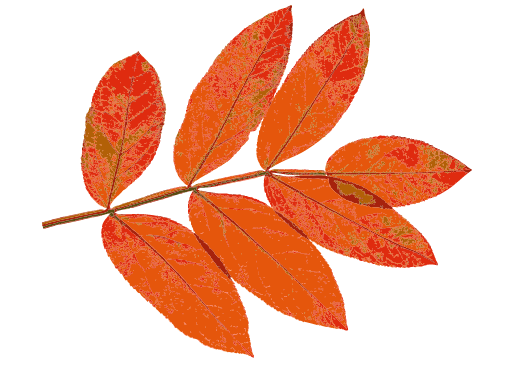 Larissa Davis (Larissa Davis)
Livermore Falls, ME
Painting
My art is simultaneously about letting go and unifying: letting go of all the ways we have limited, suppressed, and hidden our true selves, and; unifying the many lost, forgotten, discarded, or rejected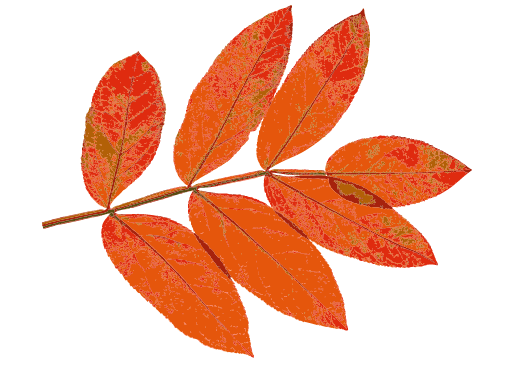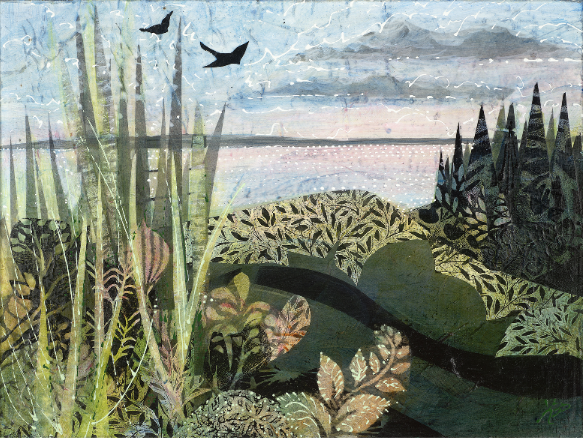 Kelly Desrosiers (Pointed Firs Art)
Unity, ME
Painting
My acrylic collage-based paintings on panels incorporate original designed and printed papers with acrylic paint. Multiple layers of transparent collage are layered, sanded, and finished with wax.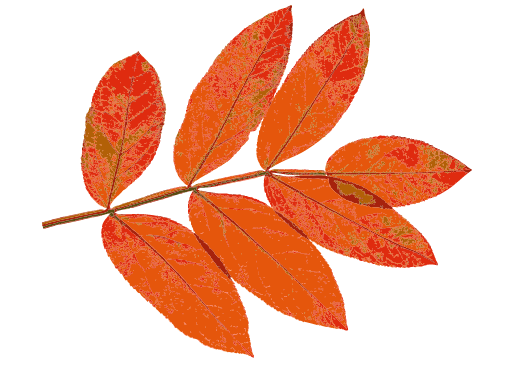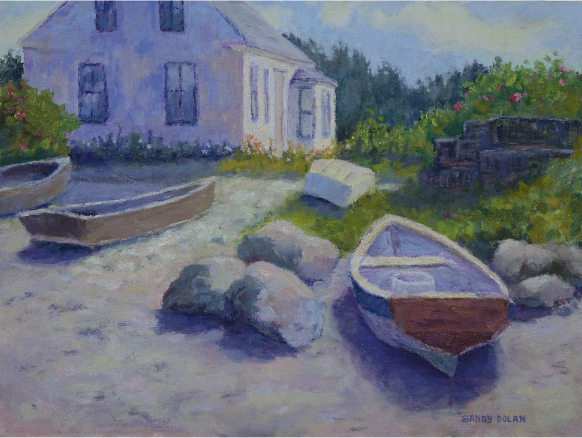 Sandy Dolan
Searsport, ME
Painting
I work in oil and watercolors. My work ranges in sizes 4×4″ up to 24×36″. I paint Maine scenes both in my studio and plein air. My technique could be called impressionist.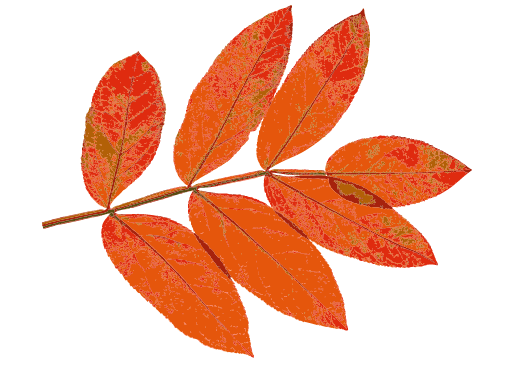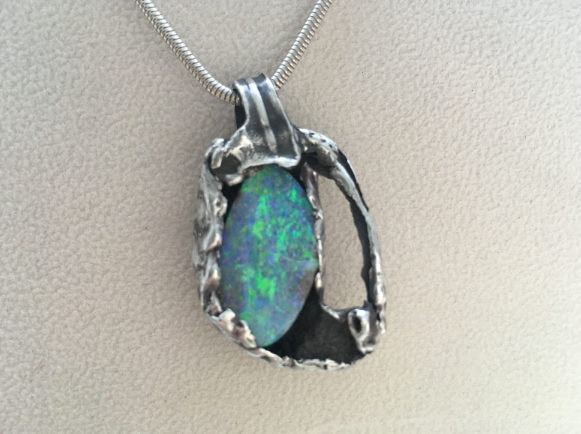 Kathryn Downs
Somerville, ME
Jewelry
favorite materials are polymer clay silver gold and copper. techniques used are fabrication, repousse, keum boo.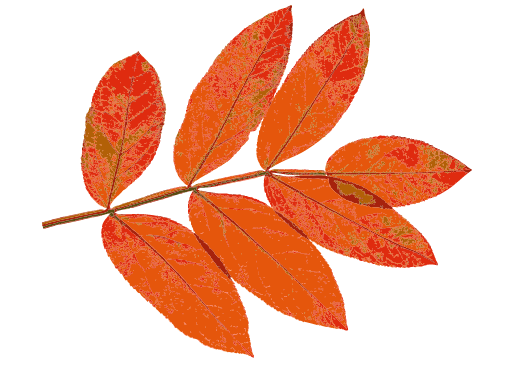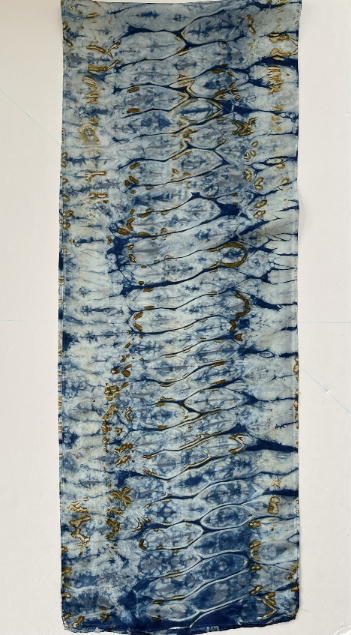 Kathleen Farnsworth (Kathleen Farnsworth)
Searsmont, ME
Fiber
I am an artist, maker and natural dyer. I create fabric design with indigo and other natural dyes using shibori techniques and botanical printing.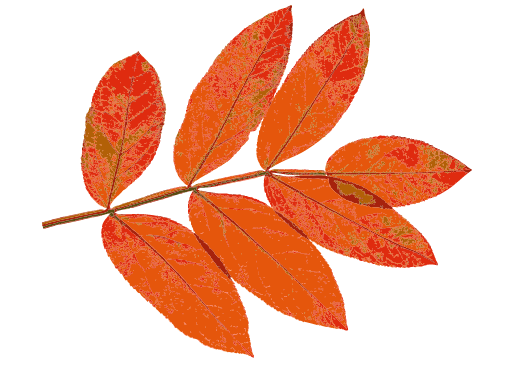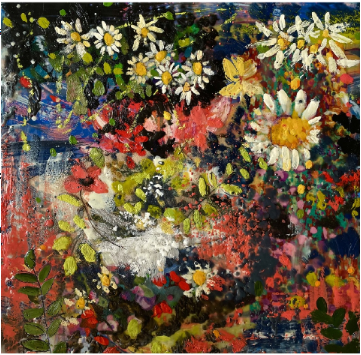 Helene Farrar (Helene Farrar Art)
Manchester, ME
Mixed Media
My work is based in Encaustic, an ancient medium of molten based beeswax paint. I created bold, textured paintings and relief "cut outs" of critters, landscape and flora.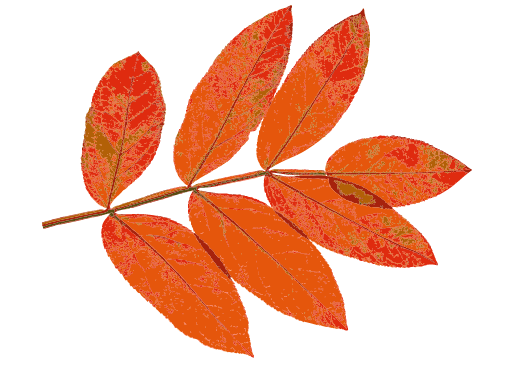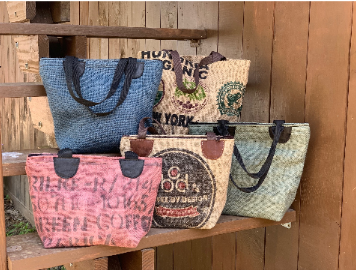 Kim Fenn (Blue Earth Bags)
Jefferson, ME
Fiber
I create bags and totes using repurposed coffee and grain sacks.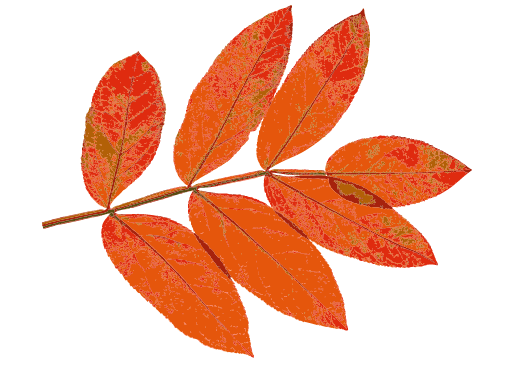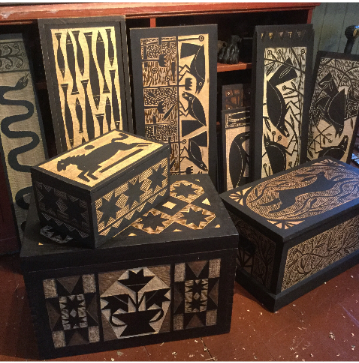 Doug Frati
Palmyra, ME
Wood
Woodcarving in a unique folk art style depicting animals and plants. All the work is handmade here in Maine using traditional chisel and mallet techniques.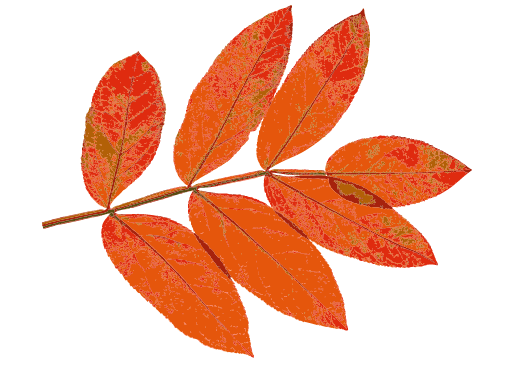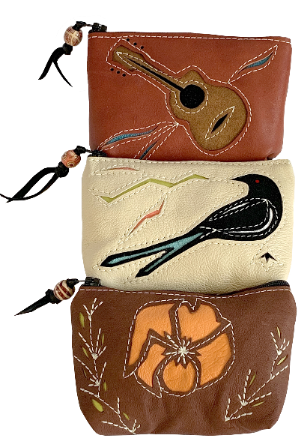 Carol Frechette (2N From)
Montville, ME
Fiber
Hats and accessories designed and crafted with sustainable fabrics, leather, felted wool, and local sourced hides that are sewn, woven, freehand stitched, collaged, and reverse appliqued.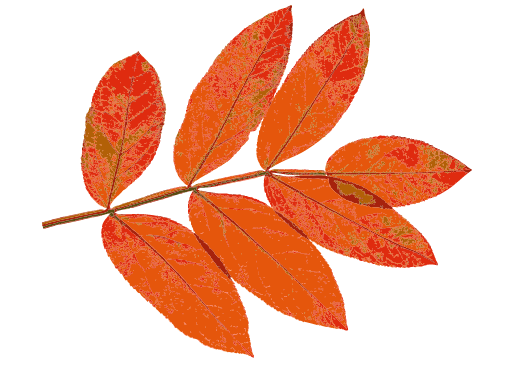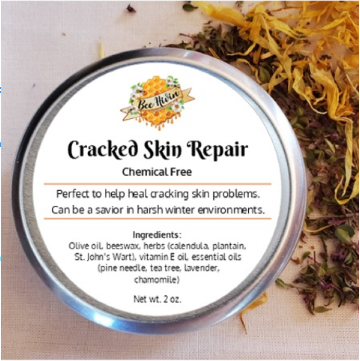 Michell Gaddi (Bee Hivin)
Rockland, ME
Functional Art
Organic and chemical-free Beeswax food wraps, salves, and balms using pure Beeswax, 100% cotton fabric, healing essential oils, and butters.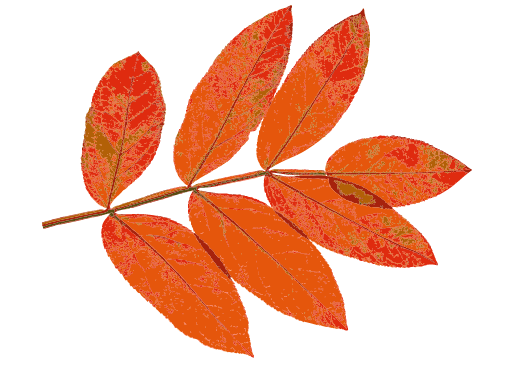 Sharon Gatzke (Now and Then CT)
Lebanon, CT
Fiber
I design and make retro/modern oilcloth products for personal use and the home including tote bags, tablecloths, placemats, zippered pouches, wristlets and crossbody bags. All are durable, waterproof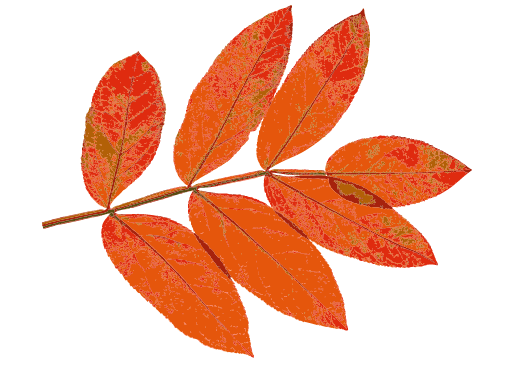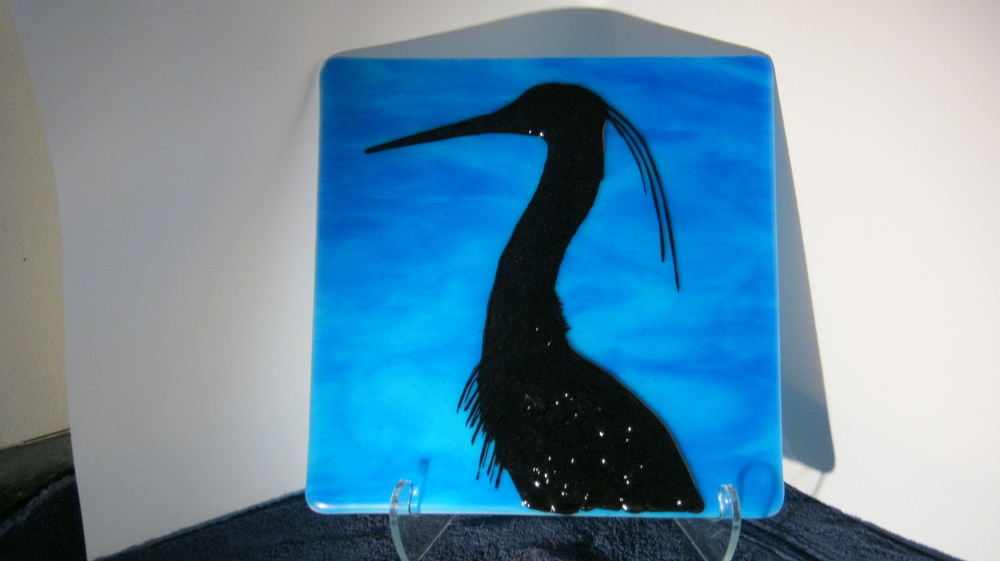 Bruce Grantham
Thorndike, ME
Glass
Fused Glass bowls, platters, trays, and panels. All work is kiln formed at my studio in Thorndike Maine.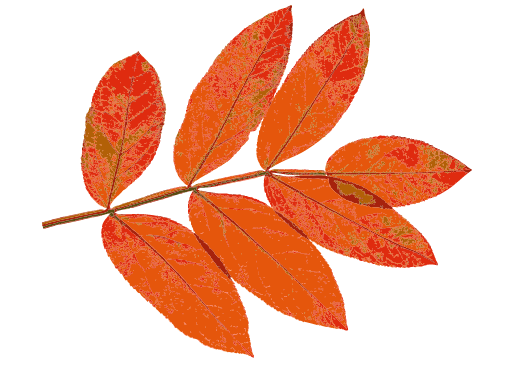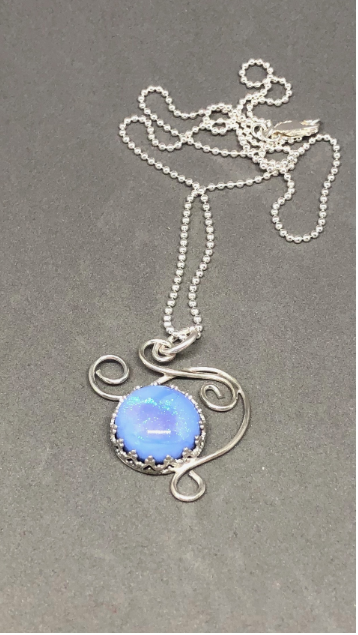 Amy Grossi (Amy Grossi Jewelry Design)
Fiskdale, MA
Jewelry
I am a lampwork glass bead jewelry artist. I use my sterling silver and gold-filled metal smithing skills as well as gemstones and pewter to compliment my handmade glass bead creations.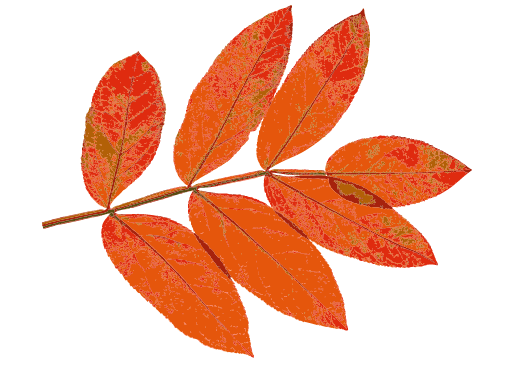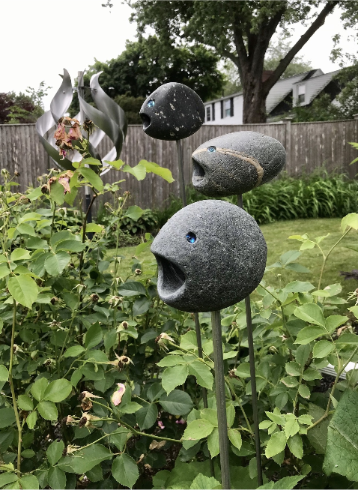 Mark Guido
Montville, ME
Sculpture
I create natural stone products with beachstones and fieldstone ( from approved sources with landowner permission ) . I use stone masonry techniques to cut, polish and shape the rock into beauty.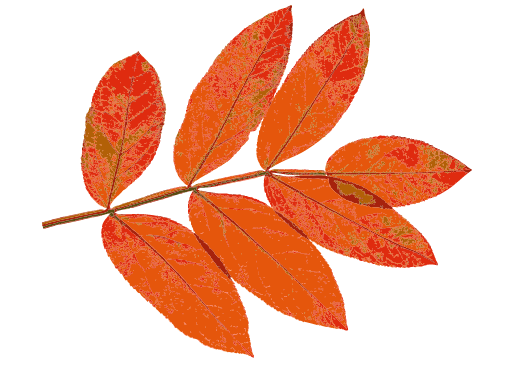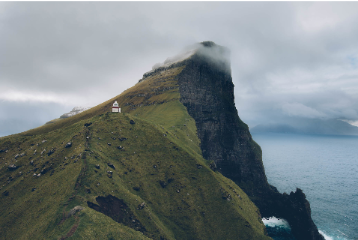 Ariana Haddy (Misty Isle Cottage)
Westport Island, ME
Photography
I am an ethereal fine art photographer specializing in mystical portraits, moody landscapes, and magical wildlife. I create poetic photographs that tell peaceful stories with elements of wonder.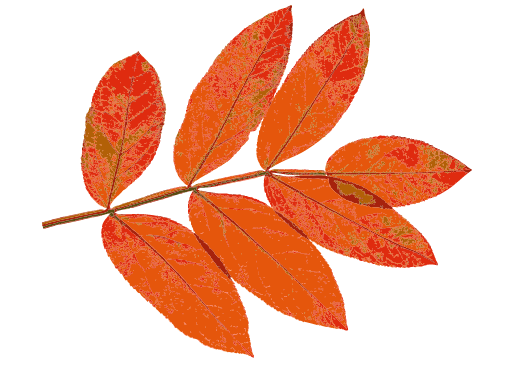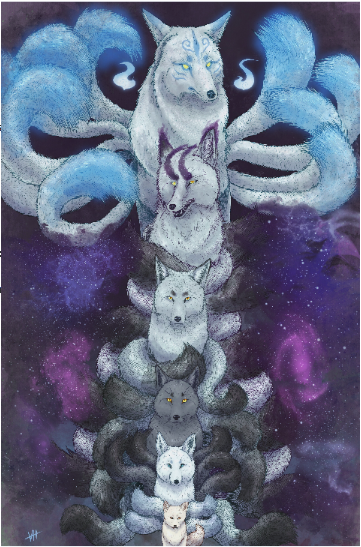 V Haley (LordyIrony)
Unity, ME
Digital Art
Digital art created by hand using Procreate on the iPad Pro. Traditional art created by hand using paint, markers, or pencil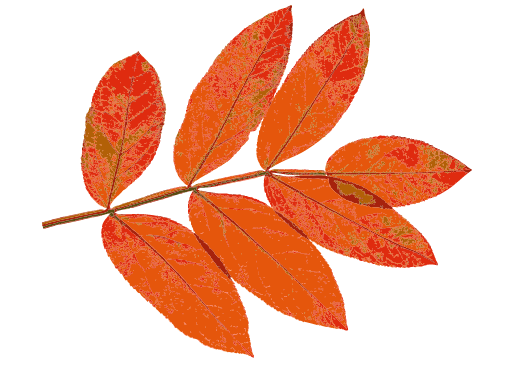 Richard Hanlon
Pleasantville, NY
Painting
I create landscape and seascape oil paintings that have brilliant colors, heavy texture and depth.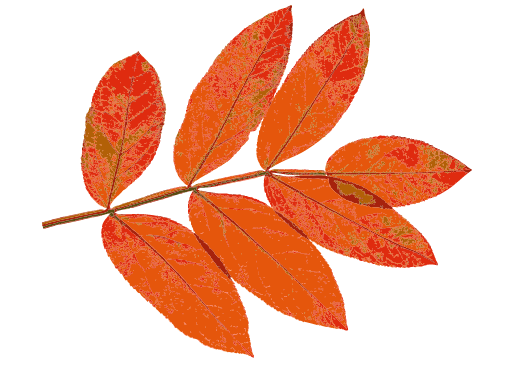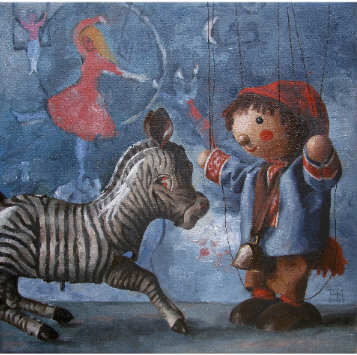 Tanya Harsch (Tanya Harsch)
Appleton, ME
Painting
I am a classical oil painter, painting on canvas, panel and paper surfaces. I am also a printmaker, including block print and intaglio techniques, printed on paper and cloth surfaces.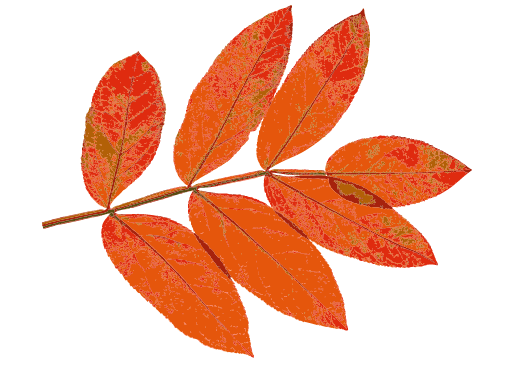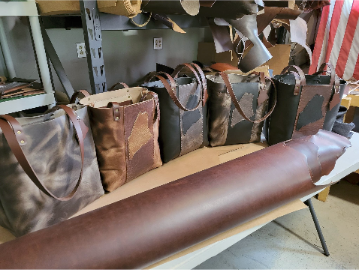 Travis Hill (Hashtag Leatherworks)
China, ME
Fiber
Made in Maine/Veteran owned. Each handmade leather product is created individually out of our home shop via leather hand tools and equipment. All of our products made from USA sourced materials.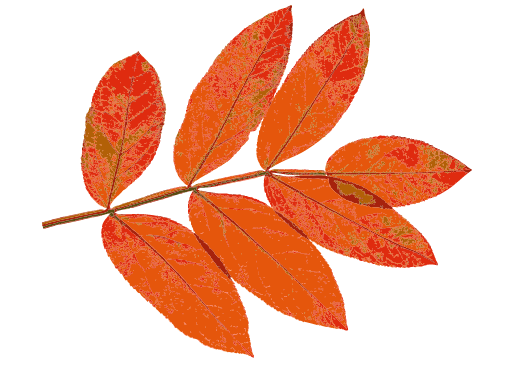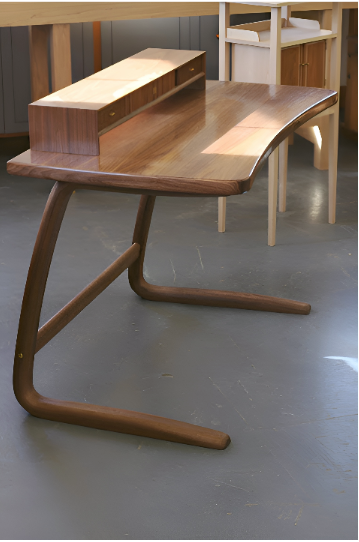 Harrison Hiza (HH Woodworking)
Rockland, ME
Wood
Harrison Hiza is a furniture maker in Rockland, Maine. His pieces tend to be simple in form and aim to find beauty through thoughtful proportions and material choices.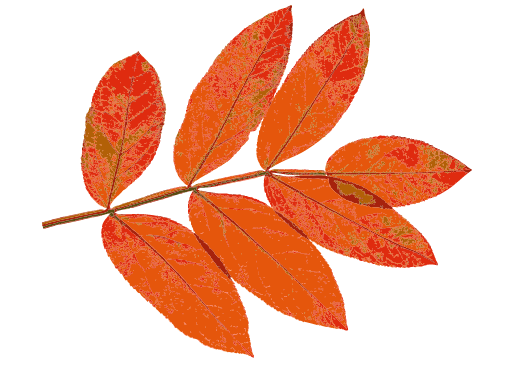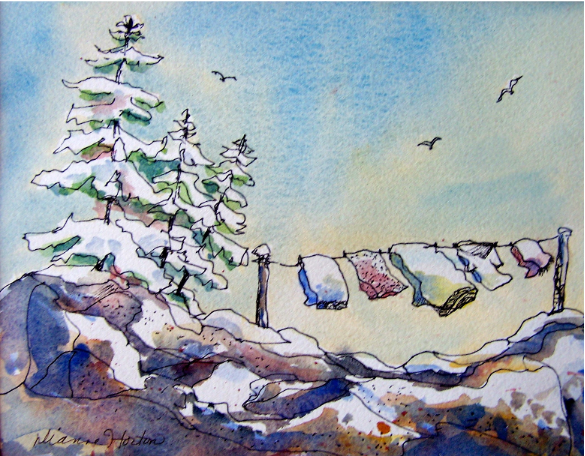 Diane Horton (Diane Horton Fine Art)
Swanville, ME
Painting
I prefer painting with watercolors on site near any beautiful Maine scenery. I usually use pen and ink before or after putting the color on cold pressed paper because of its wonderful way of blending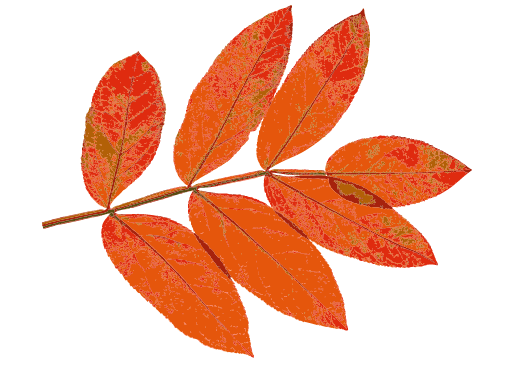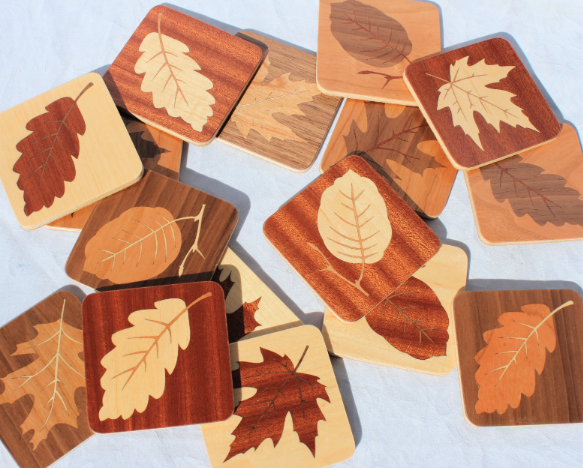 Konrad Hunter (Konrad Hunter)
Eastport, ME
Wood
I make marquetry products. I laser cut veneers into natural and geometric themes. This is glued to plywood for durability and cut to shape. Products: coasters, Lazy Susans, and wall panels, etc.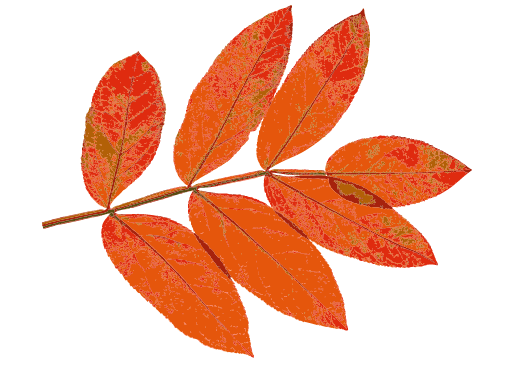 Emi Ito (Emi Ito)
Bath, ME
Fiber
Original designed hand woven scarves, hats using wool and silk fiber.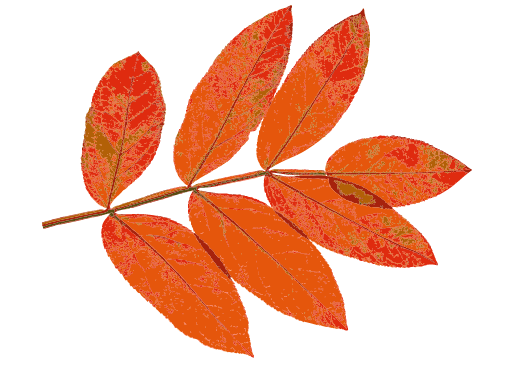 Peter Jones (PJ Caver)
Camden, ME
Ceramics

Wheel thrown stoneware and porcelain on Mountain Street only 3/4 mile from the library, lucky me!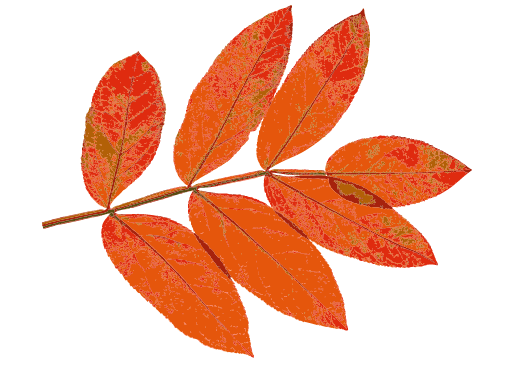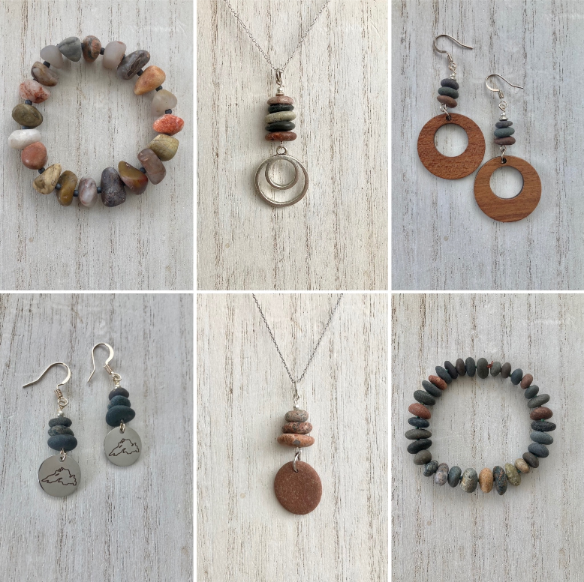 Jeanne Lassard (I Dream as Jeanne)
Duluth, MN
Jewelry
I create jewelry and gifts like keychains, business card holders and bookends out of stones that I collect, tumble and drill by hand. Each piece is unique and made with great care and detail.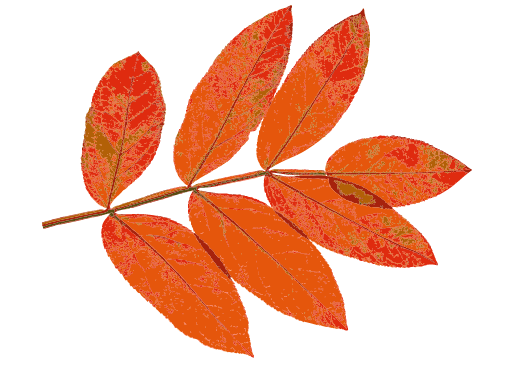 Jonathan Linn (Holmes Mill Co.)
Belfast, ME
Photography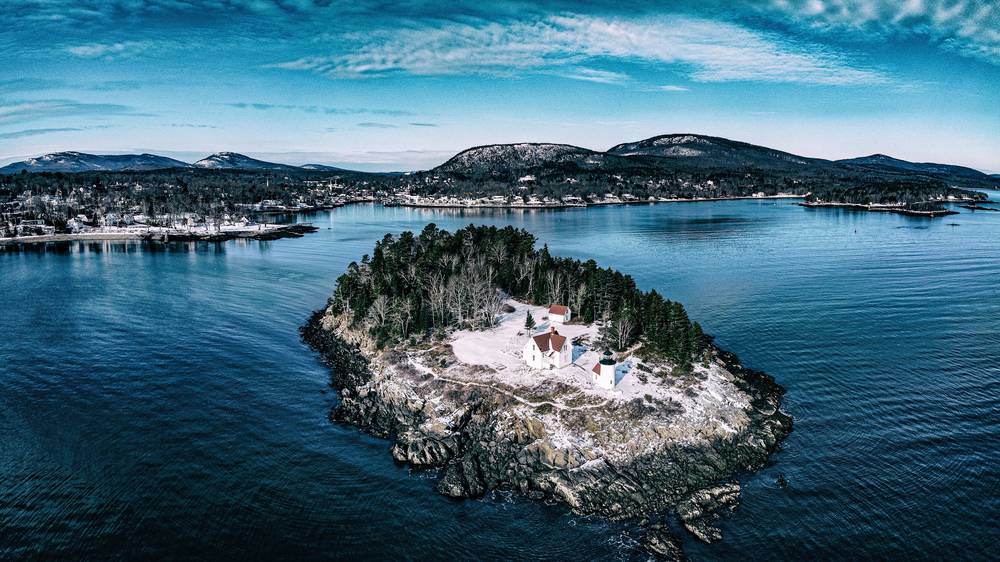 Aerial landscape photography. Scenes from throughout Maine, along coast, rivers and mountains. Mostly familiar structures and locations but from a new perspective.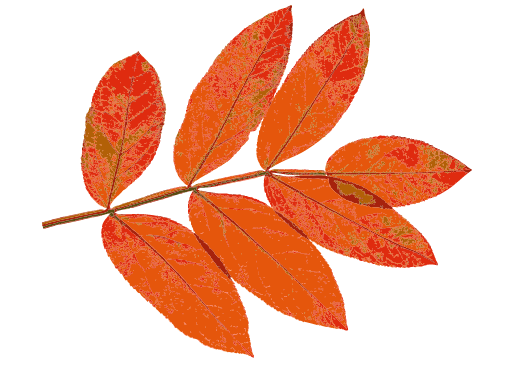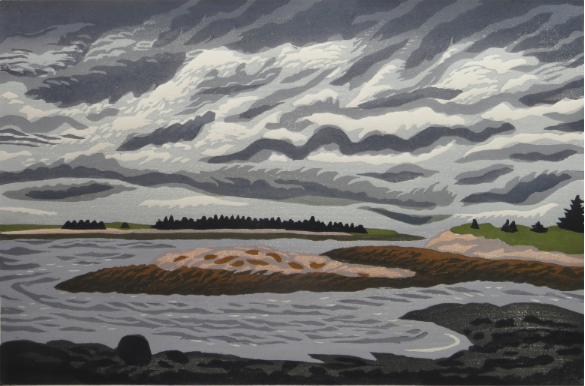 Linda Mahoney (L Mahoney Prints)
Northfield, MA
Works on Paper
My color woodblock prints are made in the Moku Hanga technique. For each image multiple blocks are carved. Water-based paint and rice paste create the ink, and a hand-held baren is the press.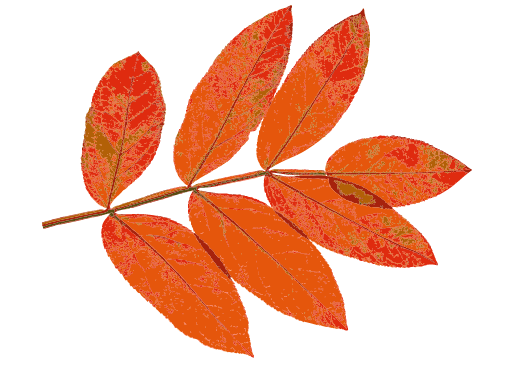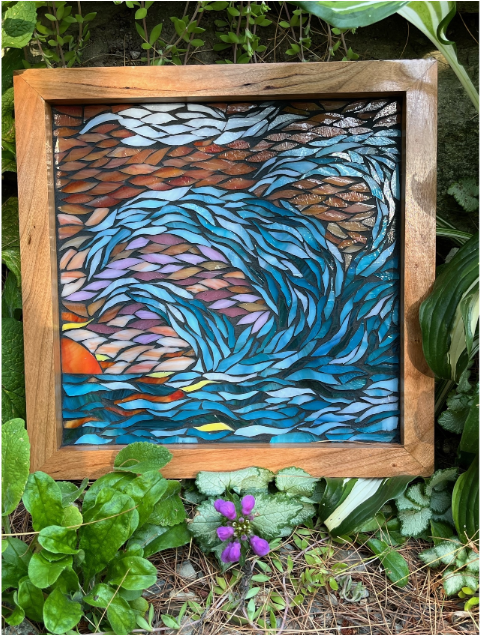 Angela Maniak
Northport, ME
Glass
I make mosaic art of glass and ceramics, applied to handmade substrates made of Maine-grown wood. Wall art, suncatchers, trivets, coasters, garden art, number plates, boxes, serving trays and more.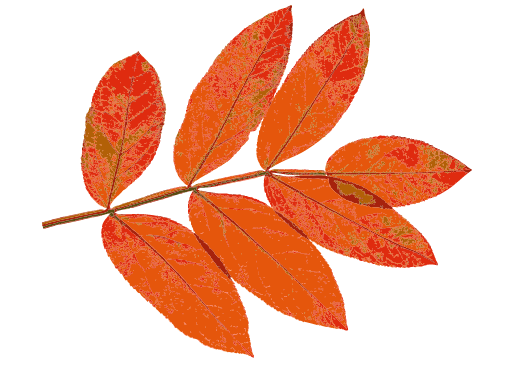 Steven Manning (The Silver Spoon)
Ludlow, VT
Sculpture
For 29 years I have been creating unique, functional and decorative art made from vintage silverware. I have continued to find inspiration to create new pieces, pushing the limits of my medium.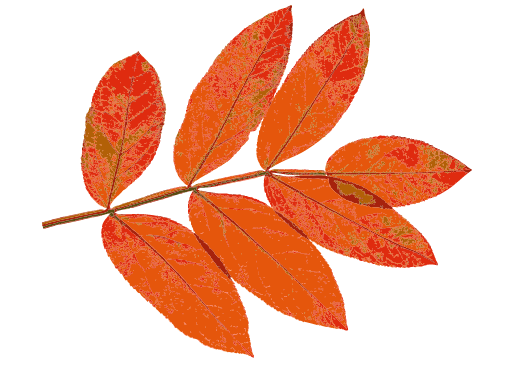 Adriana Mead (ZuZu's Petals)
Melrose, MA
Jewelry
My work as a silversmith finds me hand-fabricating jewelry using sterling wire and sheet, which is heated, hammered, fold-formed, soldered, textured and patina'd. I often incorporate gems and pearls.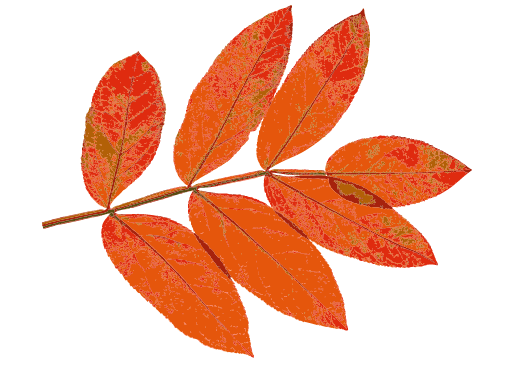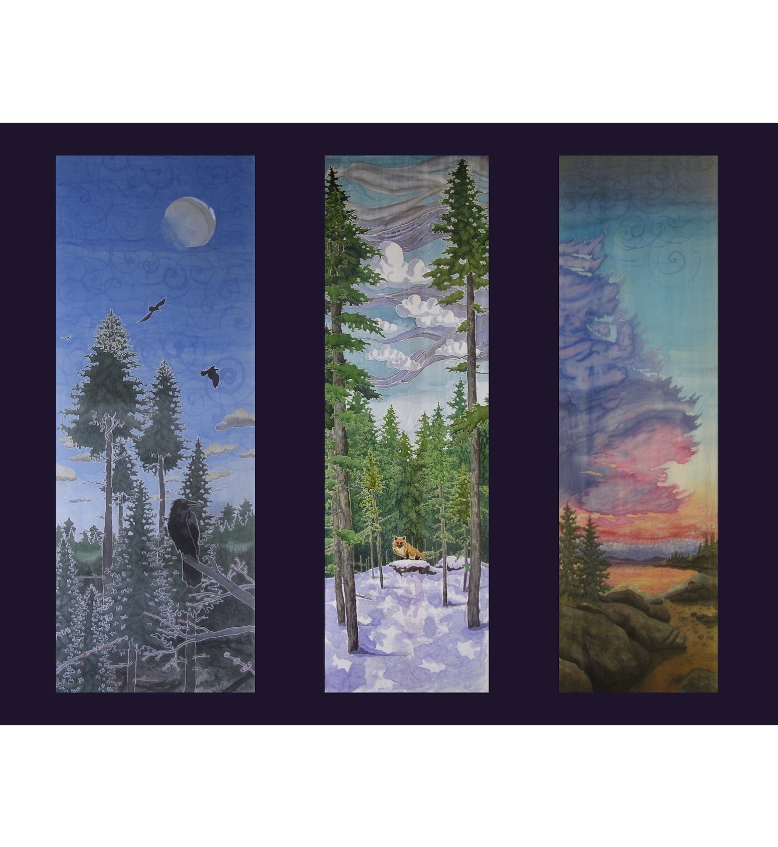 Helena Melone (Datura)
Brooks, ME
Mixed Media
Both my silk paintings and block print works are rooted in the seasonal rhythms of my mid-coast Maine home, evoking the simultaneously ephemeral and dependably cyclical world right outside my door.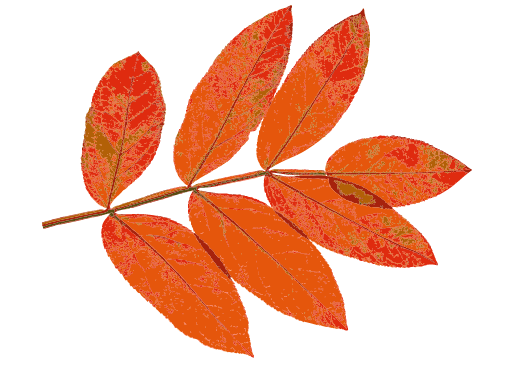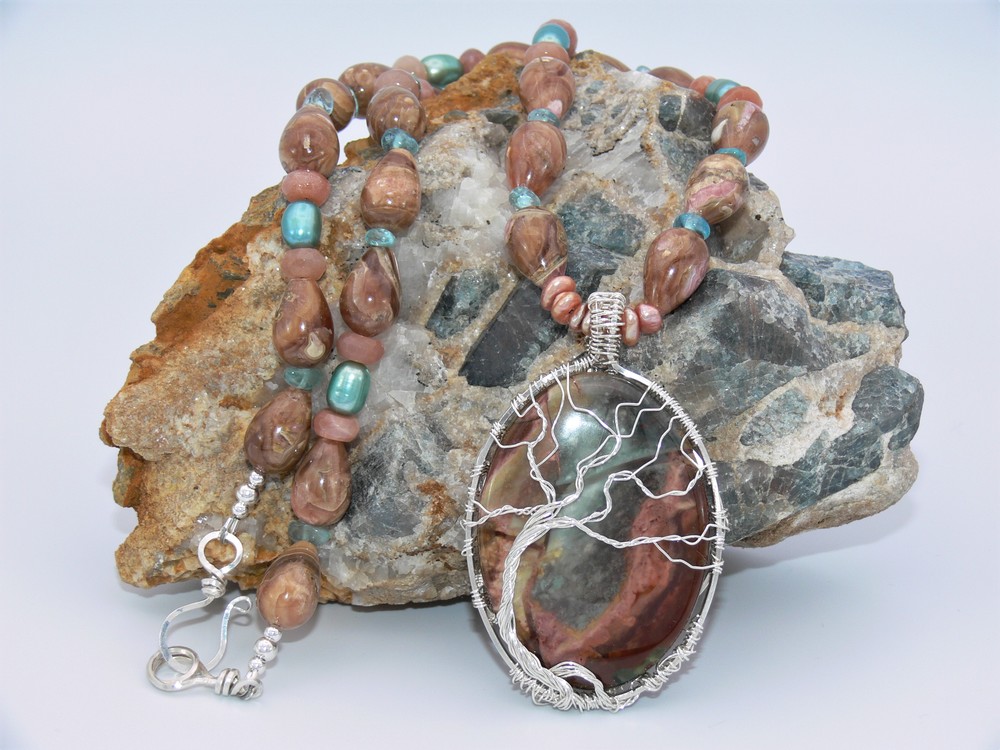 Mary Ellen Merlino (Elysium Unique Jewelry)
Glenburn, ME
Jewelry
My jewelry is one of a kind. I use precious metals, mostly silver, to enhance the focal piece which might be a cabochon, crystal, or lampwork bead. Freshwater pearls & gemstones complete the design.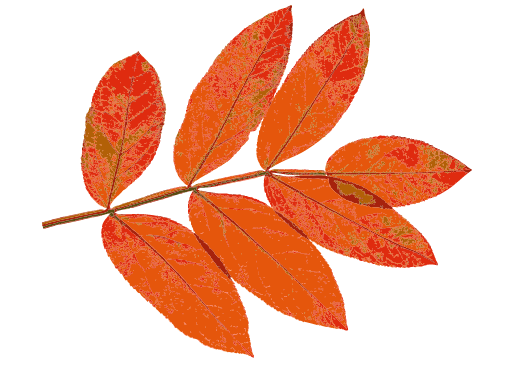 John Meyer (John Meyer Photography)
Midland Park, NJ
Photography
Fine art landscape photography printed on archival paper and canvas using pigment ink. Prints and canvas size range from 8x10inch to 72″ wide canvas prints.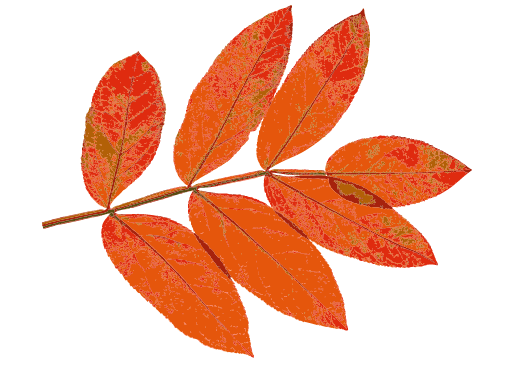 Elizabeth Miller (Elizabeth Miller Jewelry)
Kittery Point, ME
Jewelry
With hammer and torch I form and forge sterling silver + gold into fresh, modern jewelry designs rooted in nature. Minimalist and fluid, my designs often embrace gems, beach stones and pearls.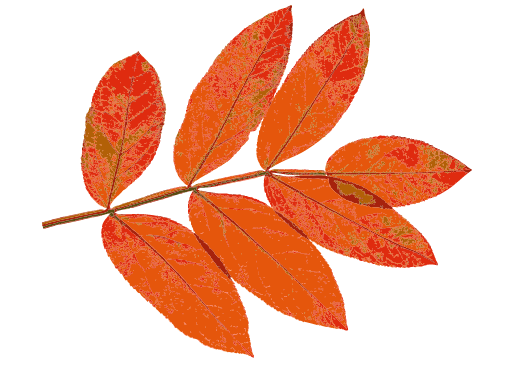 Etienne Perret (Artist's Instagram)
Camden, ME
Jewelry
After 40 years of working in gold and diamonds, I am enjoying the process of creating in zirconia ceramic a high-tech material that allows many new possibilities.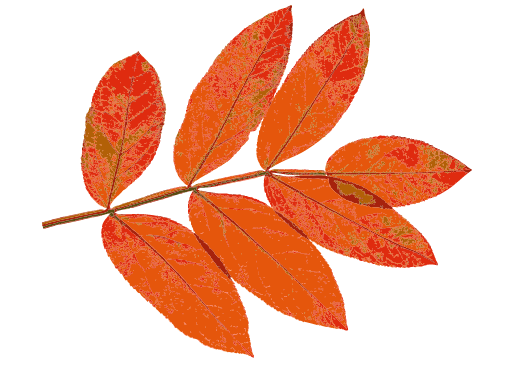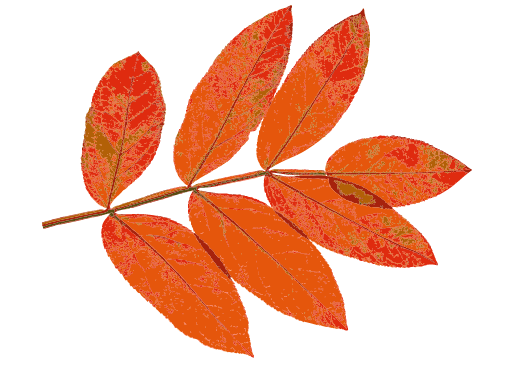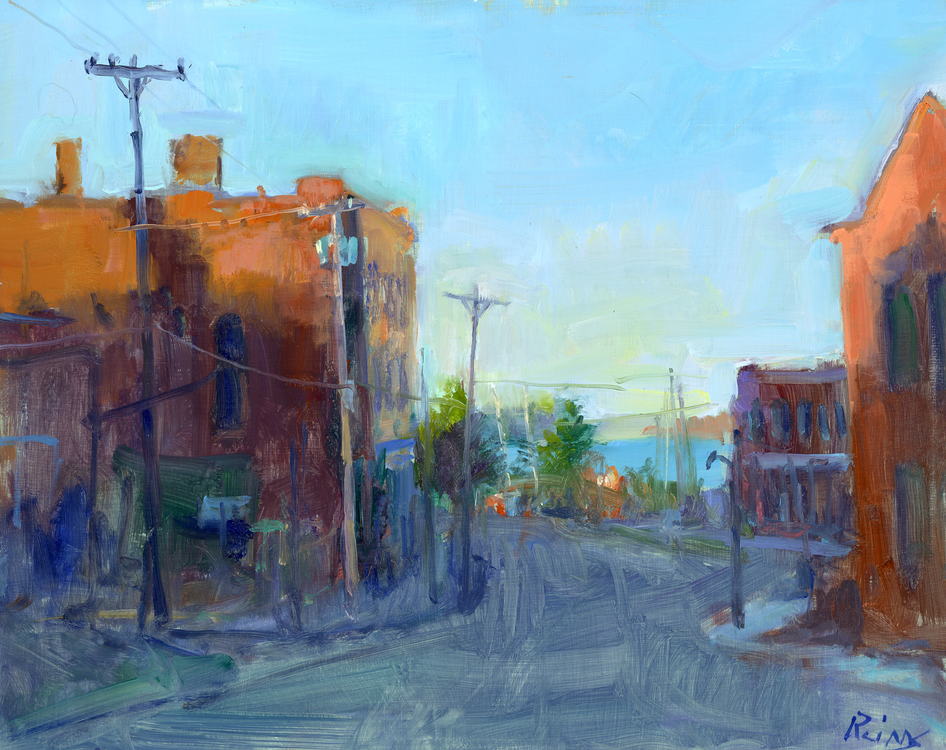 Edgar Reims (Edgar Reims)
Harpswell, ME
Painting
Original oils painted on location. Emphasis on color and light for true atmospheric effect.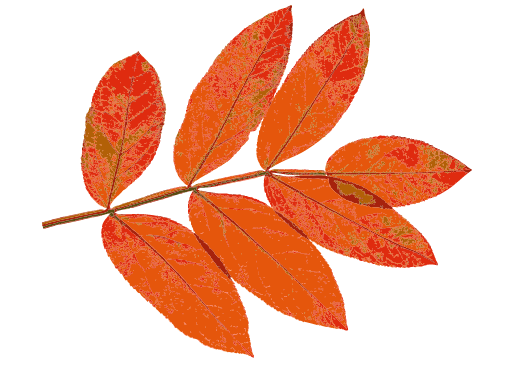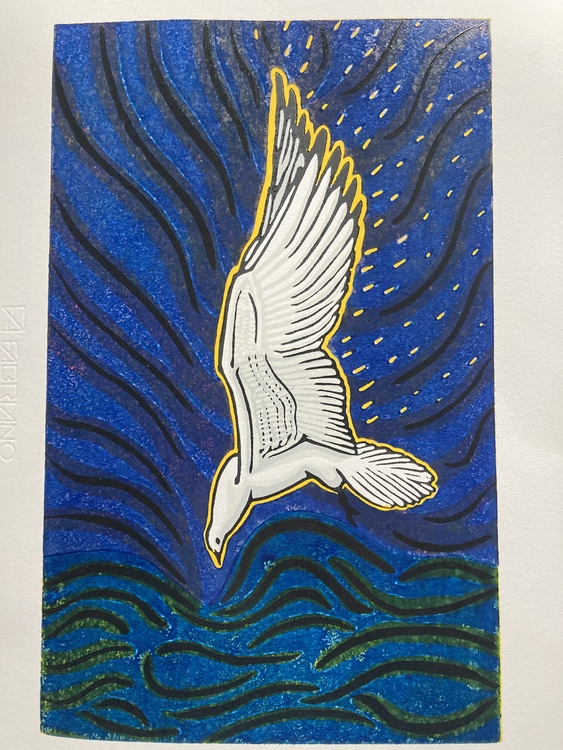 Sumner Roberts
Swanville, ME
Works on Paper
I create colour prints using multiple blocks, generally wood, some times linoleum. My Images are frequently of birds, but recently I have been working on "Sumner's Abecedary for Advanced Readers'.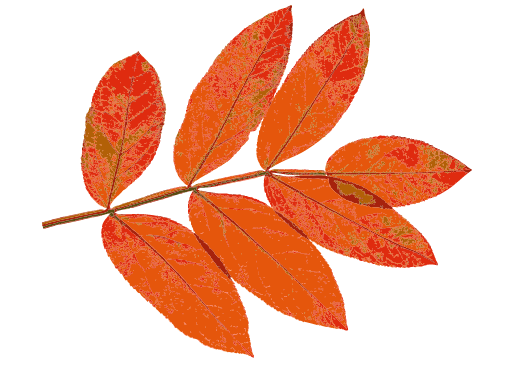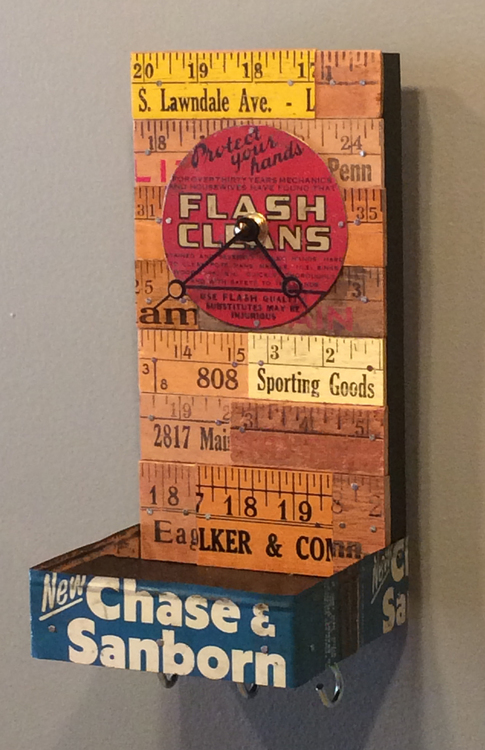 Erika Rubel (Had Matter)
Camden, ME
Functional Art
I use salvaged materials and vintage images to create my pieces. I use mostly cold connections (nails, screws, wire) to combine the materials and a decoupage like process to protect the images.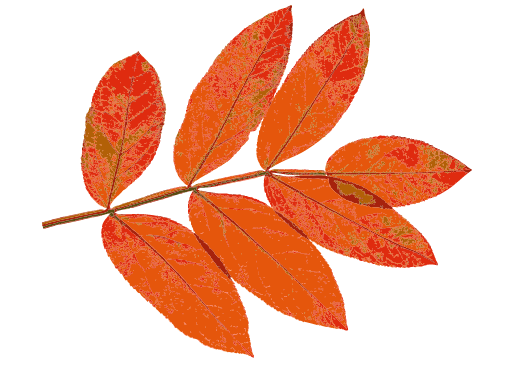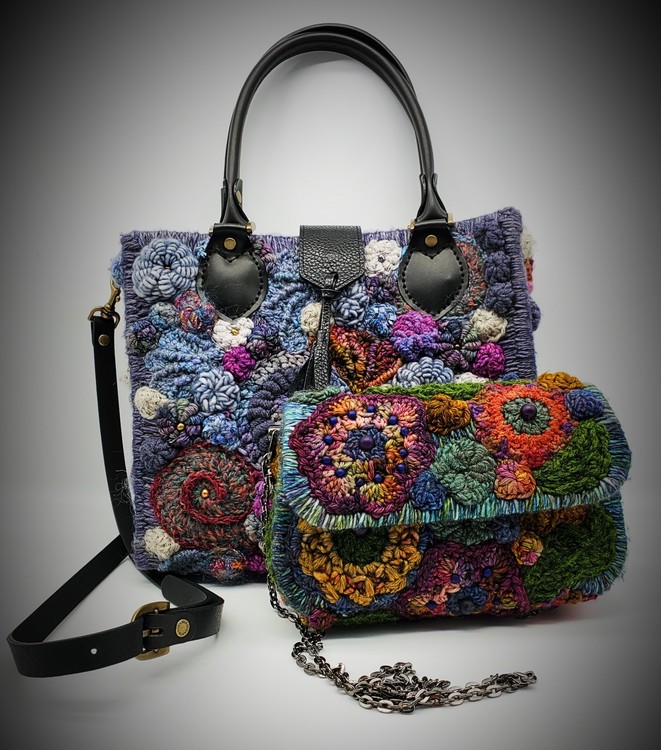 Cathleen Stephen (The Chic Bohemian)
Reading, PA
Fiber

The Chic Bohemian creates handcrafted knitwear/accessories and beaded jewelry that are rich in color and texture, combining a great range of fibers and elements through innovative techniques.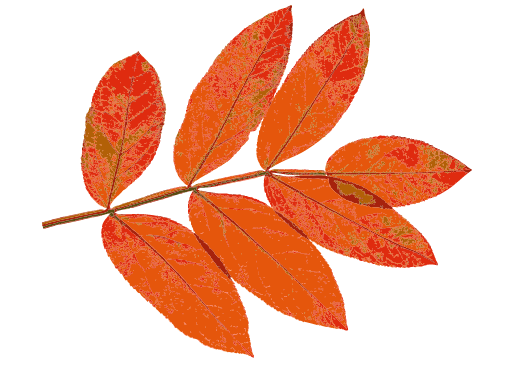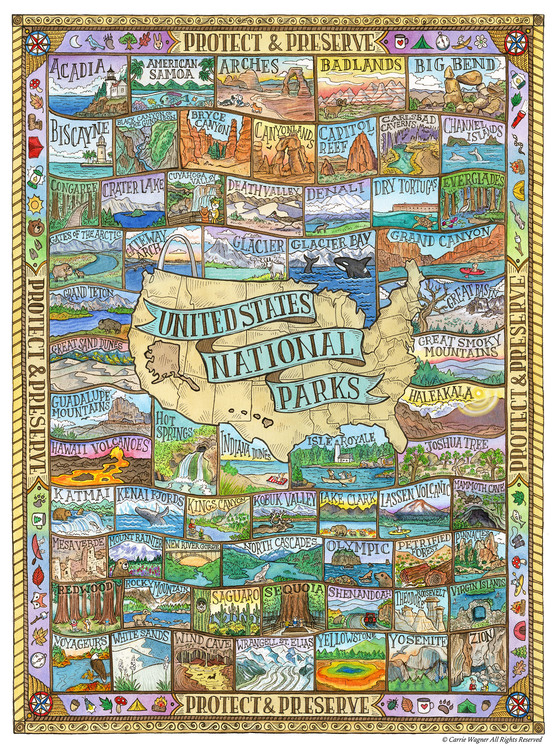 Carrie Wagner (SepiaLepus)
Cranston, RI
Painting

To create my illustrations and original cartography I use traditional watercolor and ink techniques on watercolor paper and acrylic and ink on wood.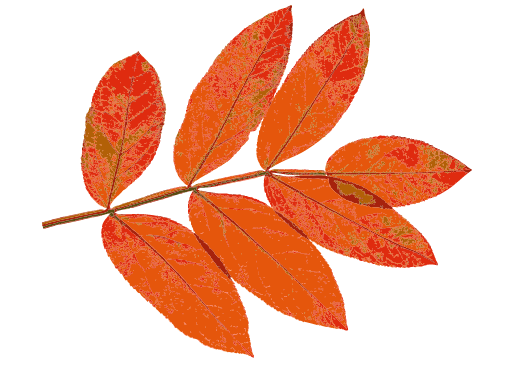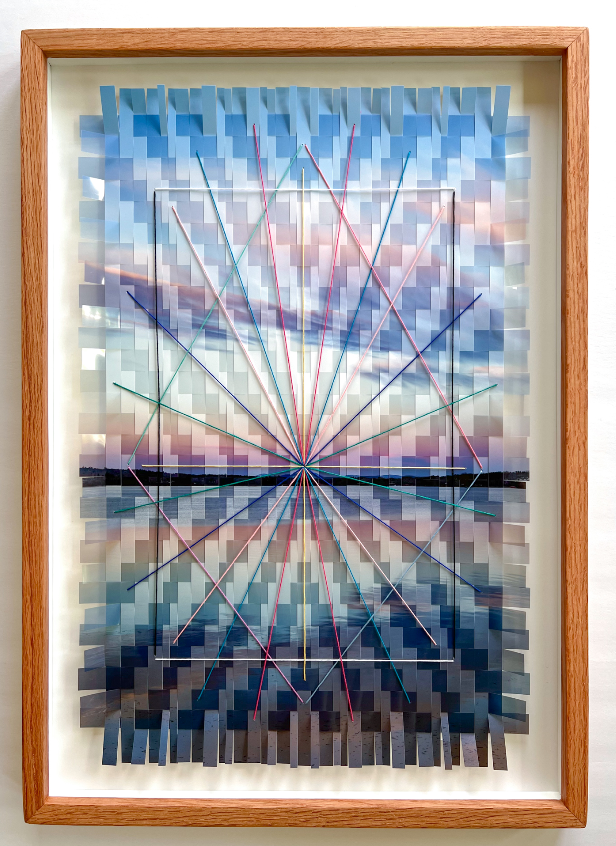 Vincente Weber (Vincente Weber)
Belfast, ME
Mixed Media
Woven and Embroidered Photographs in handmade frames.