11:00 am – 6:00 pm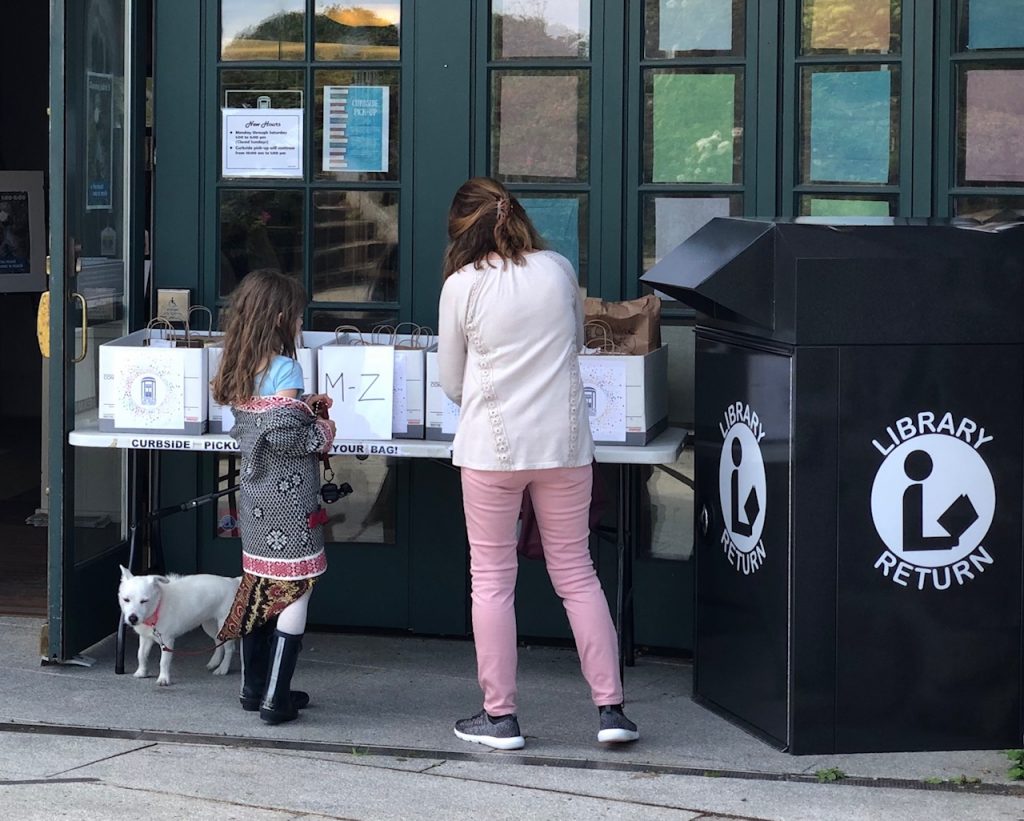 We are overwhelmed to hear that you love our curbside service, and we are happy to help! But we are also a little overwhelmed by the number of orders that we must process each morning. We need a bit more time to get these items pulled from the shelves, checked out, and bagged for you to pick up.  

Solution: As of September 8, our curbside tables will be put out with your orders a little later in the morning, at 11:00 AM, and remain there each day until 6:00 PM. Again, our new curbside service hours will be 11:00 AM to 6:00 PM, Monday through Saturday. 

And if curbside isn't your thing, the library will be open each afternoon from 1:00 to 6:00 PM for your in-person browsing pleasure.
Thank you for your understanding and support.
—————————————————————
Curbside Pick-up – How does it work?
Monday – Saturday 11 a.m. – 6 p.m.
Reserve items from the Camden Library's collection by:
Calling us at 236-3440
Or emailing us info@librarycamden.org
Or online here
We will notify you when your items are ready.
Your items will be placed in a paper bag with your last name on it, and put on a table just outside the Atlantic Street entrance.
You are all set to take your items. Enjoy!
FAQ:
Can I order items from other libraries? Yes, Interlibrary Loan has resumed.
How many items can I order? We are asking you to limit your requests to 10 items for now.
When are my items due back? Books and audios are checked out for two weeks, and movies for one week.
What about overdue fines? The Camden Public Library is now fine free in recognition of these extraordinary times.