Unique Ways to Honor Mom this Mother's Day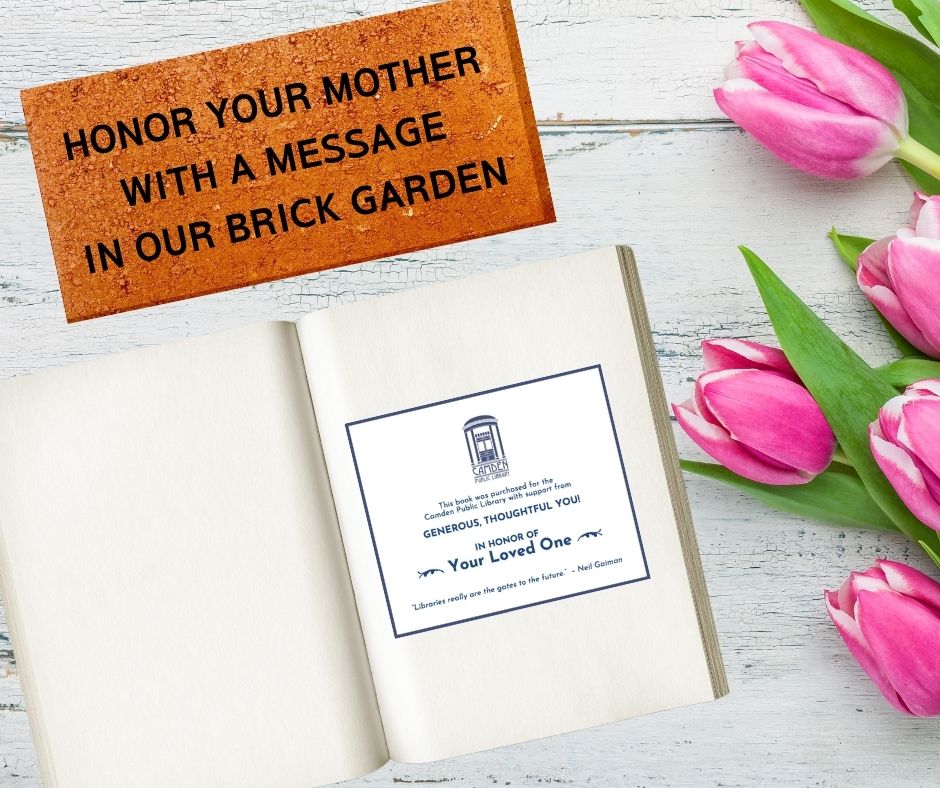 Looking for a meaningful way to honor your mom this Mother's Day? Why not help the library at the same time? Write a special message to your mother in our Brick Garden with a gift of $250. CLICK HERE TO CREATE YOUR PERSONALIZED BRICK.
You can also dedicate a bookplate in her honor with a donation to "Stock the Stacks," starting at $10. CLICK HERE TO SEE ALL OF THE OPTIONS.