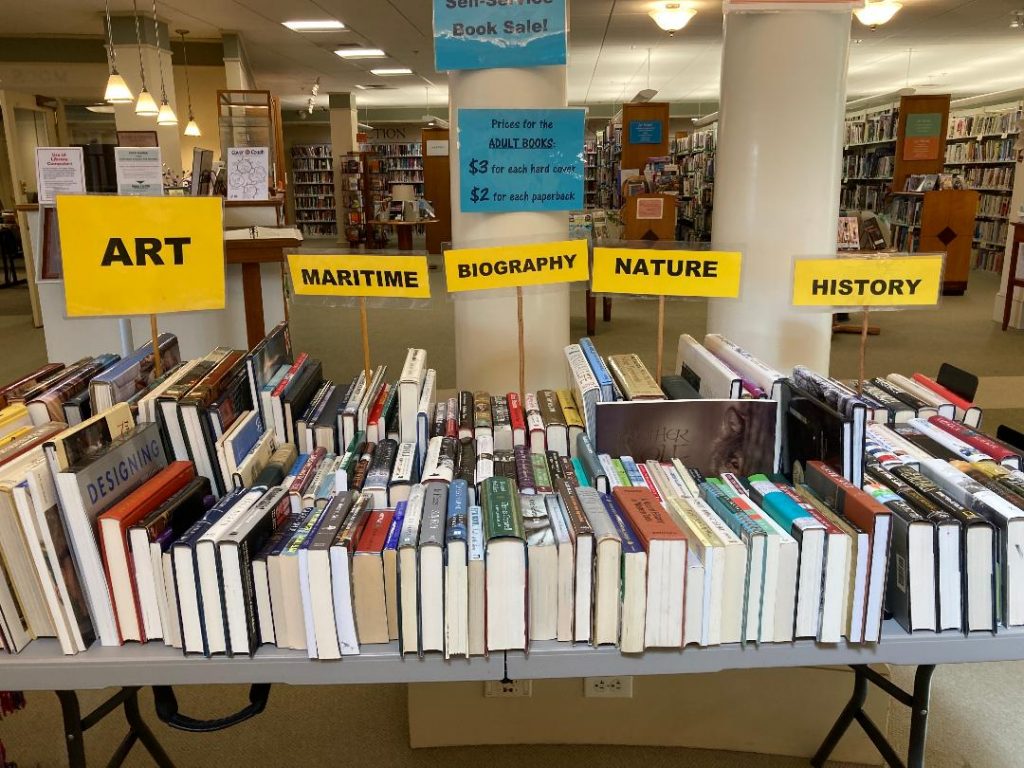 There will be a book sale in the Library's Rotunda every Monday – Saturday, from 11:00 am to 6:00 pm this spring
The selection of books subject has just been updated to include: Art, Biography, Nature, History, Maritime, and Maine and New England. We still have a wonderful selection of "Special" books that cover all sorts of subjects, and of course we have a full table of Children's books, 2 tables of adult fiction, and a great selection of DVDs. Remember that we replenish the tables nearly every day, so new books are always surfacing — shop often, you never know what you might find!
Additional books available at Booth #2 and #11 at Antiques at 10 Mechanic in downtown Camden.
Book sales are an important fundraiser for the library. Thanks for your support!