Book Sale in the Rotunda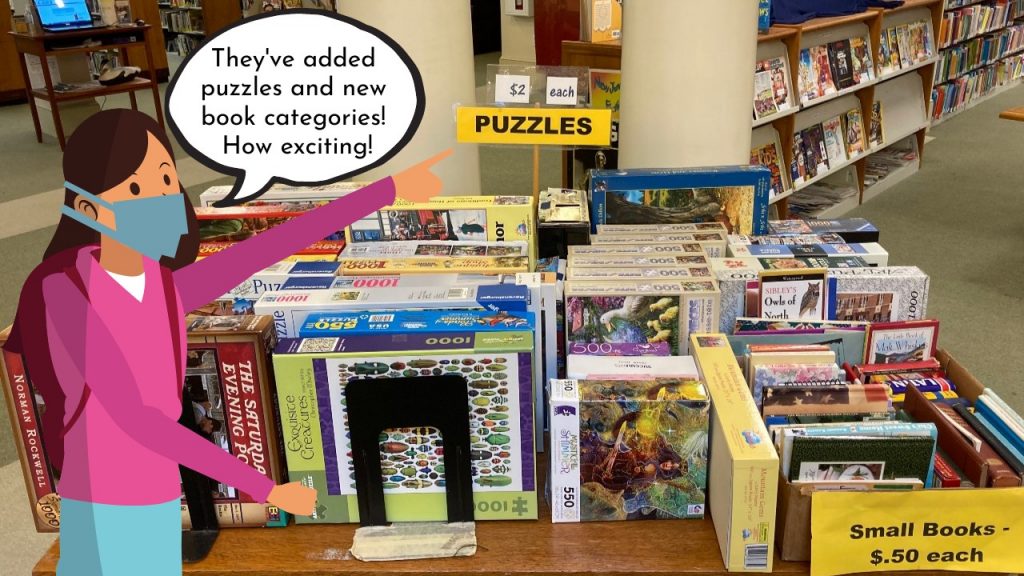 There will be a book sale in the Library's Rotunda every Monday – Saturday, from 1:00 pm to 6:00 pm through the fall! The categories of books for sale have just been swapped out to include: Art, Maine, Cookbooks, History, and Pets. We still have a huge selection of fiction books, plus we've just added puzzles ($2 each) and small books (great stocking stuffers). Be sure to also check out our DVDs, which sell for just $1.
As always, every day we put new books out to fill the gaps made by the books that are sold, so you might want to stop in more than once! Adult books (unless specially marked) are $3 for hardcovers and $2 for "trade" paperbacks . . . and we have special shelves of $1 paperbacks.
Don't miss our amazing collection of Children's Books given to us by a local dealer when she decided to get out of the "Book Business." These are beautiful books in great condition, and we will be refreshing the selection every day as books are sold. Remember, its never to early to shop for the Holidays for the young ones in your life! Children's and Young Adult books are $2 for hard cover and $1 for paper backs.
Book sales are an important fundraiser for the library, and we appreciate your support. The book sale is indoors, so please remember to bring your mask. Thanks!