Spring Book Sale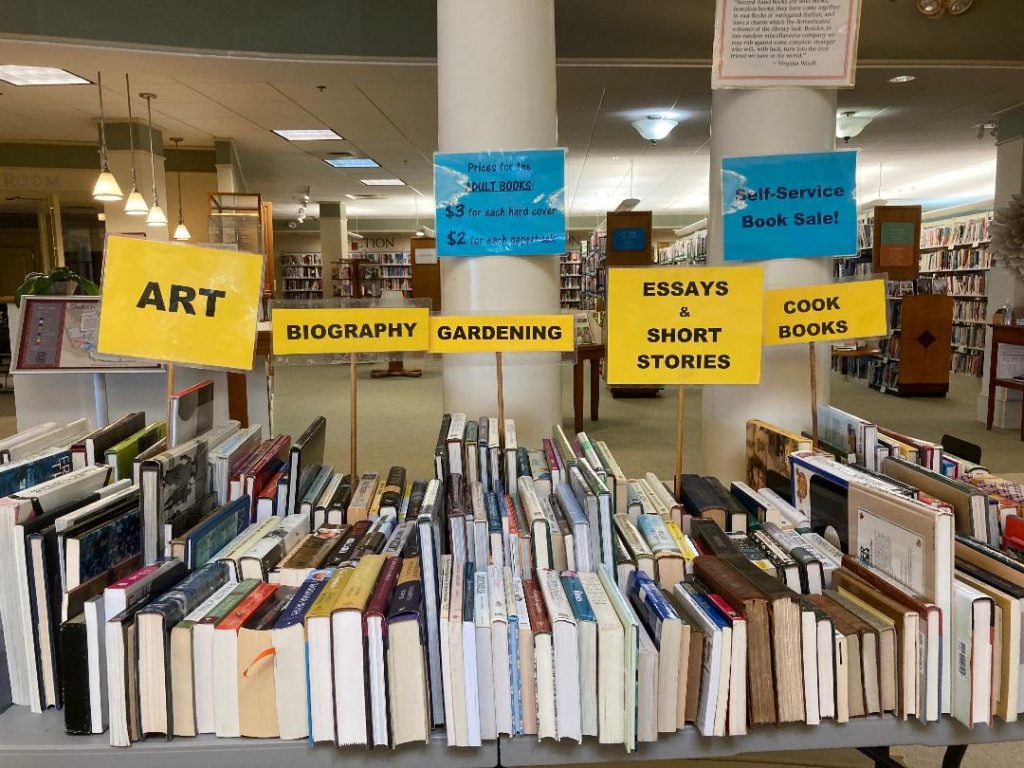 There will be a book sale in the Library's Rotunda every Monday – Saturday, from 1:00 pm to 6:00 pm in April.
We have an exciting new selection of books out at the Library's Used Book Sale in the Rotunda! This time we are featuring Art, Biography, Cook Books, Books on Gardens and Gardening, Essays and Short Stories and books about Maine and New England. We still have a wonderful selection of "Special" books that cover all sorts of subjects, and of course we have a full table of Children's books, 2 tables of adult fiction, and a great selection of DVDs. We even still have our small box of even smaller books for sale at the bargain price of 50 cents each! Remember that we replenish the tables nearly every day, so new books are always surfacing — shop often, you never know what you might find!
Additional books available at at Booth #2 and #11 at Antiques at 10 Mechanic in downtown Camden.
Book sales are an important fundraiser for the library, and we appreciate your support. The book sale is indoors, so please remember to bring your mask and maintain social distancing when browsing. Thanks!