In the Picker Room Gallery: Wm. Francis Brown — Carver of Bellamy Eagles and Nautical Folk Art
Wednesday, June 1
–
Thursday, July 28

---
During the months of June and July, a golden glow will radiate from the the Camden Public Library's Picker Room Gallery. The public is invited to enjoy a show of art by acclaimed carver William Francis Brown. The exhibit will display a sampling of Brown's award-winning folk art, with a focus on his carvings in the iconic style of 19th century carver, John Haley Bellamy of Kittery, Maine. The show will also feature some of Brown's popular Maine and New England-based nautical and folk carvings. Examples include gold leaf gilded codfish, whales, Lady Liberty, and other early American folk motifs. These classic pieces can be seen gracing New England homes and are a prominent feature on the entryways and doors of local Camden homes and businesses.
Also on display will be samples of Brown's house and place name plaques. Each piece is carved and finished entirely by hand by Brown at his shop in the Camden historic district. Many of the items will be available for sale and commissions, with a portion of the proceeds benefiting the Camden Public Library.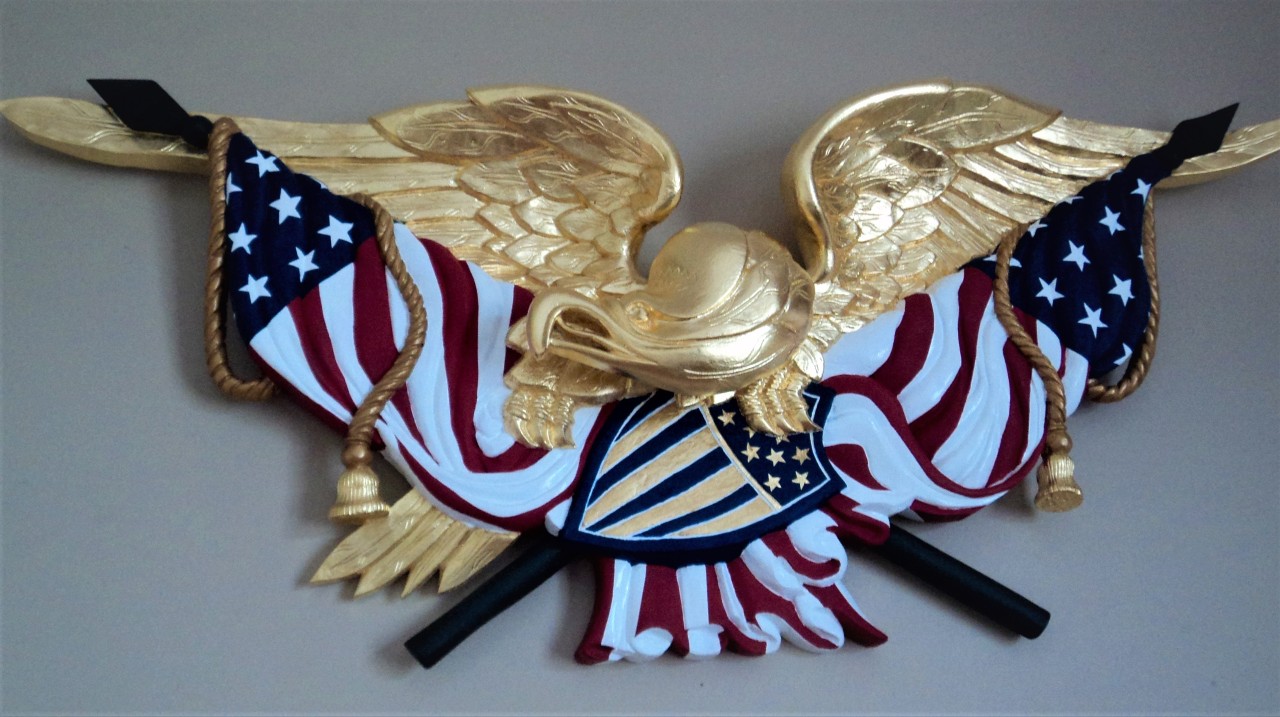 About the artist: William Francis Brown was raised on a farm in Chester County, PA, and served an apprenticeship in the shop of Winterthur curator, E. Townsend Moore. He has been learning about and making period furniture and carvings for over 35 years. His pieces have been selected for museums and historic sites, including James Madison's Montpelier and Historic Jamestown, and have been featured in Fine Woodworking, Popular Woodworking, Early American Life, and other publications. He exhibits in shows across the nation and has won numerous awards, including the coveted international 'Veneer Challenge'. Brown has been selected yearly since 2015 to the Early American Life Directory of American Craftsmen for both his furniture and his carvings.
In 2020, Brown began offering workshops in his Camden shop with a goal to bring young people (and students of all ages), who often have little opportunity to work creatively with their hands, opportunities to learn from world-class masters. Brown seeks funding from the community for scholarships, which are available for interested students. He plans to extend these opportunities to veterans as well. Learn more at Scholarship Program | Maine Coast Workshop.
In addition to working wood, Brown enjoys pickleball, classical and folk guitar, and reading about history.
Visit Maine Coast Workshop's website to learn about the 2022 Class Schedule:
mainecoastworkshop.com
See more of William Francis Brown's Carvings on his website:
www.lineandberry.com
Find William Francis Brown on Instagram: instagram.com/williamfrancisbrown