The 20th Annual Camden Winterfest on Saturday, January 28!
Saturday, January 28
@
10:00 am
–
2:00 pm
Winterfest returns on Saturday, January 28, 2023 with all the classic traditions! See below for a complete schedule: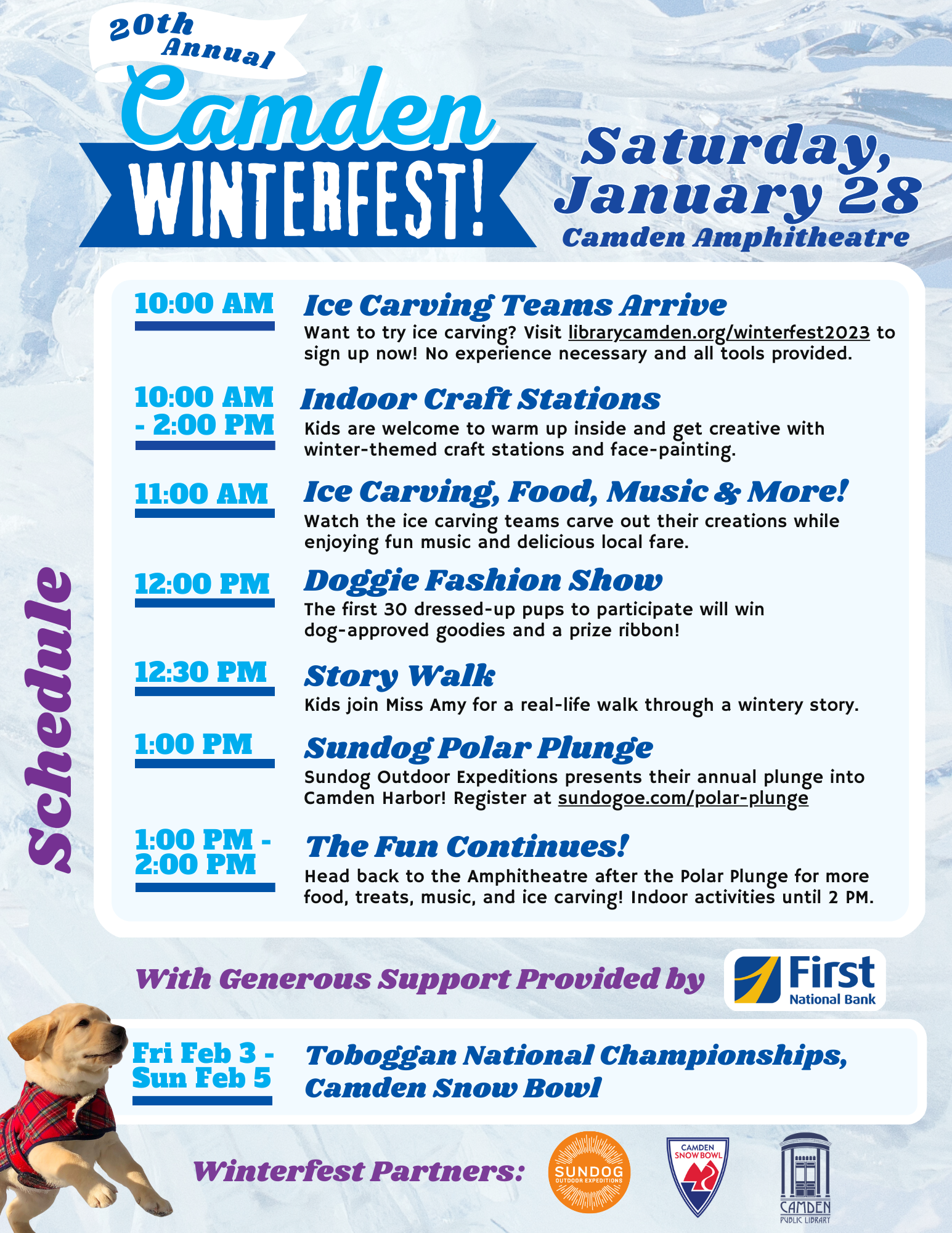 Ice carving – SIGN UP for an ice block below!
Doggy fashion show with doggone good prizes!
Sundog Polar Plunge with portable sauna!
Delicious food from local vendors!
Craft stations, face painting, and Story Walk for kids!
Music and more!
To sign up for the Sundog Polar Plunge, visit sundogoe.com/polar-plunge
THANK YOU TO THE ICE CARVING TEAMS WHO HAVE SIGNED UP! There are no more ice blocks available.
Have you ever wanted to try ice carving? Winterfest is your chance to transform a crystal-clear block of ice into a sparkling sculpture! No experience is necessary and all tools will be provided. Sign up for an ice block on your own or with a group, school, or organization. Thanks to help from First National Bank, we have reduced the price to $60/ice block for each team.
Once you've signed up, you or your group will plan out a design for your ice sculpture on paper. During Winterfest, professional ice carvers Tim Pierce and Hector Pietra-Santa will rough out the design from your 300-pound block of ice using a chainsaw. You'll then turn it into your own masterpiece with traditional ice carving hand tools.
Printed applications can also be picked up at the library.
Winterfest Partners: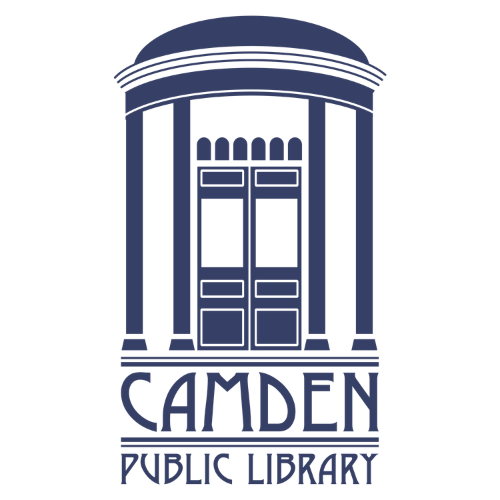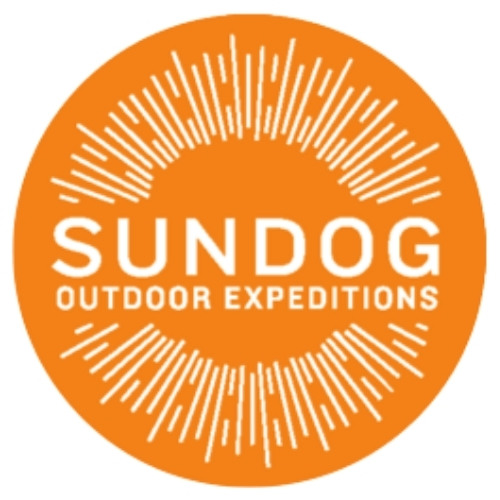 GENEROUS SUPPORT PROVIDED BY:

IN-KIND SUPPORT GENEROUSLY PROVIDED BY:
Rankin's Hardware and Building Supplies