Postponed – Tuesday Book Club
Tuesday, May 12, 2020
@
1:00 pm
–
2:00 pm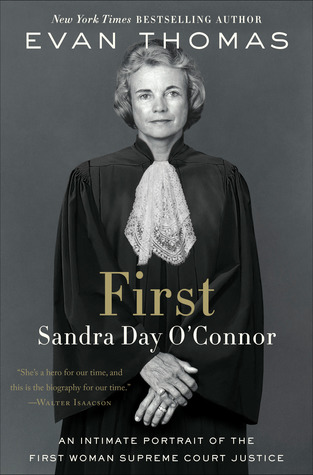 Due to the fact that the libraries have been closed during recent months, the coordinator of this group felt that it was not likely that everyone had an opportunity to get their hands on a copy to read it. The May email discussion of this book has been postponed and may be combined with the June meeting/discussion. If you have questions about upcoming books, you can check out the listings on the website calendar on second Tuesdays or contact jpierce@librarycamden.org.
---
The book for this month is First: Sandra Day O'Connor (NF) by Evan Thomas – biography of Sandra Day O'Connor, the first woman appointed to the U.S. Supreme Court and frequently the tie-breaking vote in pivotal decisions on divisive social issues.
Meets second Tuesdays of the month at 1:00 pm. New members always welcome!