Friday Film Club: Holiday Edition "The Man Who Invented Christmas"
Friday, December 17, 2021
@
4:00 pm
–
5:00 pm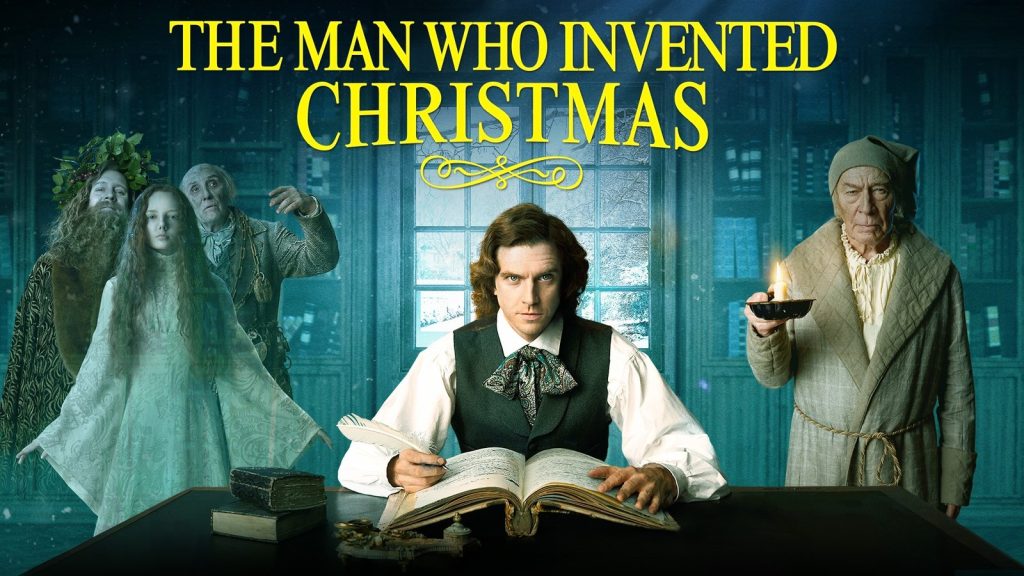 This month, the Camden Public Library's Friday Film Club gets into the spirit of the holiday season by watching and discussing the 2017 film The Man Who Invented Christmas (PG, 1hr 44 min). The group will meet on Zoom on Friday, December 17, at 4:00 pm. The film should be watched prior to the discussion. Email jpierce@librarycamden.org to request the Zoom link to attend the discussion. Details for how to view the film can be found below.
The movie depicts the magical journey that led to the creation of Ebenezer Scrooge (played by Christopher Plummer), Tiny Tim, and other classic characters from A Christmas Carol. Charles Dickens (played by Downton Abbey's Dan Stevens) mixed real life inspirations with his vivid imagination to conjure up unforgettable characters and a timeless tale, forever changing the holiday season into the celebration we know today.
Based on a true story, the film shows Dickens's struggles with career doubts and economic pressures. He saw the new book project as a quick way to redeem both his ambition and pocketbook. But in wrestling with his story and its unruly characters, Dickens undergoes a plight not unlike his famous creation, Ebenezer Scrooge. Dickens finds himself not simply composing a Christmas story, but living one as well, discovering through the process of writing a newfound gratitude for his friends, family, and life and a renewed belief in the power of giving to those in need.
The Friday Film Club meets monthly on third Fridays, and new members are always welcome. Monthly attendance is not required.
---
TRAILER CAN BE VIEWED AT: https://bleeckerstreetmedia.com/themanwhoinventedchristmas/
Watch the film for FREE on Kanopy (with your Camden Public Library card, or other participating library card) at: https://www.kanopy.com/product/man-who-invented-christmas
Watch the film on Hulu (with subscription): https://www.hulu.com/welcome
Rent the film for $3.99 on Amazon Prime: https://www.amazon.com/Man-Who-Invented-Christmas/dp/B077MFZMB3
Also available to rent on Apple TV, YouTube, Vudu, and Google Play. You can also check with the library for DVD availability.