Temporarily Suspended: "Summons" — A Poetry Reading by Linda Shepard
Sunday, March 29, 2020
@
3:00 pm
–
4:00 pm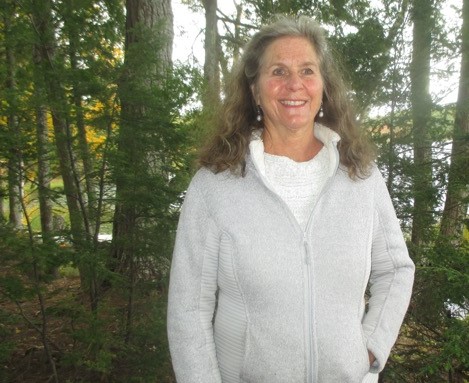 The Camden Public Library will be closed through Tuesday, March 31. We will provide the latest updates on when programs will resume and in what capacity on our website and Facebook page. Thanks.
In September of 2019, the Camden Public Library hosted a vibrant and captivating exhibit of fabric art by the very talented Linda Shepard. For her next project, Shepard shifts from quilting to the quill, so to speak. She will debut and read from her newly published book of poems: Summons.
In S
ummons,
Shepard turns her eyes and heart to the beauty and mystery of the
Seasons.
She looks to the
Lessons
learned from life's teachers: emotional challenges, relationships, and the gifts from mindfulness.
Seeking a quiet path to invite the divine,
Prayers
are the hoped for glimpse into the deeper meaning and essence of our lives.
Linda Shepard lives in a quiet rural town in Maine where she and her husband raised their daughters. Seeking to cultivate a life of service, simplicity and beauty,

she has planted beautiful gardens, played with fabric artistry, volunteered with Hospice and taught yoga for many years. Summons, her new book of poetry,

represents a tapestry of the passage of time; the cycles of personal growth and a reverent distillation of life observed.