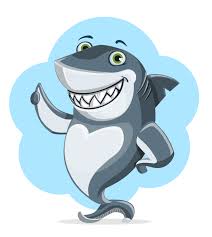 Celebrate Shark Week with shark-themed events all week!
July 23rd – Shark Face painting from 10am to 12pm, and again 2pm to 5pm.
July 26th – Shark Story hour for pre-schoolers at 10am.
July 26th – Special showing of "Shark Bait" in the Picker Room at 3pm! (animated, Rated G, running time 1 hr. 18 minutes)
July 27th – Shark Saturday storytime for all ages at 10am.