Mid-Coast Audubon Series: Seabird Conservation in Maine and Beyond
Thursday, October 20
@
6:30 pm
–
7:30 pm

---
The Mid-Coast Audubon's series of nature talks in partnership with the Camden Public Library continues in October with an in-person presentation by "Seabird" Sue Schubel. She will discuss projects related to seabird conservation in Maine and beyond. The program will be held in the library's Jean Picker Room. The presentation is free and open to all.
Audubon Seabird Institute is known for its ground-breaking work with seabird restoration, beginning with the restoration of Atlantic Puffins on Eastern Egg Rock in Maine. Using decoys and sounds to create the impression and attractive qualities of a real colony, these social attraction tools have become important in a wide variety of conservation projects. Based in Bremen, ME, the Mad River Decoys by Audubon shop uses recycled plastic to create models of many species of colonial seabirds. Learn about the decoy making process, and how social attraction tools have helped rare and endangered seabirds around the world.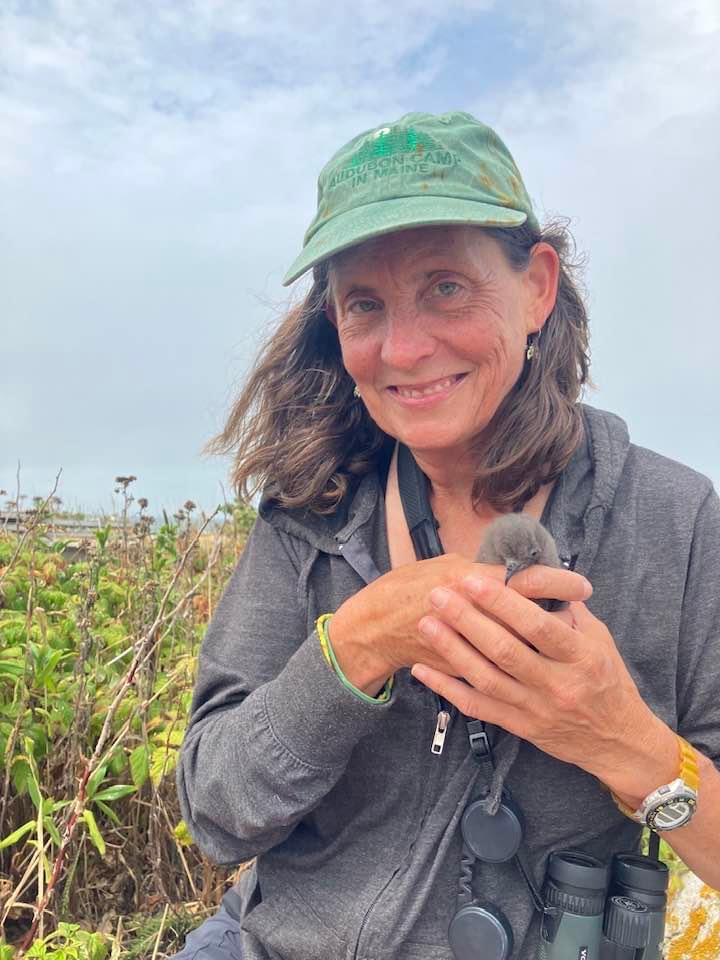 "Seabird" Sue Schubel has worked for Audubon in various capacities since 1984. Beginning as a volunteer on Matinicus Rock, she then spent 10 summer seasons and parts of more on seabird islands in Maine. She worked at the Hog Island Audubon Camp as volunteer coordinator and instructor, and from the mainland as an Outreach Educator in local schools. Currently as Assistant Sanctuary Manager Sue provides logistical support to the researchers on the seven seabird islands managed by Audubon, and helps maintain the field camps there. She is the chief painter of decoys which fly from our Maine Mad River Decoys by Audubon shop to conservation projects around the world. Sue's desire to travel and work on far-flung islands has led her to pursue avian paleontology in the Cook and Pitcairn Islands, archaeology in Micronesia, seabird restoration in the Galapagos and California, and various projects in Iceland and the Carribean. She has built sound systems to attact many species of seabirds to dozens of safe locations from Asia to Bermuda. Sue lives in a hand-built house in the woods of Maine, feeding woodland birds and her insatiable pug Pipsi Ruby Rhubarb.
---
MID-COAST AUDUBON, SERVING THE MAINE COUNTIES OF KNOX, LINCOLN, AND WALDO
Mid-Coast Audubon a chapter of Audubon, and affiliated with Maine Audubon. They cover the midcoast inland from Boothbay Harbor, west to Windsor and China, and east along the coast to Bucksport. Their mission is to promote long-term, responsible use of natural resources through informed membership, education and community awareness. Learn more at: midcoastaudubon.org.
Join us on 3rd Thursdays, September – April (except December) for more free nature talks with the Camden Public Library.