"Puddle Paintings" by Jon Byrer
Tuesday, August 2
–
Tuesday, August 30

---
The Camden Public Library welcomes back midcoast visual artist Jon Byrer for an exhibit of his signature "Puddle Paintings" in the Picker Room Gallery during the month of August. Byrer was the library's featured artist-of-the-month in July of 2020, when only online shows of art were possible in the early days of the pandemic. Byrer's new show is an opportunity for the community to see a large collection of his work in-person and discover what makes his "liquid moments of thick, swirling paint" so special.
NO paint brushes. NO touching. Puddle paintings are created by using a cup to pour numerous pools of enamel paint onto the canvas until the entire surface is covered in one glossy layer. As the puddle of paint dries, it develops a glass-like smoothness—freezing the marbled colors and lending a dream-like quality to his images.

Byrer's subjects run the gamut from landscapes to portraits to still life. "My goal is to reimagine how to create paintings of familiar scenes of Maine's magic and capture the splendor of the everyday," says Byrer.
The public is invited to meet Byrer at his artist reception on
Saturday, August 6, from 3:00 to 5:00 pm at the library.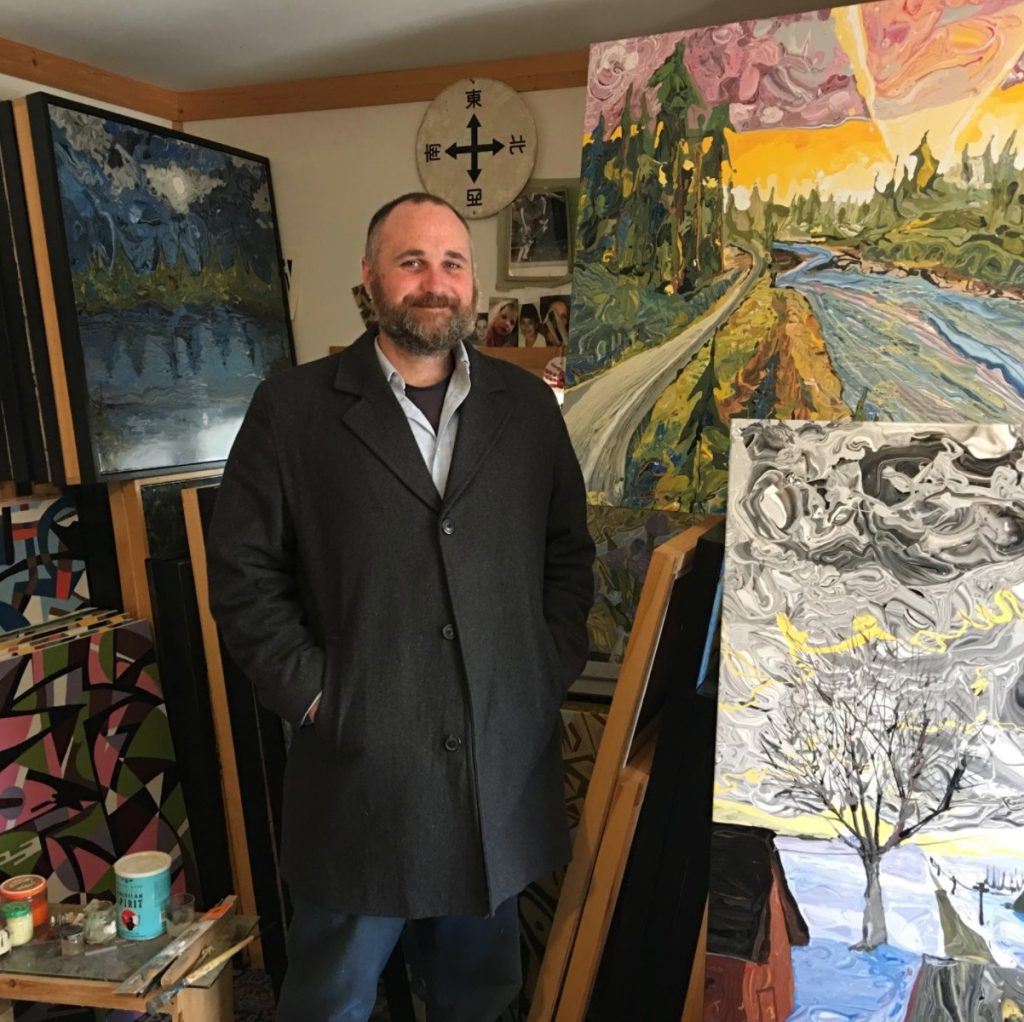 Jon Byrer graduated from the Maine College of Art where he received a degree in photography and studied fine arts. Jon creates oil paintings, experimental photography, and watercolor illustrations. He has been living and working in the midcoast area for the past 20 years.
See more of Byrer's work at JonByrer.com
Join Byrer's 37,000+ followers on Instagram at: instagram.com/jonbyrerart
Find Byrer on Facebook at: facebook.com/JonByrerArt
Email: jonathanbyrer@gmail.com
---
A portion of sales from Byrer's art show will benefit the Camden Public Library.
---