Poetry Event with Paul McFarland
Tuesday, September 27
@
6:30 pm
–
7:30 pm
The Camden Public Library welcomes writer Paul McFarland to the library's Picker Room for an evening of poetry. McFarland will be reading and discussing poetry from his book "Father's Shoes" which compiles 68 of his best poems written over the past 50 years.
ABOUT THE COLLECTION OF POETRY:
The deer hunter and brook trout fisherman will be entertained with the exploits of the poet, his grandfather, and other fictional characters who roamed the backwoods of Maine. The poet's forty years in the commercial fishing industry have provided him with experiences that have resulted in poems about adventure and tragedy in the Bering Sea and the North Atlantic. You will read of the loss of fifteen lives of the crew of the Arctic Rose in the Bering Sea, and the ill-fated trip of the Andrea Gail that was portrayed in the movie "The Perfect Storm" is put into verse in these pages.
Humor, patriotism, nostalgia, and spiritualism can also be found in abundance in McFarland's book. McFarland can bring a smile to your lips with many of his poems, but it is almost certain that some will bring a tear to your eye. This book will be one that you will keep within easy reach. The wish of the poet is that fathers and grandfathers will spend many enjoyable hours reading these verses to their sons and grandsons as his father did to him.
Copies of McFarland's book of poetry will be available for purchase at the event.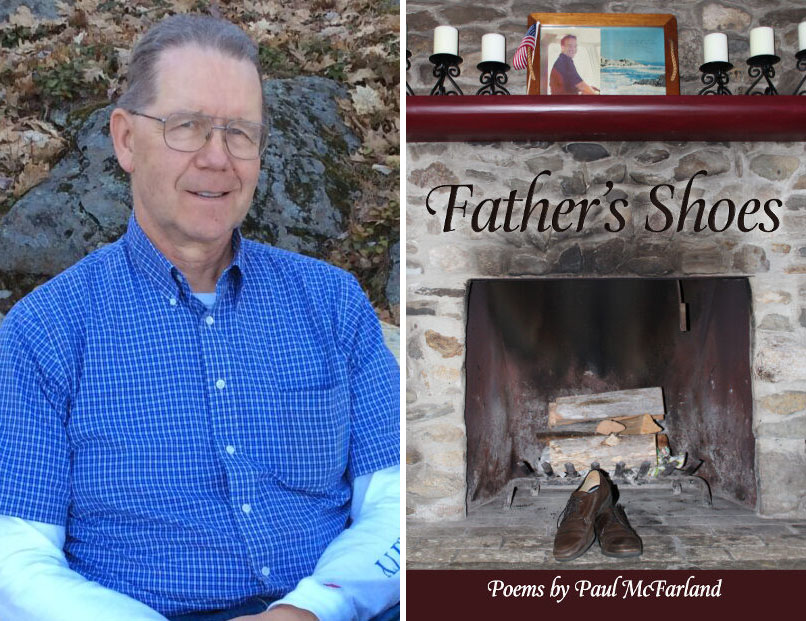 Paul McFarland is a native Mainer who grew up in a mill town in the mid-coast area. He attended the University of Maine in Orono and taught high school math for ten years in northern New Hampshire. He returned to Maine to attend to family matters and worked in the commercial fishing industry for more than forty years. He has a wife, Sheila, of fifty-four years, two sons, and five grandchildren. He plans to finish out his term on Earth in his country home in Lincolnville, writing verse and wandering the woodlands in back of his house.
---
Paul McFarland is a true storyteller, skillfully weaving words, rhythm, and rhyme to unspool the lives of his authentic Maine characters.  These ae poems to read aloud to one another on a winter's night or around a campfire, to share with children and grandchildren in hopes of passing along a love of the spoken word and the classic story.  

Kristen Lindquist