Poetry as Collaborative Expression – Quarry Hill Event
Wednesday, September 11, 2019 @ 1:30 pm

-

3:00 pm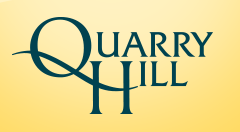 Quarry Hill and Camden Public Library invite art and poetry lovers age 50 and better to an inspiring educational event to be held on Wednesday, September 11, from 1:30 to 3:00 p.m. at Camden Public Library.
Titling his presentation "Poetry as a Collaborative Expression," local poet Robert Hake will share works that have sprung from the life of love and art that he shares with his wife, Su.Sane. The Hakes work together as the creative team Clarity; in their efforts, they strive to combine poetry and art in ways that invite people to understand the world more deeply by looking beneath the surface of things.
Admission to the event is free, but prior registration is required. Please contact Quarry Hill at 301-6116 or at qhinfo@pbmc.org.
Quarry Hill
Quarry Hill is Midcoast Maine's premier extended-care retirement community for adults age 55-plus. It is a member of the Pen Bay Medical Center family of services, which also includes Pen Bay Medical Center, Pen Bay Physicians & Associates and the Knox Center. To learn more about Quarry Hill, please call 301-6116, or visit www.quarryhill.org or www.facebook.com/QuarryHillCamdenMaine.
Related Events