Temporarily Suspended: Permaculture & Regenerative Food Systems
Tuesday, March 24, 2020
@
7:00 pm
–
8:30 pm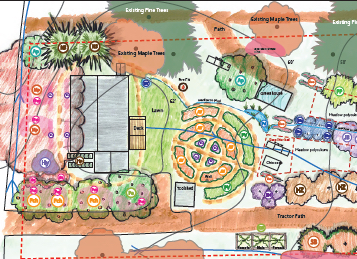 The Camden Public Library will be closed through Tuesday, March 31. We will provide the latest updates on when programs will resume and in what capacity on our website and Facebook page. Thanks.
In this presentation Rockland-based permaculture designer, teacher, and builder Jesse Watson will discuss an overview of the permaculture design process. He will highlight permaculture design principles and methods by looking at some case studies in Maine.
Watson will begin by asking: how can we grow our own food and heal ecosystems at the same time? And we will dare to imagine ecosystems designed to produce food and other useful products for all species? In this presentation Watson will discuss how to heal ecosystems, grow perennial food crops and adapt to climate change using the landscapes around us.
Watson operates Midcoast Permaculture Design (midcoastpermaculture.com), serving residential, farm and institutional clients since 2009. He teaches permaculture design certificate (PDC) courses with The Resilience Hub and MOFGA. He has served on the board of directors of PAN, the Permaculture Association of the Northeast. He was instrumental in passing a locally binding food sovereignty ordinance in his town in May 2018 and likes to envision forest gardens in every backyard with reinvigorated and interdependent home economies.