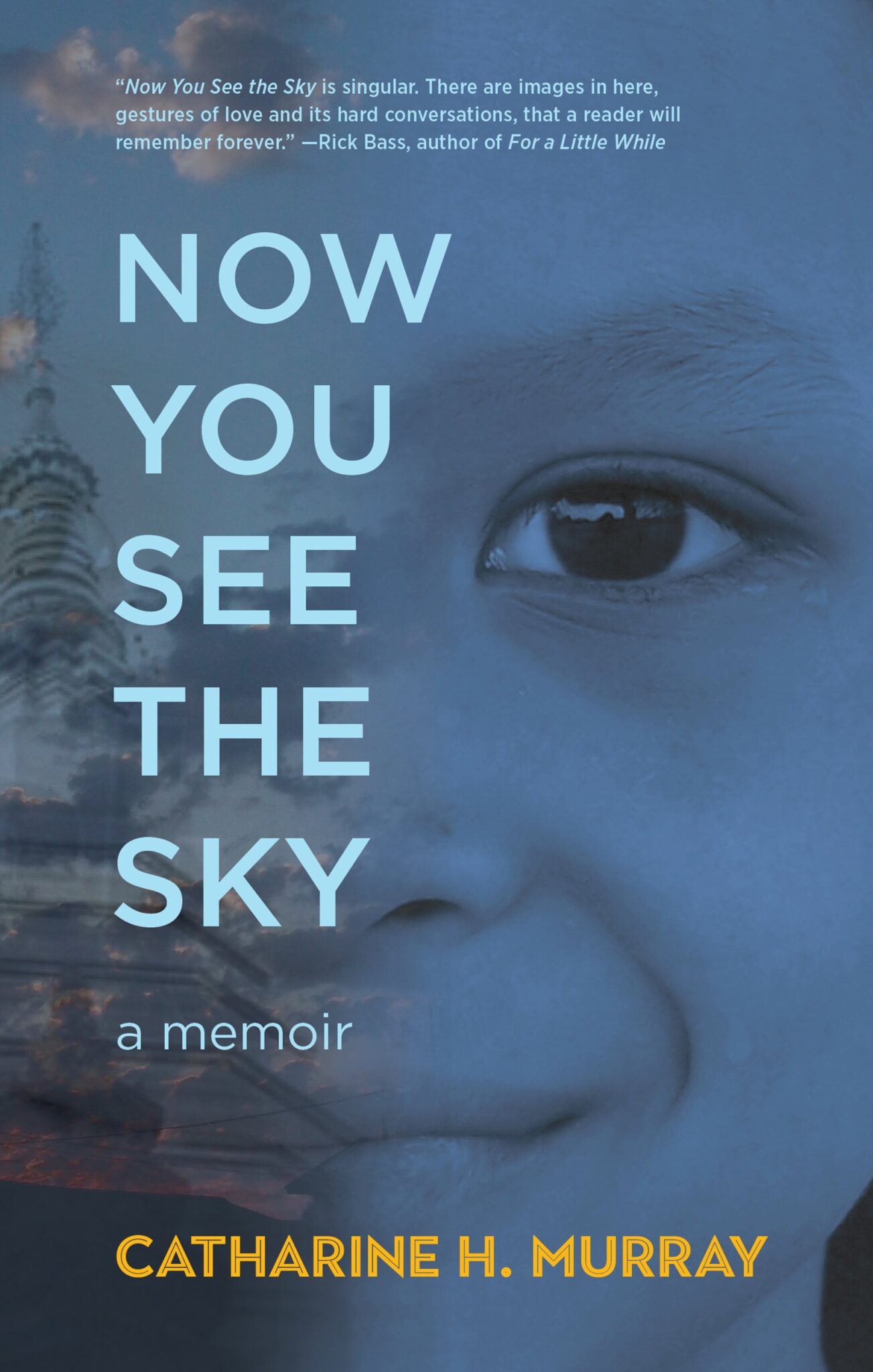 Now You See the Sky is a memoir about love, marriage, motherhood, illness, and death. After college, Catharine
H. Murray travels to a small town on the banks of the Mekong River in Thailand to work in a refugee camp and
learn about life. There she gradually outgrows the shell of her American worldview, as her interior world begins
to attune to this new one that moves with a slower rhythm and deeper calm than she ever imagined. Within a
year, she falls in love with a local man and, two years later, marries him. Together, they have three sons.
When their middle son is diagnosed with cancer at age five, the family moves from rural Thailand, to Seattle,
to Bangkok, before they settle on a remote mountaintop to battle the disease as the child slips into a decline.
Full of wisdom and honesty, Now You See the Sky allows the reader to witness the fathomless loss of a
beloved child and learn how tragedy can transform us, expand our vision, and make us more fully alive.
Copies of the book will be available for sale and signing thanks to Sherman's of Camden.
ABOUT CATHARINE MURRAY
CATHARINE H. MURRAY lives with her two sons in Portland, Maine, where she teaches English to
refugees. She has led workshops on grief writing and has read at Harvard University, Maine Medical
Center, Maine State Prison, University of New England, and the Hayes Library in Bangkok. Her previous
books include Halloween: Portraits of Fantasy and Fear and Mothering Through, a book of poems.