Midcoast Women's Moving the Needle Series — Part 3, Domestic Violence: Law & Legislation
Tuesday, October 13, 2020
@
6:30 pm
–
8:00 pm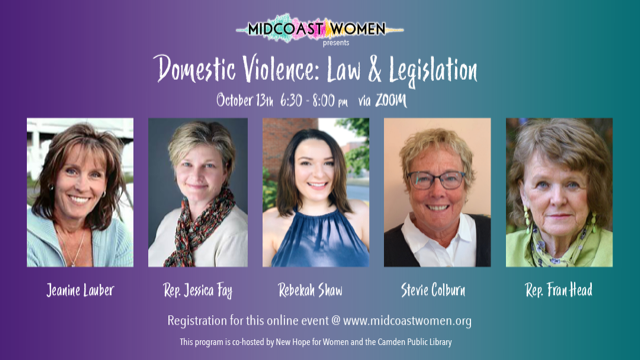 The Camden Public Library is co-sponsoring the third program in the Midcoast Women's "Moving the Needle" series. This program will be an online panel discussion about domestic violence through the lens of the law and legislation. Participants will comes away with a better understanding of domestic violence and the resources available to survivors and victims of domestic violence.
Our annual program with Midcoast Women would usually be held in the Picker Room at the library, but will instead be hosted this year on the Zoom meeting platform.
YOU CAN REGISTER TO ATTEND BY CLICKING HERE.
Moving the Needle from Pam Maus on Vimeo.