Midcoast Brass Quintet
Thursday, August 15 @ 6:30 pm

-

8:00 pm
Members of the ensemble are Peter Stuart (Waldoborro – Trumpet), Bruce Cole, (Camden/Rockport – Trumpet), Carolyn Kanicki (Rockland – Horn), Megan Kennedy (Rockland – Trombone), Doug Kennedy (Rockland – Tuba). Dustin Hamalainen (Camden – Trumpet substitute), Janet Chesebrough Clarey Deschenes (South Thomaston – Horn substitute).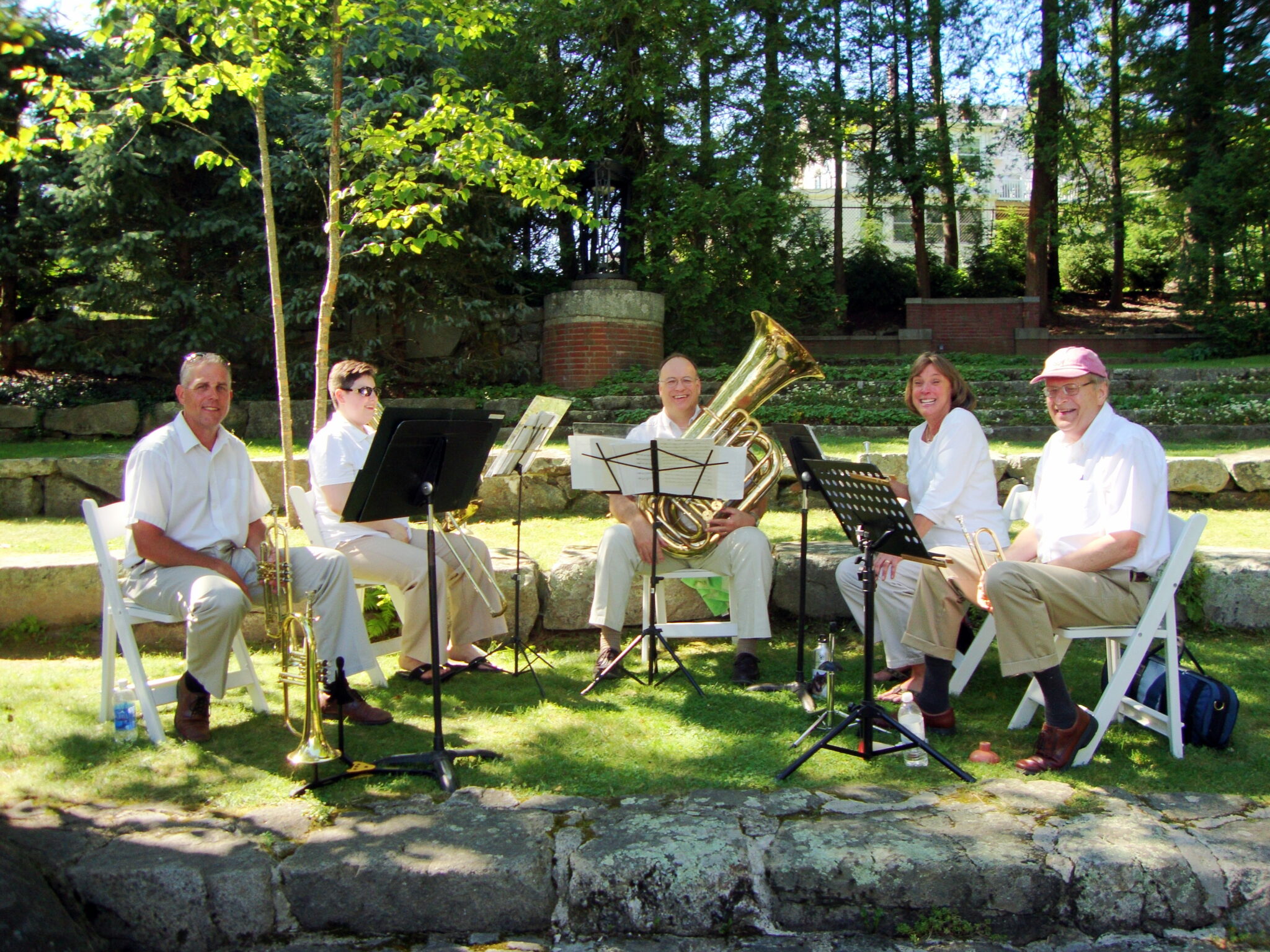 The repertoire ranges from Classical brass quintet to Modern Classical, Pop, Jazz, and a little Rock.
The mission of Midcoast Brass Quintet is to perform for our fans quality brass quintet music while enjoying the music-making process.
Related Events