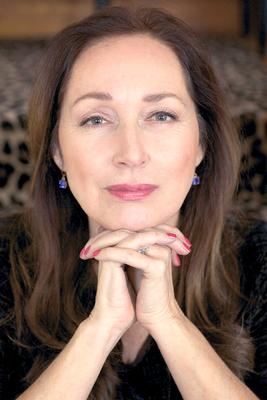 Every life holds many stories. This workshop will serve as a starting point for each participant to begin and shape a particular life story, or to begin a longer piece with the goal of a completed memoir. Through readings, prompts, and discussions, Deborah will guide participants in finding their true voice for telling their
story. On completion of the workshop, each writer will have a solid beginning, so that they may continue on their own. Both new and experienced writers welcome. Please sign up by emailing Cayla at cmiller@librarycamden.org. The cost of the workshop is $30, payable to Deborah at the time of the class. Financial assistance is available, email for details. This is not a library-sponsored event.
Deborah Joy Corey is a Canadian author who now lives in Maine. Her first novel was the critically acclaimed Losing Eddie, published in 1993. Set in rural New Brunswick, Canada, Losing Eddie is a compilation of what Corey calls "rural witnessings," things that she saw or heard growing up on a quiet, yet sometimes lawless stretch of road. Losing Eddie is narrated by a young nameless girl, remarkably capturing the voice of "the good child" who tries to make sense of the world around her.
A recipient of a number of awards and grants, Corey has also published many essays and short stories in exclusive literary magazines. Much of her work has been recorded for radio, and she is the recipient of an NPR Selected Shorts Prize.
Deborah Joy Corey was first prompted to write after reading a tattered copy of Joyce Carol Oates short stories entitled The Wheel Of Love. Recently married to a Bostonian, and waiting on her green card, Corey immediately enrolled in a writing workshop through Harvard extension school. Shortly thereafter she had her first story, Sister, published in The Agni Review, followed by the story, Drivin', in Ploughshares: Fiction Discoveries. Not long after, she founded the "Thursday Nighters," with Andre Dubus II, a literary salon that would give rise to many now successful authors.