Medicare Informational Session with United Healthcare
Tuesday, October 26, 2021
@
10:00 am
–
12:00 pm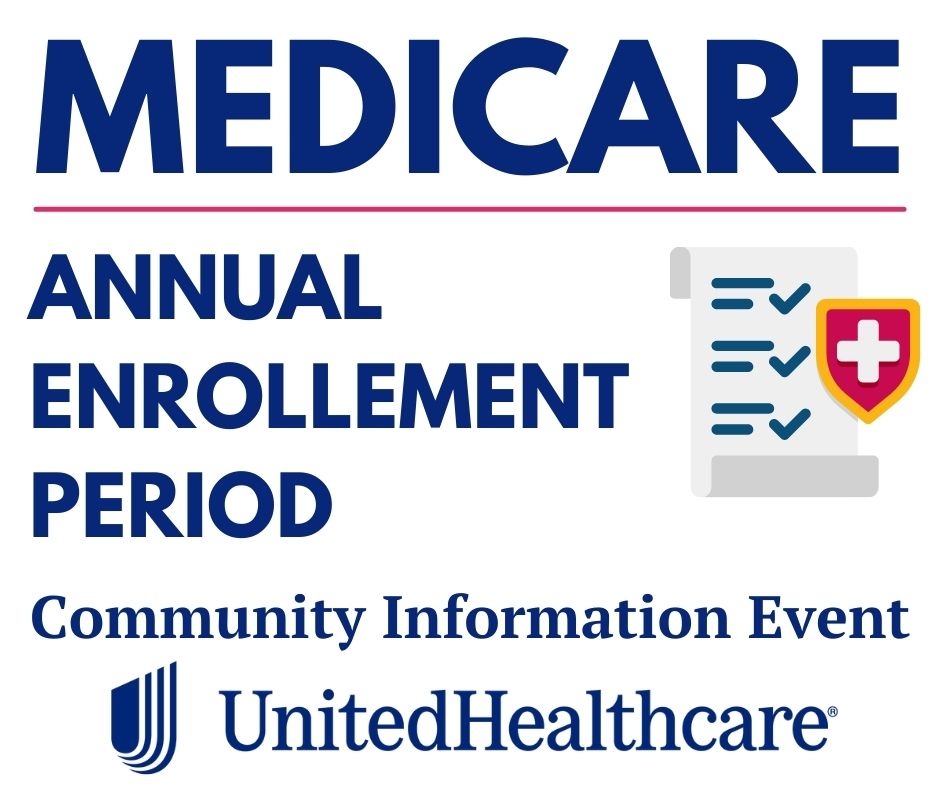 The Medicare Annual Enrollment Period is approaching! October 15 through December 7 is your opportunity to learn about Medicare plans, enroll for the first time, or change your current plan. This year we are unable to host informative meetings in the library's Picker Room, as we have done in the past. However, the library will be providing opportunities to learn about Medicare choices by providing access to virtual information talks on Zoom.
On Tuesday, October 19, and Tuesday, October 26, at 10:00 am, Linda "Lily" Filippi is hosting Zoom meetings to learn about United Healthcare Medicare Advantage plans. Filippi encourages, "Bring your questions, as my meetings are live, interactive, and fun!"
Linda "Lily" Filippi is a Medicare specialist serving Medicare beneficiaries throughout New England, with the privilege of being an Independent Career Agent with United Healthcare. She has been providing Medicare community information presentations at the Camden Public Library for several years. She can be reached by phone at 207-323-5540 or by email at filippiconsulting@gmail.com.
---
CLICK THE LINK BELOW to join the Zoom program on October 26, at 10:00 am:
https://zoom.us/j/94203487989?pwd=cnZZby9GdG9YQTlwQkxnbWxRRFRWdz09
---
The Camden Public Library does not endorse any particular insurance company or Medicare plan. We provide opportunities every fall to help our community gather information and ask questions at free, public Medicare information talks. For the full selection of talks by different agents, please see our events calendar at librarycamden.org/events, call the library at 207-236-3440, or email info@librarycamden.org.