"Mainely Power" and "Wolfe Trap": A Two-Book Event with Author Matt Cost
Tuesday, June 29, 2021
@
6:00 pm
–
7:00 pm
The library welcomes back writer Matt Cost (a.k.a. Matthew Langdon Cost) for a thrilling two-part book talk. This online event will serve as a launch for Cost's new book Wolfe Trap. The novel is the first in a new series surrounding a PI, Clay Wolfe, in the fictional coastal town of Port Essex, Maine. Another of Cost's books, Mainely Power, was selected by the Maine Humanities Council as their 2021 fiction choice for this summer's statewide reading experience called "Read ME". Cost will present both books in a lively Zoom program that is sure to get audiences excited to dive into these gripping mysteries. Email jpierce@librarycamden.org to request a Zoom link to attend.
Book Description for Wolfe Trap:
What evil lurks in Port Essex, Maine?
Clay Wolfe is a former Boston homicide detective who has left the police department to return home to Maine to care for his elderly grandfather and open a private detective agency. Haunted by being orphaned at an early age, and jaded by the corruption of the big city, Clay is happy to hit pause and investigate minor crimes.

"I want you to find the person who sold the drugs that killed my grandbaby."
When he is hired to find out who sold the drugs that killed a six-month-old baby girl, he has no idea of the evil that he is going to uncover in the underbelly of his hometown.
Wolfe Trap is a thrilling ride set in a small Maine town with rich characters and shocking plot twists that will keep the reader rapt until the final pages.
---
Book Description for Mainely Power:
Was Harold Dumphy killed to cover up something at the nuclear power plant where he was the head of security?
This is what Harold's widow asks Goff Langdon, private detective, to find out. Langdon is a laid back, slacker detective, happy with his work, friends, and way of life in the town of Brunswick, Maine. To compliment his income in small town Maine's scarce private detective market, Langdon also owns and operates a mystery bookstore named after his trusted companion, Coffee Dog.
Does Langdon stand a chance against corrupt cops, crooked politicians, greedy millionaires, radical environmentalists, and a deadly assassin named Shakespeare?
With the help of Bart, the bear of a cop; Jimmy 4 by Four, the hippie lawyer; the immigrants Jewell and Richam; and his true desire and employee, Chabal—Langdon sets out to do just that. And then he is framed for not one, but two murders, and events become very complicated.
Follow Langdon and his band of friends as they attempt to untangle the web of intrigue and return Brunswick to "the way life should be."
---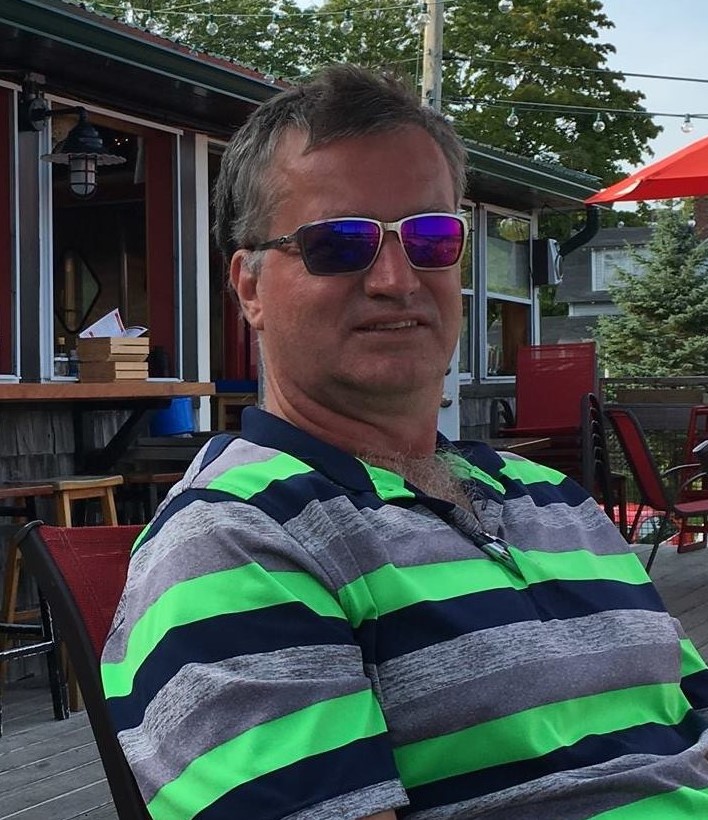 Over the years, Matt Cost has owned a video store, a mystery bookstore, and a gym. He has also taught history and coached just about every sport imaginable. Since the age of eight, his true passion has been writing. I Am Cuba: Fidel Castro and the Cuban Revolution (Encircle Publications, March 2020) was his first traditionally published novel. Mainely Power, the first of the Mainely Mysteries featuring private detective Goff Langdon, was published by Encircle in September 2020, followed by book two, Mainely Fear, and book 3, Mainely Money (March 2021). Also forthcoming from Encircle Publications are his Clay Wolfe/Port Essex Mystery series: Wolfe Trap, Mind Trap, and Mouse Trap; as well as his new historical fiction novel Love in a Time of Hate.
---