"MATING IN CAPTIVITY" AUTHOR EVENT WITH HELEN ZUMAN
Friday, September 7 @ 2:00-3:30 P.M.
When recent Harvard grad Helen Zuman moved to Zendik Farm in 1999, she was thrilled to discover that the Zendiks used go-betweens to arrange sexual assignations, or "dates," in cozy shacks just big enough for a double bed and a nightstand. Here, it seemed, she could learn an honest version of the mating dance and form a union free of "Deathculture" lies. No one spoke the truth: Arol, the Farm's matriarch, crushed any love that threatened her hold on her followers' hearts. An intimate look at a transformative cult journey, Mating in Captivity shows how stories can trap us and free us, how miracles rise out of crisis, how coercion feeds on forsaken self-trust.
Join Helen for an author talk and Q&A. She'll comment on the twelve-year process of writing the book and bringing it to readers, and offer some context for cults—what they are, why they matter, how they interact with the wider culture, how her understanding of the cult pattern has changed in the decade-plus since she first discovered it.
Books will be available for sale after the talk—and, if you'd like to experience Zendik and its aftermath from a different angle, please come to the Camden Amphitheatre Friday evening, at 6 P.M., for a performance by fellow ex-Zendiks Kyra Gordon and Gabriel Zacchai (which will also include a brief reading from Mating in Captivity).
More about the book:
"This entertaining depiction of life in a cult pits the appeal of belonging against the desire for self-determination. An enlightening read."
—Julia Scheeres, New York Times best-selling author of Jesus Land
"Zuman . . . retains her sense of agency (and humor) as she weighs Zendik's weird creed and power plays against the sense of righteousness and belonging that drew her in. Her whip-smart prose . . . conveys the squalid exuberance of Zendik's blend of idealism and fraud [in this] engrossing and offbeat story of ideological bonds that chafe―and sometimes liberate."
—Kirkus Reviews (starred review)

"Raw in perspective, this challenging memoir of religious fanaticism never adequately addresses the nagging question: Was Zuman a victim, or did she freely seek the group out because she was looking for the experiences Zendik promised to provide?"
—Library Journal

"Escape from mainstream society and delve into a mysterious cult world. . . . Helen Zuman did this for real in 1999. . . . Read about the manipulation she endured and what it taught her in this unusual, tell-all memoir."
―Chronogram
"Helen is a riveting storyteller. . . . The communities movement would benefit from many more memoirs of this caliber."
―Communities
More about Helen:
Helen Zuman is a tree-hugging dirt worshipper devoted to turning waste into food and the stinky guck of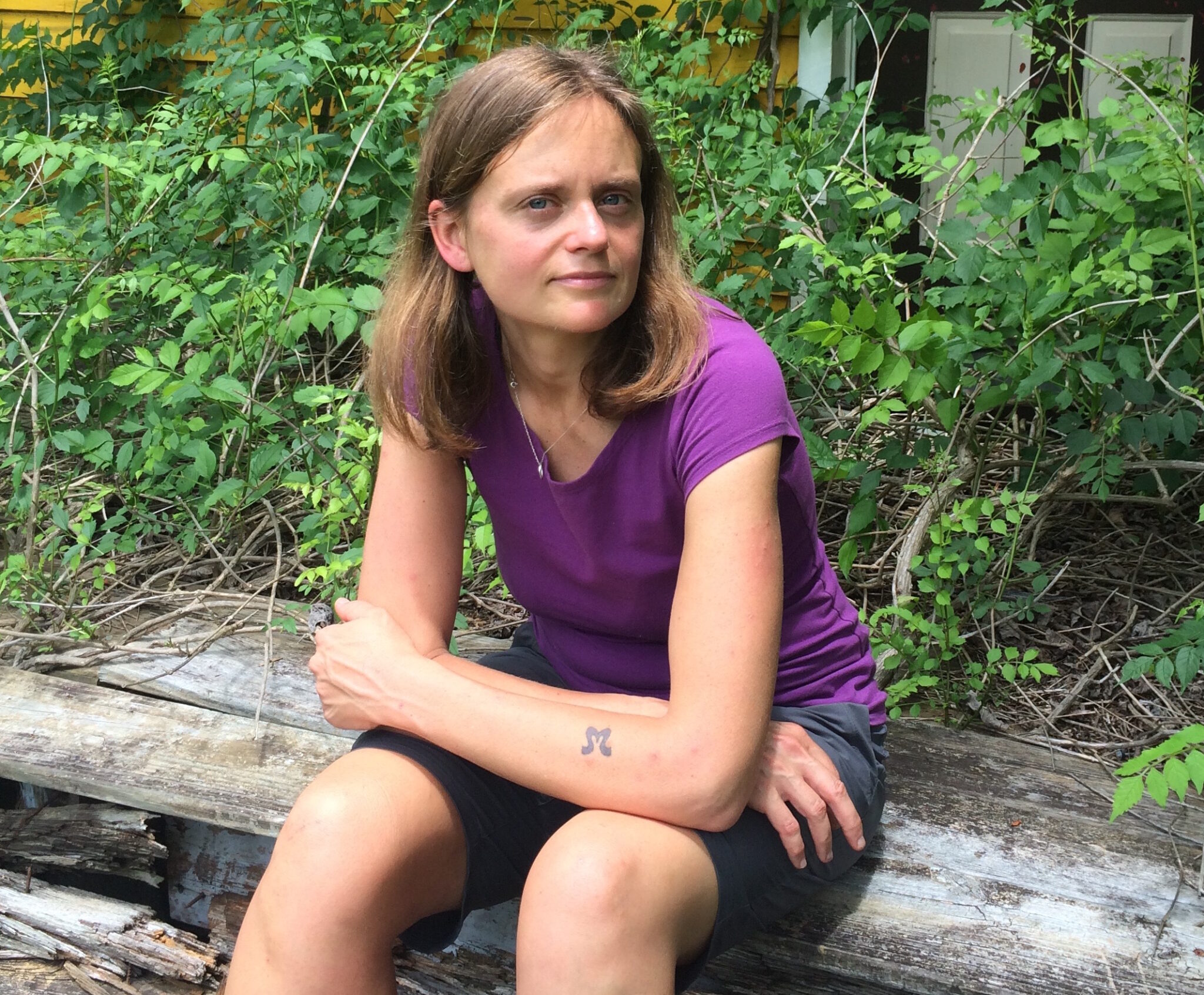 experience into fertile, fragrant prose. She holds a BA in Visual and Environmental Studies from Harvard and a Half-FA in memoir from Hunter College. Raised in Brooklyn, she lives with her husband in Beacon, NY and Black Mountain, NC. Connect with Helen at helenzuman.com.