Jumpstart January: Valentine Paper Crafts with Joelle Webber
Tuesday, January 31
@
6:00 pm
–
8:00 pm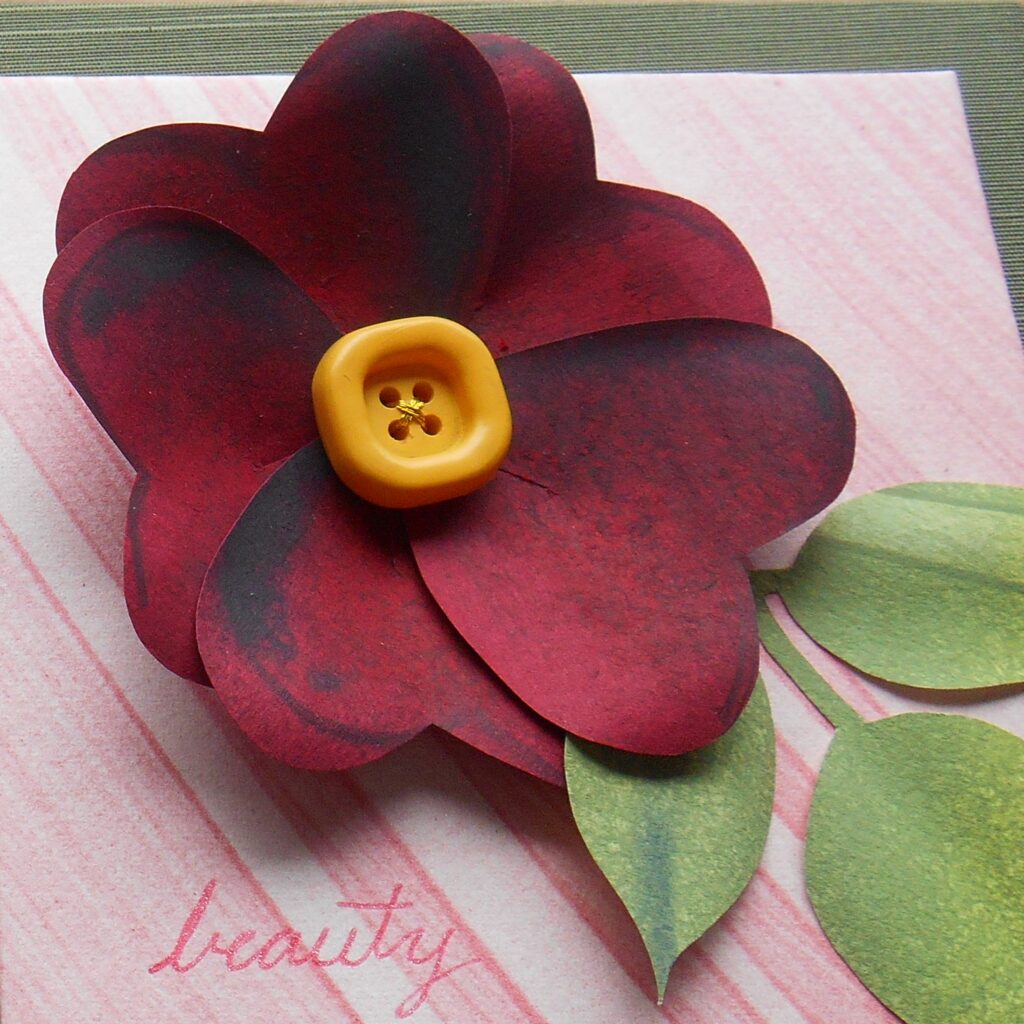 Learn how to make a sculpted paper Rugosa Rose with five heart-shaped petals, stitched with button centers. This paper flower is great for decorating gifts, cards or paper streamers.
Spots are limited and pre-registration is required! Sign up over the phone by calling the library at (207) 236-3440 or in person at the first floor circulation desk.
A $10 material fee is required at the time of sign up and all materials will be provided.
If you are participating on Zoom and would like to pick up a materials kit at the library for the $10 materials fee, please email jsagaser@librarycamden.org. To participate via Zoom, use this link: https://us02web.zoom.us/meeting/register/tZUlcOChrzguHNPycdMN-6QFjdSNFtLFQw1L
Joelle Webber, of Mermaid Bindery, combines 40 years of book arts experience to design fun community workshops all about passing on simple techniques and the joy of playing with paper.

---
Join us for more Jumpstart January programs!

Program
Date
Location
Rest Into the New Year Yoga Nidra Series, Phase 1: Rest w/ Hester Kohl Brooks
Tuesday, January 3
6 PM – 7 PM
Virtual on Zoom
Watercolor Paint-Along w/ Erica Qualey
Thursday, January 5
6 PM – 8 PM
Virtual on Zoom
Relationship Intelligence w/ Michael Shell and Rev. Gabriel Burford
Tuesday, January 10
10:30 AM – 12 PM
Picker Room at the library
Slow Stitching Mandalas w/ Robinsunne
Tuesday, January 10
6 PM – 7:30 PM
Hybrid: Picker Room & Zoom
Senior Fitness Dancing w/ Rita Swidrowski
Wednesday, January 11
2 PM – 3:30 PM
Picker Room at the library
Rest Into the New Year Yoga Nidra Series, Phase 2: Release w/ Hester Kohl Brooks
Thursday, January 12
2 PM – 3 PM
Virtual on Zoom
Learn to Make Accordion Books w/ Amy Hand
Thursday, January 12
6 PM – 7:30 PM
Hybrid: Picker Room & Zoom
Painting Morning Sun in Watercolor w/ Jaeohk Cho Keenan
Tuesday, January 17
12 PM – 3 PM
Picker Room in the library
Rest Into the New Year Yoga Nidra Series, Phase 3: Rise w/ Hester Kohl Brooks
Thursday, January 19
2 PM – 3 PM
Virtual on Zoom
Abstraction & the Landscape Painting Workshop w/ Karen Jelenfy
Sunday, January 22
1 PM – 3:30 PM
Picker Room in the library
Valentine Papercraft w/ Joelle Webber
Tuesday, January 31
6 PM – 8 PM
Hybrid: Picker Room & Zoom