Jumpstart January: Painting Morning Sun in Watercolor with Jaeohk Cho Keenan
Tuesday, January 17
@
12:00 pm
–
3:00 pm
This workshop with watercolor painter Jaeohk Cho Keenan will explore how to paint morning sun with watercolor. Techniques will be applicable to paint other kinds of light, such as sunsets as well as sun rays in the woods, etc.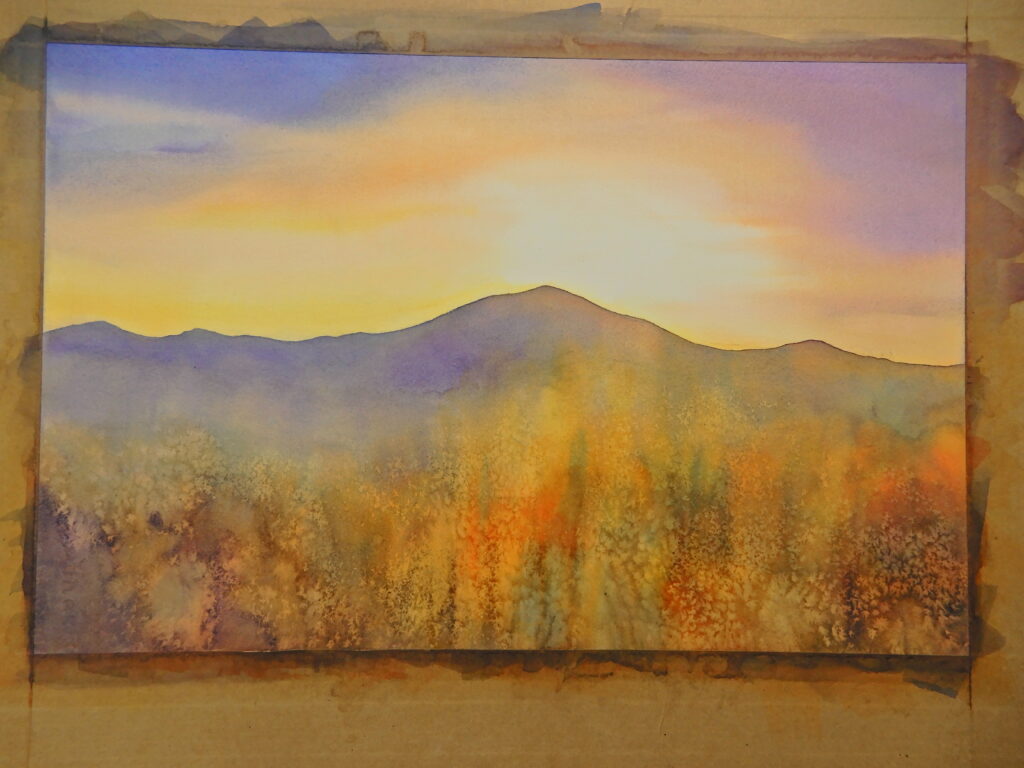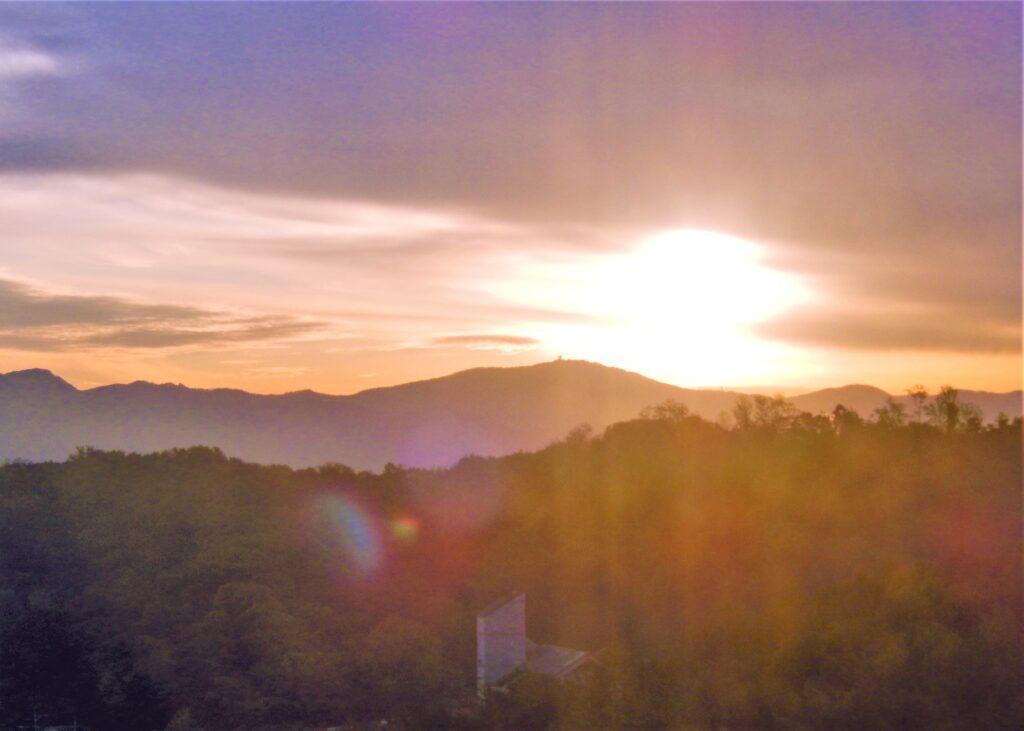 Spots are limited and pre-registration is required! Sign up in person at the first floor circulation desk over the phone by calling the library at (207) 236-3440.
A $10 material fee is required at the time of sign up and all materials will be provided.
About Jaeohk Cho Keenan:
I am a self-taught watercolor painter with books as my teachers. Painting has been a healer for my homesickness and a luxury of living. It all started with painting two or three days a year for more than ten years, until hobby turned professional. Even then, I had to stop painting, for a few years at a time, for various reasons; illness one of them. However, painting had resided in my heart always.
The best time for me to capture light and color in the surrounding nature is early morning and late afternoon, as with photographers. It just coincided with my daily living, going to school and coming back home. That time preference still continues. When there is not sufficient time to complete a painting, I do line drawings with lots of notations, including the direction of the light that caught my eyes and the mixing of the pigments to convey the colors I was attracted to in the first place. So, often my paintings get started outdoors in plein air, sometimes even sitting in the car, and completed in my studio.
I moved to the Belfast area three and a half years ago and I am still exploring and painting the scenery of Maine. Through my work, I always want others to feel the peacefulness, the beauty, and excitements that nature offers.
---
Join us for more Jumpstart January Programs!

Program
Date
Location
Rest Into the New Year Yoga Nidra Series, Phase 1: Rest w/ Hester Kohl Brooks
Tuesday, January 3
6 PM – 7 PM
Virtual on Zoom
Watercolor Paint-Along w/ Erica Qualey
Thursday, January 5
6 PM – 8 PM
Virtual on Zoom
Relationship Intelligence w/ Michael Shell and Rev. Gabriel Burford
Tuesday, January 10
10:30 AM – 12 PM
Picker Room at the library
Slow Stitching Mandalas w/ Robinsunne
Tuesday, January 10
6 PM – 7:30 PM
Hybrid: Picker Room & Zoom
Senior Fitness Dancing w/ Rita Swidrowski
Wednesday, January 11
2 PM – 3:30 PM
Picker Room at the library
Rest Into the New Year Yoga Nidra Series, Phase 2: Release w/ Hester Kohl Brooks
Thursday, January 12
2 PM – 3 PM
Virtual on Zoom
Learn to Make Accordion Books w/ Amy Hand
Thursday, January 12
6 PM – 7:30 PM
Hybrid: Picker Room & Zoom
Painting Morning Sun in Watercolor w/ Jaeohk Cho Keenan
Tuesday, January 17
12 PM – 3 PM
Picker Room in the library
Rest Into the New Year Yoga Nidra Series, Phase 3: Rise w/ Hester Kohl Brooks
Thursday, January 19
2 PM – 3 PM
Virtual on Zoom
Abstraction & the Landscape Painting Workshop w/ Karen Jelenfy
Sunday, January 22
1 PM – 3:30 PM
Picker Room in the library
Valentine Papercraft w/ Joelle Webber
Tuesday, January 31
6 PM – 8 PM
Hybrid: Picker Room & Zoom