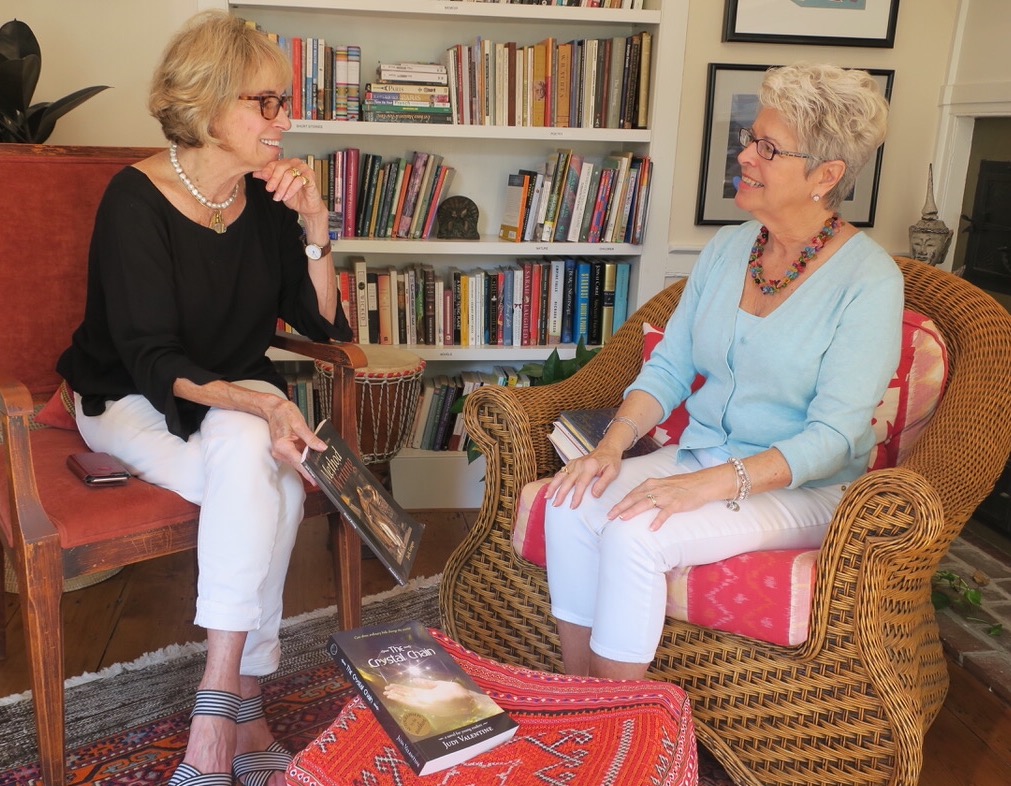 New fiction author Judi Valentine and veteran writing coach and editor Kathrin Seitz will present a motivating talk for aspiring authors.
Are you ready to become an author? If you dream about writing, are a working writer, or are searching for the next step, come hear Kathrin and Judi talk about Judi's journey from the creative spark to the culmination of her work—a published novel for young readers. Judi's book, The Crystal Chain, was published in March 2017 by Maine Authors Publishing of Thomaston, Maine.
You don't need an MFA to publish (although Kathrin has one); you need a process. Kathrin teaches a process called Method Writing, which like method acting, compels a writer to revitalize his or her work by going deeper. Method Writing builds confidence and accelerates the journey, leaving writers with a finished product, ready to publish.