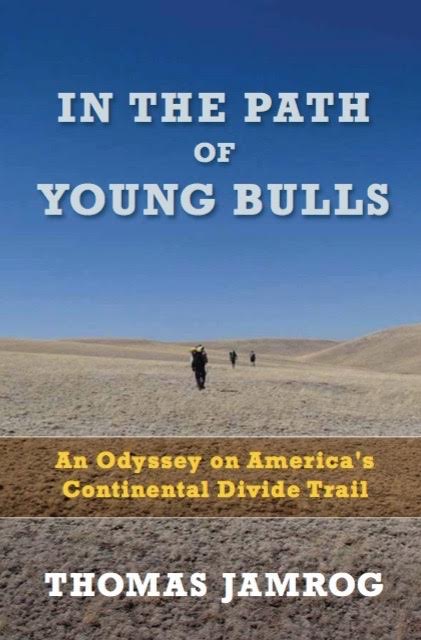 All are invited to hear Lincolnville author Tom Jamrog speak about his new book, In the Path of Young Bulls: An Odyssey on America's Continental Divide Trail, on Tuesday, Feb.27, 2018 at 6:00 PM at the Camden Public Library.

In 2013, the 63-year-old Jamrog completed a 5-month long backpacking journey over the Rocky Mountains through New Mexico, Colorado, Wyoming, and Montana. In the Path of Young Bulls is the story of that desolate, yet majestic 2,500-mile journey, an effort achieved in the company of hiking partners half his age. Tom wrote the initial manuscript of the book on an iPhone while hiking. The 267-page book features over 50 full-color photographs and also serves as a resource for section and long distance hikers for planning their own adventures.
Tom is a Maine Guide, directing wilderness-related activities through Uncle Tom's Guided Adventures, is and past president of the Maine Association of School Psychology. Tom earned the Triple Crown award from the American Long Distance Hiking Association in 2014 after completing thru-hikes of the Appalachian, Pacific Crest, and Continental Divide Trails. A book signing follows.