In the Gallery: Quilting in Coastal Maine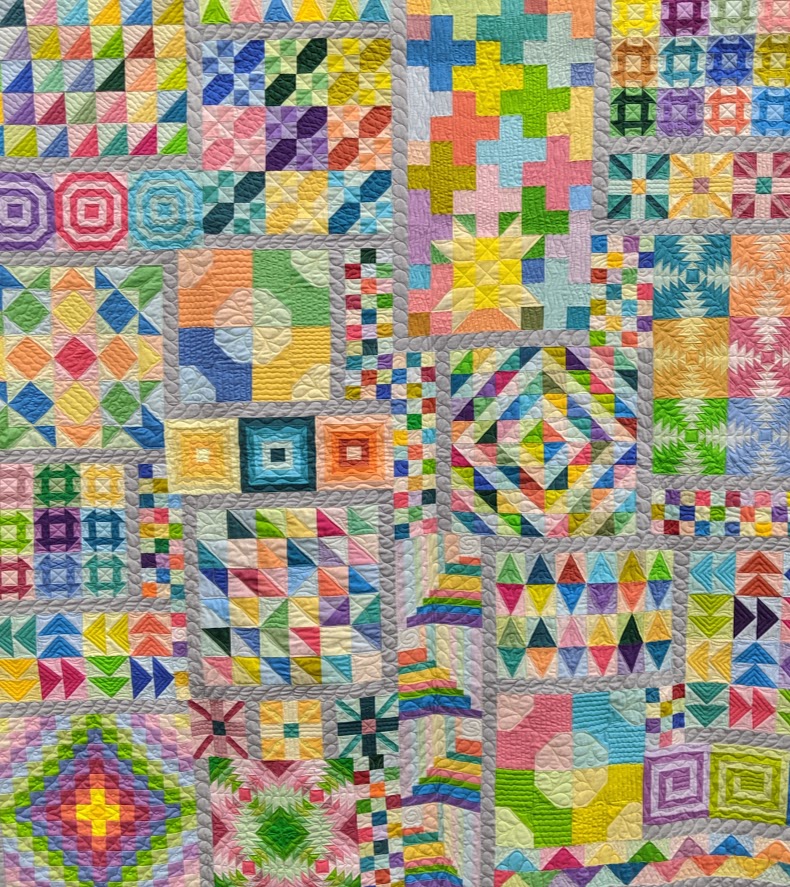 Nothing makes you feel cozy on a chilly winter day quite like a homemade quilt! During the month of February, visit the Picker Room at the Camden Public Library to view an outstanding collection of quilts and fabric art produced by the talented members of two local guilds.
Coastal Quilters of Midcoast Maine
"Many of our quilters had been meeting for years as small groups prior to moving to the Lions Club in 2004 with hopes of gathering more people from around the midcoast who were interested in all types of quilting. We are a member of the Pine Tree Quilt Guild. We meet at the Lions Club at 9:00 a.m the second Saturday of the month, September to June. Each month we have a new program and try to bring in different artists from a variety of fiber arts. Throughout the year we also hold workshops from nationally recognized quilt instructors. We hold our "Sit and Sews" on the second Wednesday of each month at the Lions Club where members can hang out for most of the day with any projects they want to work on. Additionally, we often have "Sew at Homes" on the fourth Wednesday of the month where one of our members invites others to come and bring some handwork and work together." Visit the Coastal Quilters of Midcast Maine website:https://coastalquiltersmaine1.wordpress.com/
Mt. Battie Modern Quilt Guild
"Founded in 2016 with an emphasis on modern quilts, Mt. Battie Modern Quilt Guild is open to everyone of all levels. We are affiliated with the international Modern Quilt Guild. We meet the fourth Thursday of each month September through June at 6:00 pm at the Camden Lion's Club. Meetings are informal with time spent sharing new techniques, tips, projects, and general information. We hold our "Sit 'n Sew" at 9:00 am on the second Friday of every month at the Lion's Club. Our members enjoy getting together to spend the day quilting. Learn more about the Modern Quilt Guild at: https://community.themodernquiltguild.com/guild/mt-battie-mqg
A portion of the sales of quilts and quilted art at the show will benefit the Camden Public Library and its programs.