HUGE BOOK SALE UNDER THE TENT AND IN THE SHED
Thursday, September 29, 2022
@
9:00 am
–
5:00 pm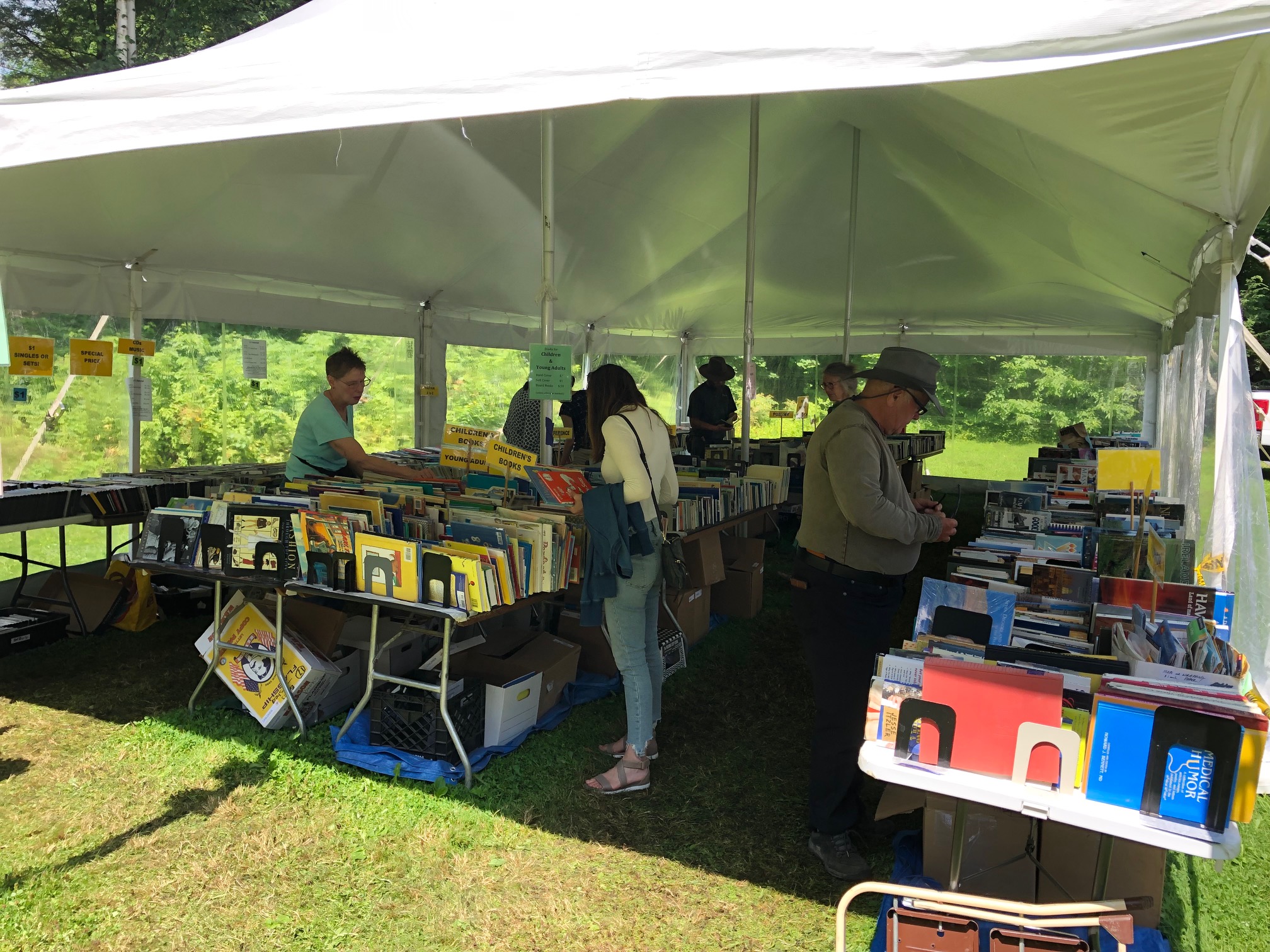 ---
We know you love book sales, and this HUGE TENT SALE is not to be missed. The used book event will run Thursday, September 29, through Sunday, October 2, and will be set up under a large tent adjacent to the Blue Door Book Shed on Atlantic Ave. The book shed and event tent can be reached via the parking lot on the left just past the Camden Amphitheatre. Ten thousand books, DVDs, CDs, and audio books will be on sale from 9:00 am to 5:00 pm, Thursday through Saturday and 9:00 am to 4:00 pm on Sunday.
On Sunday, October 2, we will have a $10 "Buy a Bag & Fill It Up" sale starting at noon.
For $10, patrons can buy an empty bag before entering the sale and fill it with any items — hardback books, paperbacks, music CDs, DVDs, and audiobooks. No need to check out afterwards — just show us your pre-purchased bag and wave goodbye!
The BIG book sales are held twice a year, run entirely by devoted volunteers, and are one of the most important and successful fundraisers for the Camden Public Library. Shoppers will find amazingly affordable prices on books of every imaginable subject matter — including bestsellers, classics, local interest, history, children's books, cookbooks, rare finds, and so much more. Clear some space on your bookshelves at home, and come discover some new favorite books at this sale!
Hardcover books will be priced at $3, trade paperbacks at $2, and mass market at $1. Children's books will range from $ .50 to $2. CDs and DVDs will only be $1. Special books and sets will be priced a little higher.
---
The book sale is being held alongside another notable event to benefit the library. The Harbor Arts & Books Fair will take place October 1 & 2, 2022. The event will feature diverse and talented vendors or arts, crafts, jewelry, and more set up on the historic grounds surrounding the Camden Public Library and overlooking beautiful Camden Harbor. Read more about it at: librarycamden.org/hab2022.