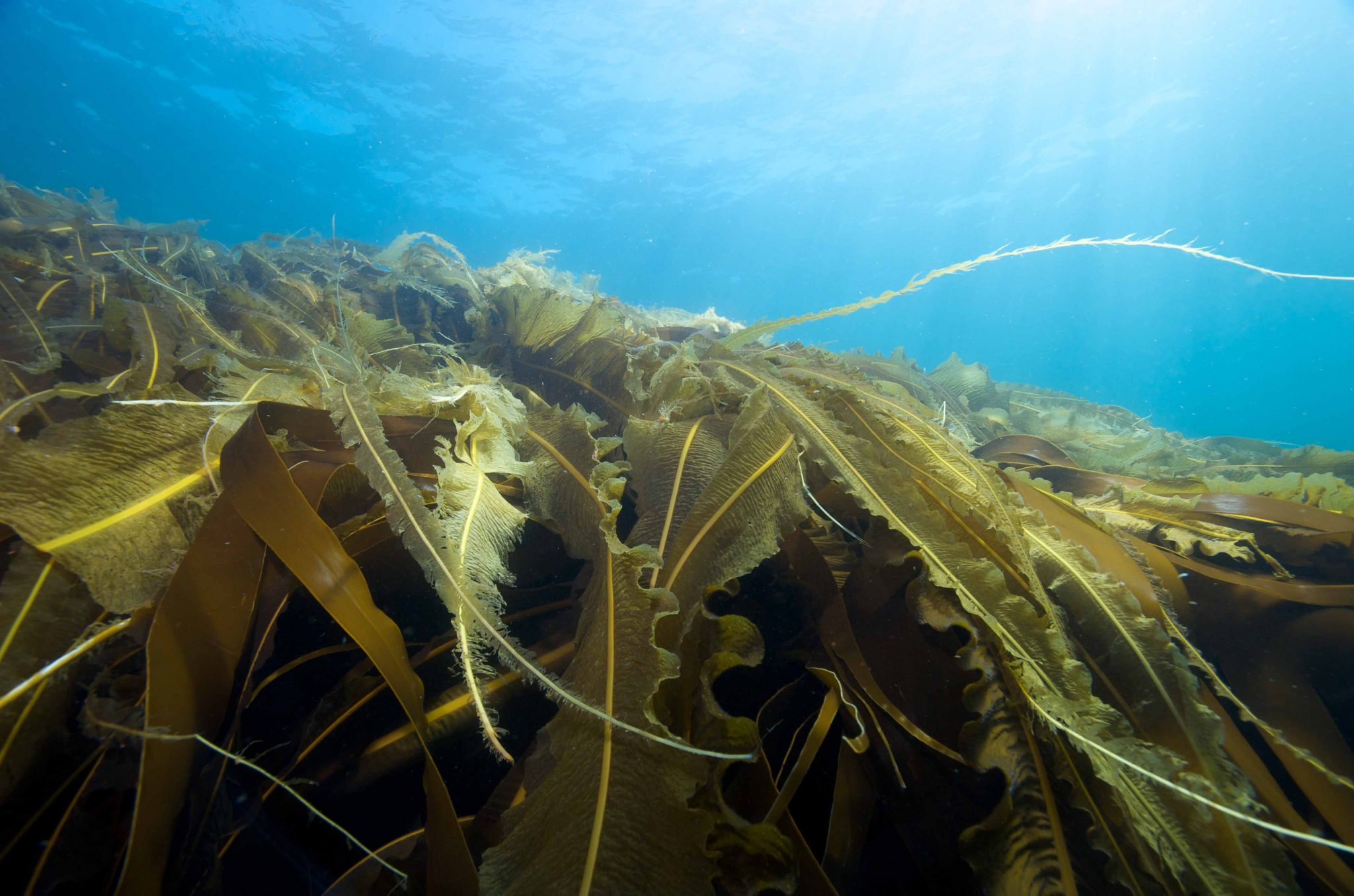 How a warmer Gulf and shifting fisheries have changed Maine's coastal ecosystems
The Gulf of Maine has undergone substantial change in the last quarter century. Lobster landings are at an all-time high, a booming urchin fishery went bust, and summertime water temperatures have increased steadily. With support from Maine Sea Grant, researchers at Bigelow Laboratory for Ocean Sciences have been tracking these shifting ecosystems across the state. Dr. Thew Suskiewicz, a postdoctoral scientist at Bigelow, will highlight these changes, discuss how these shifts alter how our coastal ecosystem's function, and hopefully provide some insight into where Maine's rocky coastlines are headed.
About the speaker:
Dr. Thew Suskiewicz joined Bigelow Laboratory in 2017 as a postdoctoral scientist. He recently earned a Ph.D. in oceanography from Université Laval in Quebec, Canada, and has a Masters degree in marine biology from Moss Landing Marine Laboratories in California. Dr. Suskiewicz has extensive scientific SCUBA diving experience on both coasts of the United States and has regularly dived at dozens of sites along the Maine coast from York to Machias since 2004 when he worked as a research technician at UMaine's Darling Marine Center. He continues that research today as a postdoc at Bigelow Laboratory, with UMaine co-investigators. The winner of the 2016 Western Society of Naturalists Student Award, Dr. Suskiewicz and his efforts have been highlighted in Smithsonian Magazine, New York Times, and Cruising World, among other publications.
Part of Maritime Month 2019