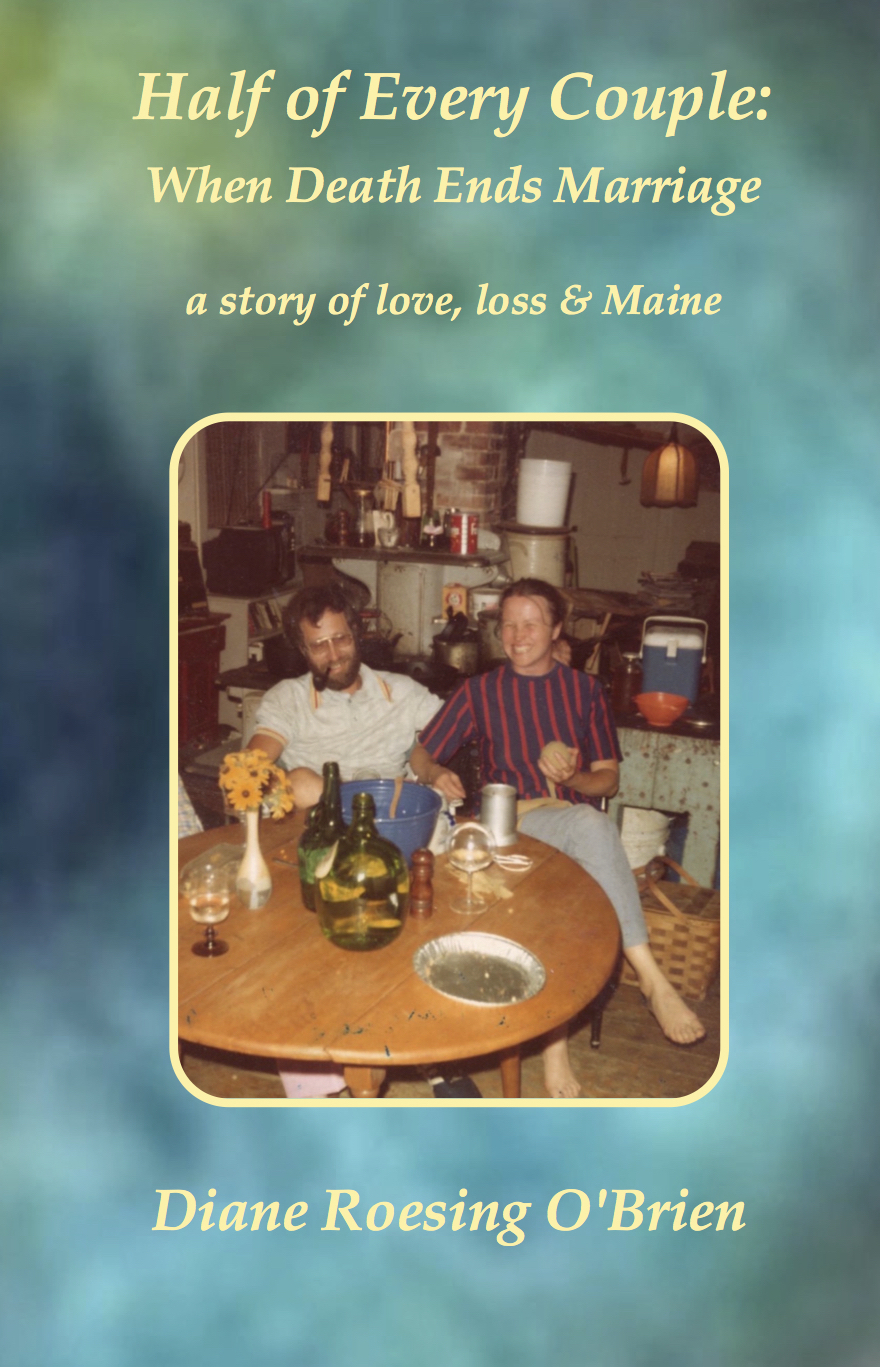 Half of Every Couple
"Walking the dog alone on Ducktrap Road this morning, and we're 30
years old again. He's coming up the road with his cow, leading her
home by her horns, after a wild chase through our woods to
Tanglewood Corner, she with her udder flying and he cursing at the
top of his lungs right behind her. Now the two of them are doing the
walk of shame, all the way home. . . . ."
Diane O'Brien will talk about her new book, Half of Every Couple: When
Death Ends Marriage, at the Library Tuesday, May 14, at 7 p.m.
As much the story of a marriage – Wally and Diane were married nearly
46 years – as the first year of widowhood, the book is firmly set in
Lincolnville where their marriage played out in the same house where
they started. The 52 essays in the book are a year's worth of her weekly
PenBayPilot.com column, This Week in Lincolnville.
She says now that she felt guilty pouring out her grief onto readers that
probably would prefer hearing about the goings on in their town. But
instead people began urging her to keep writing about it, as if by living
vicariously through this experience they could see how it would be for
them when their turn came.
In addition to reading some excerpts, she'll explore her thoughts behind
the sometimes very personal revelations displayed in these essays, as
well as the challenges of self-publishing. The book is available as both a
print version and an ebook.