Gazebones Concert in the Amphitheatre
Friday, August 9 @ 1:30 pm

-

2:30 pm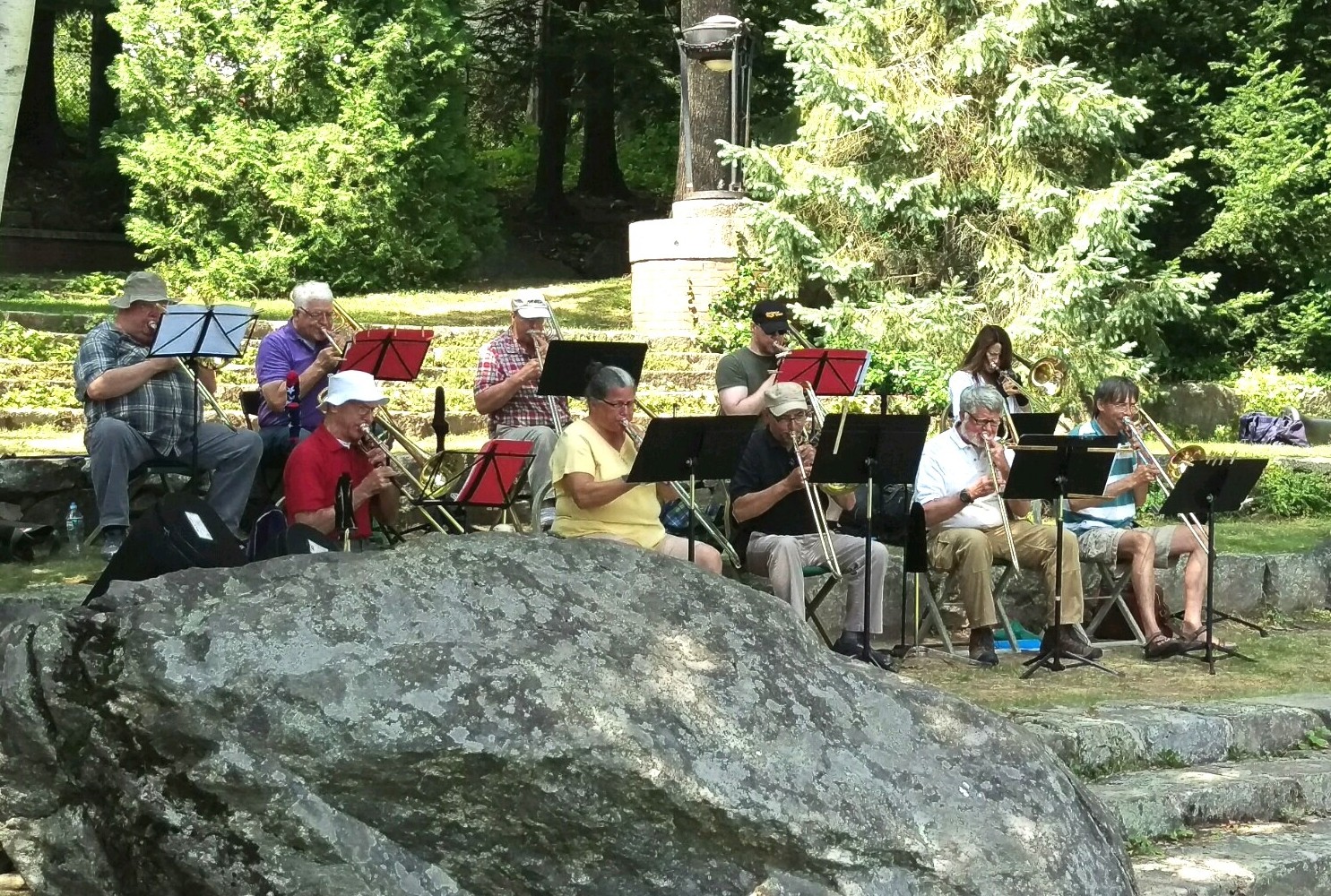 A nine-member trombone ensemble from Massachusetts, the Gazebones, will play an informal recital in the Amphitheatre on Friday afternoon, Aug. 9, at 1:30 pm. Named for the venue of their first performance twenty years ago, the Gazebones meet weekly to play trombone ensemble music and transcriptions.
Performances include unique renditions of popular songs and jazz favorites, marches, and rags, and a wide variety of transcriptions of orchestral, choral, band, and early music selections.
Among the transcriptions are Haydn's Achieved is the Glorious Work, Brahms' How Lovely is Thy Dwelling Place, Mussorgsky's Pictures at an Exhibition, Gesualodo's Morro Lasso, and Orlando di Lasso songs including Bonjour Mon Coeur, Mon Coeur Recommande a Vous, and Matona Mia Cara. Among traditional folk songs are Shenandoah, Air from County Derry, and Vaughan Williams' Bushes and Briars. Music actually written for trombones includes Jacob's Trombone Octet, Ewazen's Great Lakes Suite", and Lotzenhiser's Trombumba.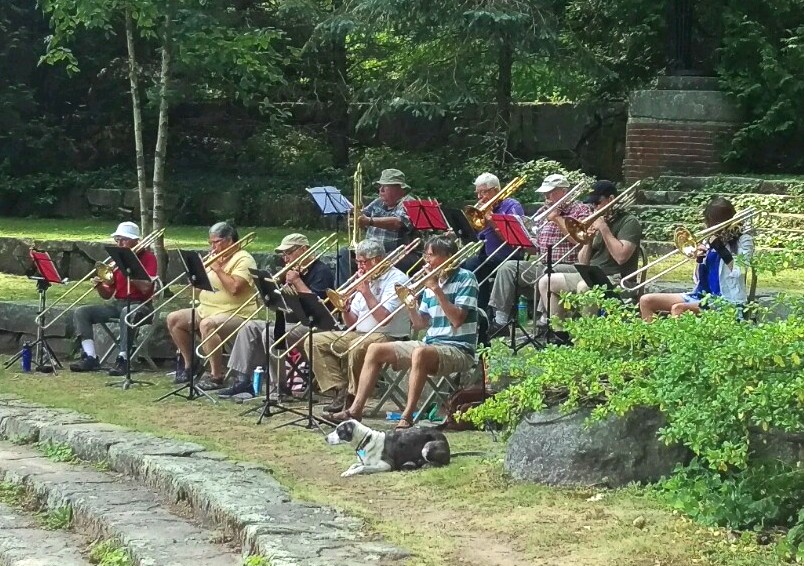 Related Events