Camden Garden Club 2022 Winter Horticulture Series: Monarchs, Milkweed, and Migration
Tuesday, February 15, 2022
@
9:30 am
–
10:00 am

---
Join us this winter for a fascinating five-part series of free horticulture talks, presented by the Camden Garden Club and the Camden Public Library. Programs will be held via Zoom on Tuesdays at 9:30 am, January 25 – February 22, 2022. The FULL list of programs can be found by scrolling down to the bottom of this page.
The program on February 15, "Monarchs, Milkweed and Migration" is presented by Cyrene Slegona. Slegona will discuss the mysteries of the North American migration of Monarch butterflies and what they need to survive as a species. She will describe the life cycle and behaviors of each metamorphic stage, review current and future research, and explain the risks predators and disease pose to Monarchs. Slegona will address what we can do to help save these beautiful butterflies for future generations, discussing the importance of native Maine milkweeds and suggesting pollinator-friendly gardening ideas. There also will be an opportunity to ask questions.
CLICK BELOW TO REGISTER TO RECEIVE THE ZOOM LINK TO ATTEND THIS PROGRAM:
https://us02web.zoom.us/webinar/register/WN_w-puWPpSTzWBwkemGM9dMA
A resident of Belfast, Cyrene Slegona has studied Monarch butterflies since she was 12. She is a member of the Maine Entomological Society, and she has had the privilege of visiting Monarch overwintering sites in Mexico. As an elementary and middle school teacher, she presented yearly Monarch research projects to children. She continues to rear, release, and tag Monarchs every summer.
About the Camden Garden Club: More than a century after its founding in 1915, the objective of the women and men of the Camden Garden Club is to cultivate the art of gardening to its fullest sense; to develop and preserve beauty in and around Camden; and to promote civic improvements, education, and conservation of natural resources. The Camden Garden Club is the oldest garden club in Maine, and its annual Garden Tour has become so popular that many tourists plan their vacations around it. The Camden Garden Club is a member of the Garden Club Federation of Maine and National Garden Clubs, Inc.
New members are always welcome! Find out more by visiting their website: camdengardenclub.org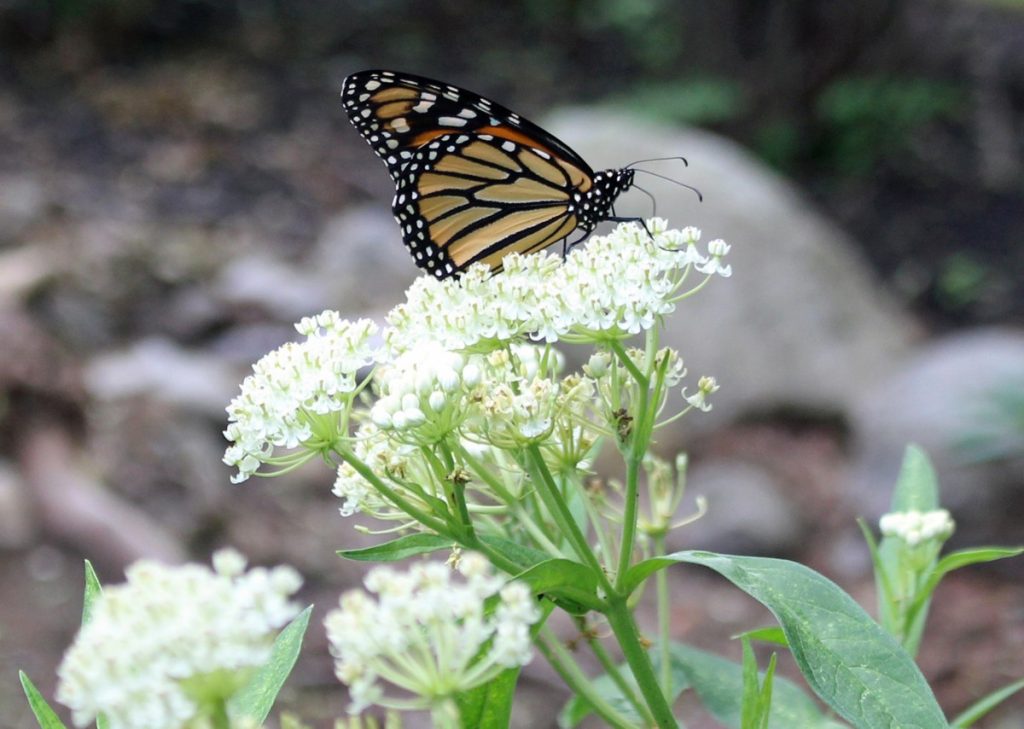 We hope you'll join us for other program in the Camden Garden Club Winter Horticulture Series:
January 25, at 9:30 AM: "Birds, Bugs & Botanicals – Nature Photography," presented by Stacey Keefer. Learn more and register at: https://us02web.zoom.us/webinar/register/WN_QuP2-mrkTSCHeN9z9ohMEw
February 1, at 9:30 AM: "Foraging – My Favorite Wild Edibles," presented by Tom Seymour. Learn more and register at: https://us02web.zoom.us/webinar/register/WN_WGVtPc16SDiNaG8FsFLDng
February 8, at 9:30 AM: "A Virtual Walk Through Camden," presented by Dave Jackson and Amy Rollins. Learn more and register at: https://us02web.zoom.us/webinar/register/WN_UfWuUknxTFa4MymrjpZ1cA
February 15, at 9:30 AM: "Monarchs, Milkweed and Migration" presented by Cyrene Slegona. Learn more and register at: https://us02web.zoom.us/webinar/register/WN_w-puWPpSTzWBwkemGM9dMA
February 22, at 9:30 AM: "Lasagna Gardening for the Home Gardener" presented by Liz Stanley. Learn more and register at: https://us02web.zoom.us/webinar/register/WN_uEQrhkTIT7akcMKy10LYxA