Camden Garden Club 2022 Winter Horticulture Series: Lasagna Gardening for the Home Gardener
Tuesday, February 22, 2022
@
9:30 am
–
10:30 am
---
Join us this winter for a fascinating five-part series of free horticulture talks, presented by the Camden Garden Club and the Camden Public Library. Programs will be held via Zoom on Tuesdays at 9:30 am, January 25 – February 22, 2022. The FULL list of programs can be found by scrolling down to the bottom of this page.
The program on February 22, "Lasagna Gardening for the Home Gardener," is presented by Liz Stanley. Lasagna gardening or sheet mulching is a technique that's been used around the world for generations. It's an easy way to transform part of a lawn or waste space into a new vegetable or perennial bed by layering and recycling readily available materials. After letting the area rest, the layers break down, building a growing medium of organic matter that improves the soil substrate's quality. In this presentation, you'll see some examples of lasagna gardens, what kinds of "recipes" were used, and which plants thrive in this environment.
CLICK BELOW TO REGISTER TO RECEIVE THE ZOOM LINK TO ATTEND THIS PROGRAM:
https://us02web.zoom.us/webinar/register/WN_uEQrhkTIT7akcMKy10LYxA
---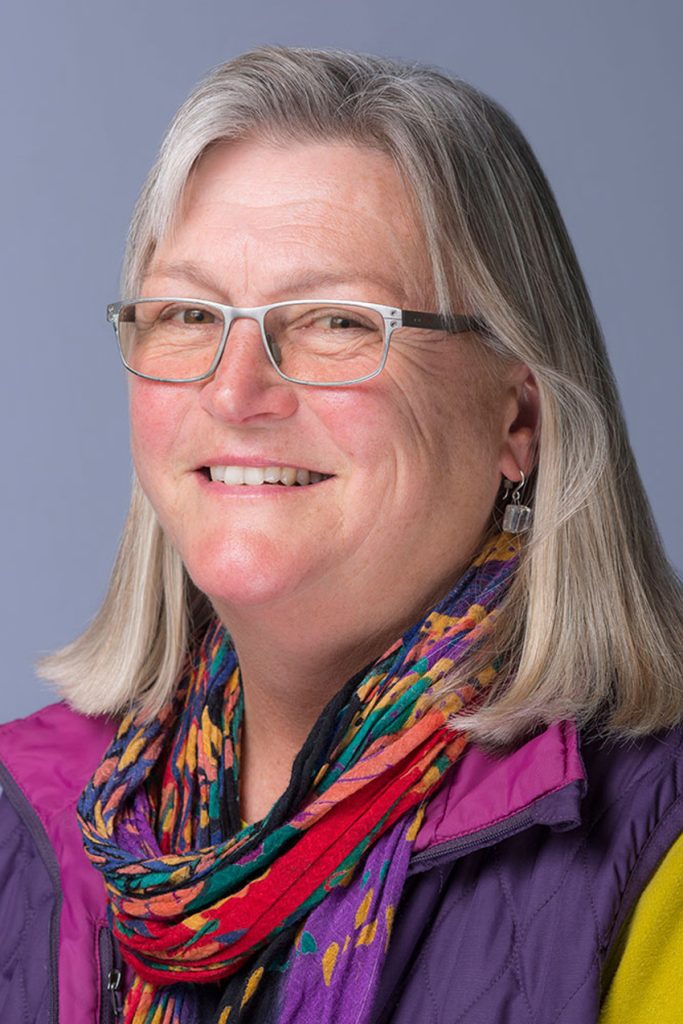 Liz Stanley coordinates adult and youth gardening programs (and answers countless gardening calls) for the University of Maine Cooperative Extension in Knox, Lincoln & Waldo Counties. Her main focus is the Master Gardener Volunteer program where participants receive over 50 hours of training in the art and science of horticulture. In return, volunteers support school and community gardens, food security initiatives, and environmental projects.
---
About the Camden Garden Club: More than a century after its founding in 1915, the objective of the women and men of the Camden Garden Club is to cultivate the art of gardening to its fullest sense; to develop and preserve beauty in and around Camden; and to promote civic improvements, education, and conservation of natural resources. The Camden Garden Club is the oldest garden club in Maine, and its annual Garden Tour has become so popular that many tourists plan their vacations around it. The Camden Garden Club is a member of the Garden Club Federation of Maine and National Garden Clubs, Inc.
New members are always welcome! Find out more by visiting their website: camdengardenclub.org
---
We hope you'll join us for other program in the Camden Garden Club Winter Horticulture Series:
January 25, at 9:30 AM: "Birds, Bugs & Botanicals – Nature Photography," presented by Stacey Keefer. Learn more and register at: https://us02web.zoom.us/webinar/register/WN_QuP2-mrkTSCHeN9z9ohMEw
February 1, at 9:30 AM: "Foraging – My Favorite Wild Edibles," presented by Tom Seymour. Learn more and register at: https://us02web.zoom.us/webinar/register/WN_WGVtPc16SDiNaG8FsFLDng
February 8, at 9:30 AM: "A Virtual Walk Through Camden," presented by Dave Jackson and Amy Rollins. Learn more and register at: https://us02web.zoom.us/webinar/register/WN_UfWuUknxTFa4MymrjpZ1cA
February 15, at 9:30 AM: "Monarchs, Milkweed and Migration" presented by Cyrene Slegona. Learn more and register at: https://us02web.zoom.us/webinar/register/WN_w-puWPpSTzWBwkemGM9dMA
February 22, at 9:30 AM: "Lasagna Gardening for the Home Gardener" presented by Liz Stanley. Learn more and register at: https://us02web.zoom.us/webinar/register/WN_uEQrhkTIT7akcMKy10LYxA