Friday Film Club: Silent Films Now and Then
Friday, October 15, 2021
@
4:00 pm
–
5:00 pm
On Friday, October 15, at 4:00 pm, the Camden Public Library's Friday Film Club will meet online to discuss two silent films: The Navigator (1924, 1h 9m) and The Artist (2011, 1 h 40 m). This month's selections will provide an opportunity to compare and contrast examples of classic and modern silent film-making.
Email jpierce@librarycamden.org to request a Zoom link to participate in the October 15 discussion.
With a rare 100% rating on Rotten Tomatoes, The Navigator is considered one of Buster Keaton's best and beloved films. In this classic from the "Golden Age of Comedy," wealthy and impulsive Rollo Treadway (Buster Keaton) decides to propose to his beautiful socialite neighbor, Betsy O'Brien (Kathryn McGuire). Although Betsy turns Rollo down, he still opts to go on the cruise that he intended as their honeymoon. When circumstances find both Rollo and Betsy on the wrong ship, they end up having (mis)adventures on the high seas, allowing Keaton plenty of opportunities to display his trademark agility.
While produced in 2011, The Artist is set in 1927. This French comedy-drama stars Jean Dujardin as an egomaniacal silent film star who develops a relationship with a young dancer (Bérénice Bejo) against the backdrop of Hollywood's transition from silent movies to "talkies." The Artist received widespread critical acclaim. It was nominated for ten Academy Awards and won five, including Best Picture, Best Director, and Best Actor for Dujardin.
New film club members are always welcome, and there is no obligation to participate in discussions every month.
---
THE ARTIST can be viewed:
ON NETFLIX (if you have a subscription): https://www.netflix.com/title/70189319
ON HULU (if you have a subscription): https://www.hulu.com/movie/the-artist-fe6923f0-372a-4fbb-a46e-d03bfa166d5e
ON AMAZON PRIME (free, with ads, or option to rent for $3.99 ad-free): https://www.amazon.com/Artist-Jean-Dujardin/dp/B007ELN8Y8
ON PLUTO TV (free, with ads): https://pluto.tv/en/on-demand/movies/the-artist-2011-1-1?utm_source=plutotv&utm_medium=share&utm_campaign=1000201&utm_content=1000735&referrer=copy-link
ON TUBI TV (free, possibly with ads, but not sure): https://tubitv.com/movies/589364/the-artist?start=true&utm_source=google-feed&tracking=google-feed
Or borrow the film on Blue-ray from the Library: https://minerva.maine.edu/search~S71?/Ythe+artist+2011+dvd&searchscope=71&SORT=DZ/Ythe+artist+2011+dvd&searchscope=71&SORT=DZ&extended=0&SUBKEY=the+artist+2011+dvd/1%2C17%2C17%2CB/frameset&FF=Ythe+artist+2011+dvd&searchscope=71&SORT=DZ&3%2C3%2C
---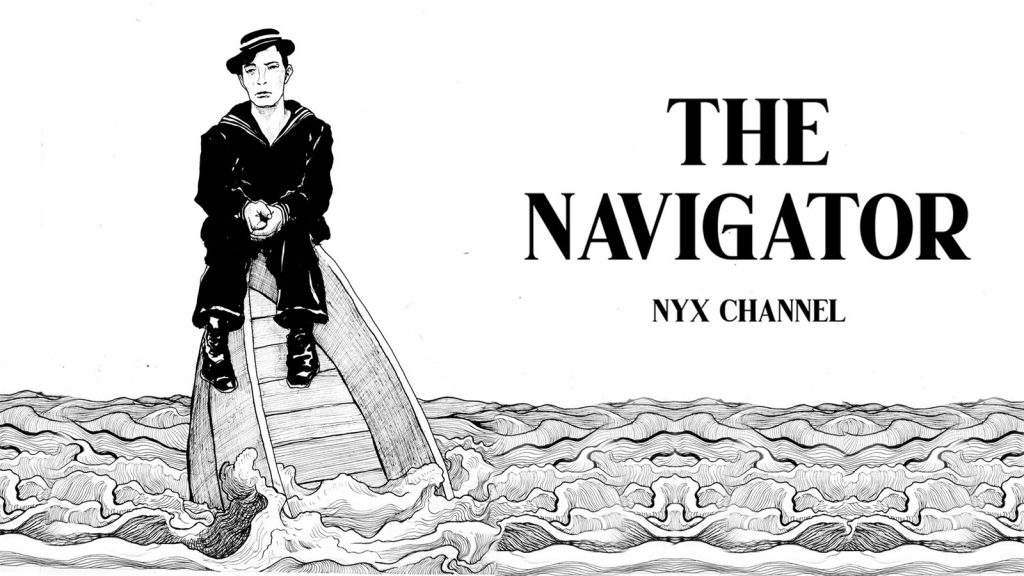 THE NAVIGATOR can be viewed:
ON KANOPY (free, with your Camden Public Library card): https://www.kanopy.com/product/navigator-0
ON YOUTUBE (free): https://youtu.be/Zx2AGSrwGlg