"Finding Our Way Through Creativity, Aging, and Illness" July 19
Tuesday, July 19, 2016 @ 7:00 pm

-

8:00 pm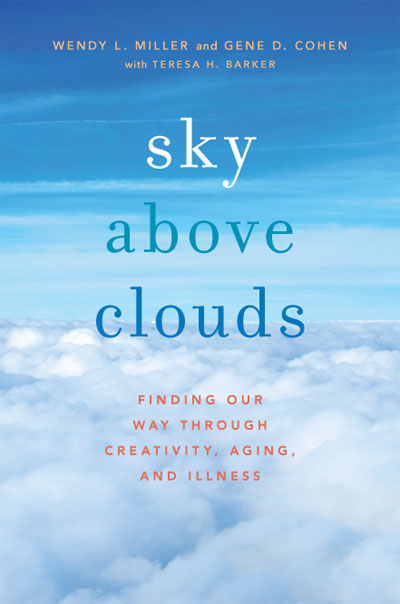 Dr. Wendy L. Miller has just released "Sky Above Clouds: Finding Our Way Through Creativity, Aging, and Illness," and she will be bringing the book to the Camden Public Library on Tuesday, July 19, at 7:00 pm for a book presentation and signing. The book is both manual and memoir, showing a couple's journey through aging and illness. Expressive arts therapist and writer Wendy Miller and her husband, Dr. Gene Cohen, a pioneering psychiatrist, researcher, and writer about creative aging, share a story from the intersection of medical science and life's meaning–of love and family, life and death, and the healing power of creativity through illness and adversity. The talk is co-hosted by the library and the Community Health & Wellness Department of Pen Bay Medical Center.
Through their scientific research and clinical practice, the authors uncovered new clues about how the aging mind can build resilience and continue growth, even during times of grave illness, thus setting aside the traditional paradigm of aging as a time of decline. Cohen, considered one of the founding fathers of geriatric psychiatry, describes what happens to the brain as it ages and the potential that is often overlooked. Miller highlights stories of creative growth in the midst of illness and loss encountered through her clinical practice. Together, Cohen and Miller show that with the right tools, the uncharted territory of aging and illness can, in fact, be navigated. In this book, the reader finds the real story of not only Cohen's belief in potential, but also how he and his family creatively used it in facing his own serous health challenges. What happens when the expert on aging begins to age? And what happens when the therapist who helps others cope with illness and loss is forced to confront her own responses to these experiences? The result is a richly informative and emotional journey of growth.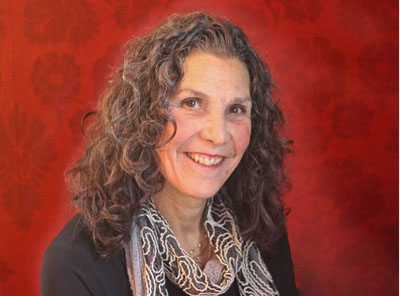 ABOUT THE AUTHORS
Wendy L. Miller is the Co-founder of the Create Therapy Institute, an Integrative Arts Medicine Studio, and the Executive Director of Projects on Intergenerational Communication at the Washington, DC Center on Aging. Gene D. Cohen was the founding director of the Center on Aging, Health and Humanities at George Washington University in Washington, DC where he held the positions of Professor of Health Sciences and Professor of Psychiatry. Miller's skills take her into the worlds of fine art, writing, psychology, expressive arts therapy, and mind-body medicine. She has published on medical illness and the arts as complementary medicine, the use of sand tray therapy with internationally adopted children, experiential approaches to supervision in expressive arts therapy, and the cultural responsibility of the arts in therapy. Her current work is evolving as she continues the legacy of her late husband's work and his Washington, DC, Center on Aging, where she is guiding it into projects on intergenerational communication. She continues to research the relationships among the arts, creativity, and health.
Advance Praise
"Dr. Cohen's groundbreaking work to develop the concept of creative aging has provided a blueprint for the future of aging where growth and development play as important a role as decline and disability. In a work that is both manual and memoir, Dr. Miller incorporates Gene Cohen's voice and thinking into her own and describes how creative aging can enable individuals to grow beyond the limitations imposed by both illness and aging. The story flows beautifully, poignant at places, instructive always, and moving. This book is about facing adversity and loss and how to cope, told in a way that opens up to a broad audience including professionals in psychology, social work, case management, therapeutic programming and the arts who work with older individuals. It will appeal to geriatric psychiatrists and should be highlighted at their meetings."
— Marc E. Agronin, MD, Vice President of Behavioral Health at Miami Jewish Health Systems and author of How We Age
Related Events