Friday Film Club's Salute to Asian American and Pacific Islander Heritage Month: "Far East Deep South"
Friday, May 20
@
4:00 pm
–
5:00 pm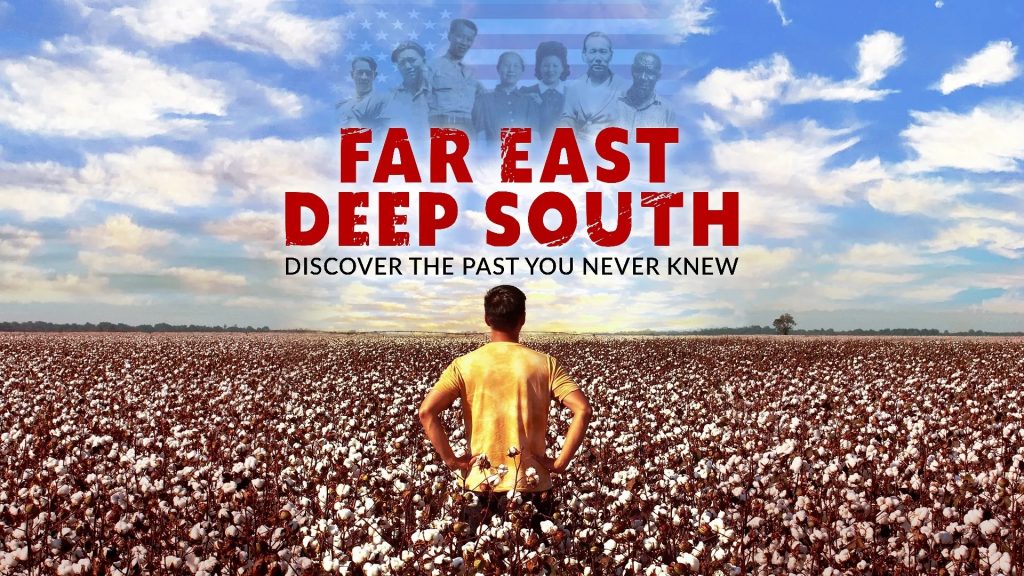 As a salute to Asian American and Pacific Islander Heritage Month (celebrated during the month of May), the Friday Film Club has elected to watch and discuss the award-winning documentary Far East Deep South (2020, 76 mins), which explores the seldom-told history of Chinese immigrants living in the American South during the late 1800s to mid-1900s.
EMAIL jpierce@librarycamden.org TO REQUEST A ZOOM LINK TO ATTEND THE DISCUSSION. INFORMATION ABOUT HOW TO STREAM THE FILM CAN BE FOUND AT THE BOTTOM OF THIS PAGE. The documentary should be viewed prior to the discussion.
In the film, a Chinese-American family's search for their roots leads them to the Mississippi Delta, where they stumble upon surprising family revelations and uncover the racially complex history of the Chinese in the segregated South. Far East Deep South presents a personal and eye-opening perspective on race, immigration, and American identity. Along the way, the family meets a diverse group of local residents and historians who help them discover how deep their roots run in America. The film also explores the interconnected relationship between the Black and Chinese communities in the Jim Crow era and the generational impact of discriminatory immigration policies, such as the Chinese Exclusion Act.
The film is told in a cinéma vérité style and also features interviews with notable leaders such as Congresswoman Judy Chu, former Mayor of Pace, MS, Levon Jackson, Chinese American Citizens Alliance Past President, Carolyn Chan and historians like Gordon Chang (Stanford History Department and author of The Chinese and the Iron Road), John Jung (author of Chopsticks in the Land of Cotton) and Jane Hong (author of Opening the Gates to Asia).
Far East Deep South has won multiple awards at film festivals, including at Cinequest, CAAMFest, Oxford Film Festival and Seattle Asian American Film Festival. The film made its broadcast premiere on PBS/World Channel's series "America ReFramed."
WATCH THE TRAILER HERE: https://fareastdeepsouth.com/trailer/
How to Stream the Film:
The film can be streamed for FREE on the KANOPY App (with your Camden Public Library card or other participating library/university card).
The film can also be streamed for FREE if you are a PBS PASSPORT member. CLICK HERE for more information.