Explorations Read-Aloud: "Covered with Night: A Story of Murder and Indigenous Justice in Early America" by Nicole Eustace
Friday, October 7
@
11:00 am
–
12:00 pm
Every Friday, at 11:00 am, on the library's YouTube Channel and Facebook Page, the library will stream a brand new recording of local thespian, Joseph Coté reading aloud selections from a wide variety of fascinating and entertaining books of fiction and non-fiction. This is a program to help keep our community connected to books during the pandemic when we are unable to meet in person.
For October 7, in a salute to History Month, Coté will read aloud from Nicole Eustace's book Covered with Night.
Summary: The Pulitzer Prize-winning history that transforms a single event in 1722 into an unparalleled portrait of early America.
In the winter of 1722, on the eve of a major conference between the Five Nations of the Haudenosaunee (also known as the Iroquois) and Anglo-American colonists, a pair of colonial fur traders brutally assaulted a Seneca hunter near Conestoga, Pennsylvania. Though virtually forgotten today, the crime ignited a contest between Native American forms of justice―rooted in community, forgiveness, and reparations―and the colonial ideology of harsh reprisal that called for the accused killers to be executed if found guilty. In Covered with Night, historian Nicole Eustace reconstructs the attack and its aftermath, introducing a group of unforgettable individuals―from the slain man's resilient widow to an Indigenous diplomat known as "Captain Civility" to the scheming governor of Pennsylvania―as she narrates a remarkable series of criminal investigations and cross-cultural negotiations. Taking its title from a Haudenosaunee metaphor for mourning, Covered with Night ultimately urges us to consider Indigenous approaches to grief and condolence, rupture and repair, as we seek new avenues of justice in our own era.
Click the links to find the library's YouTube Channel and Facebook Page.
Thoughts to share? Book ideas to suggest?
Contact Joseph at friday-explorations@usa.net
---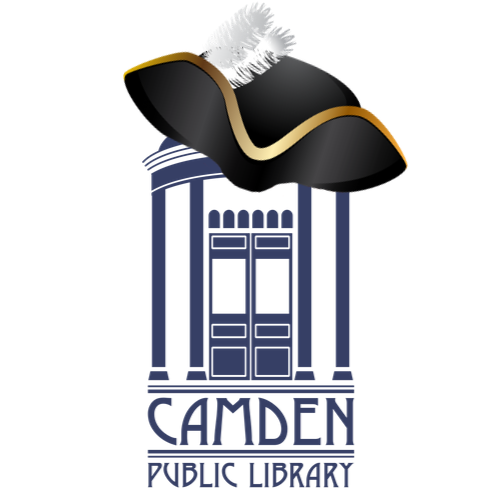 This program is also part of the Camden Public Library's celebration of "Discover History Month," sponsored by The Smiling Cow.
During Discover History Month, the Camden Public Library is spotlighting the important work of our Walsh History Center. If you are enthusiastic about local history, consider supporting the library's efforts at librarycamden.org/donate.